Brad Berning Joins as Zillow Group's New Head of Investor Relations
Today, Zillow Group welcomed Brad Berning as its new vice president of investor relations. Brad brings more than 23 years of experience in the financial services industry and will oversee all investor relations and financial communications at the company. Most recently, Brad was a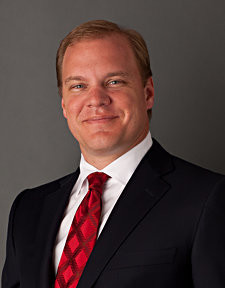 senior research analyst at Craig-Hallum Capital Group, LLC, where he covered Zillow Group and several other large real estate and financial technology companies.
Previous to Craig-Hallum, he was the Senior Equity PM at Pine River Capital and helped grow the firm from $3 billion to $15 billion under management, and directly led a nine-person financial sector investment team that grew to manage $3 billion of capital. Brad will be responsible Zillow Group's investor engagement and communications and will drive strategic development and execution of Zillow Group's partnerships with shareholders, prospective investors and analysts.
Brad is a Certified Public Accountant and earned a Bachelor of Science in Accounting from the University of Wisconsin, La Crosse.
 A few words from Brad:
I'm thrilled to join Zillow Group and work alongside this team of seasoned leaders and innovators at such a pivotal time in the company's history. I have a long-time familiarity with Zillow Group and I've been very impressed with the company's ability to innovate while maintaining profitability within its core business. Zillow Group is doing big things to replatform the real estate industry, and the company has all the right fundamentals in place to execute on its vision. It's an exciting time to be at the company and I'm thrilled to be here. 
 I look forward to meeting and working with many of you in the coming months. If you have questions, you can reach me at BradBe@zillowgroup.com.