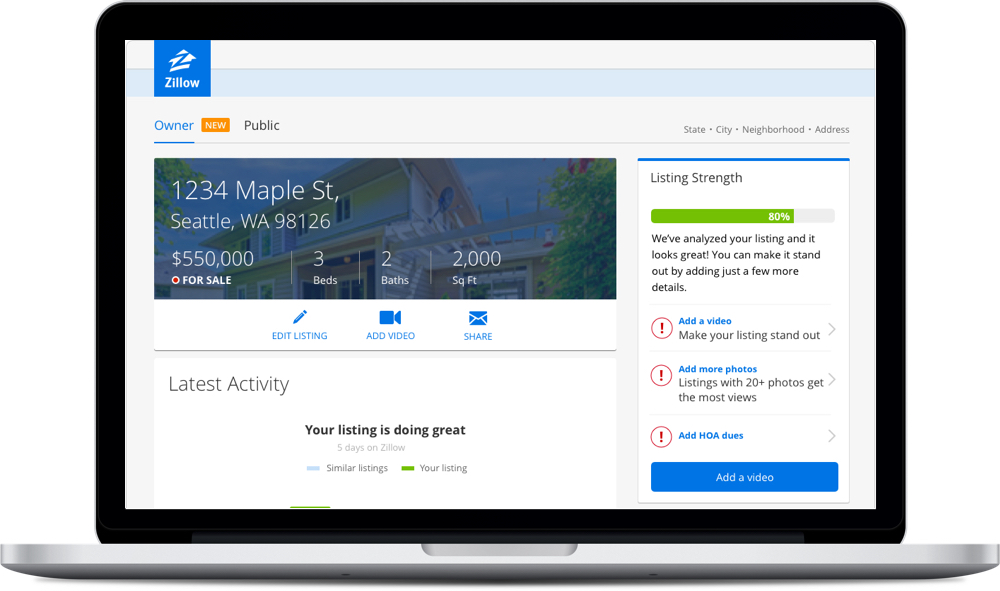 Zillow has data on more than 110 million U.S. homes. With the new Owner Dashboard, you can access data about your home and exclusive selling tools — all in one place. From monitoring your Zestimate® home value to attracting a buyer, your personalized dashboard is the place to start.
If your home is on the market, Owner Dashboard shows you how many people are viewing your Zillow listing. You'll also find actionable tips to make it stronger — such as adding higher-quality photos or a video walkthrough.
Trying to attract a buyer?
See how many shoppers are viewing your home on Zillow.
Learn how your listing ranks among the competition.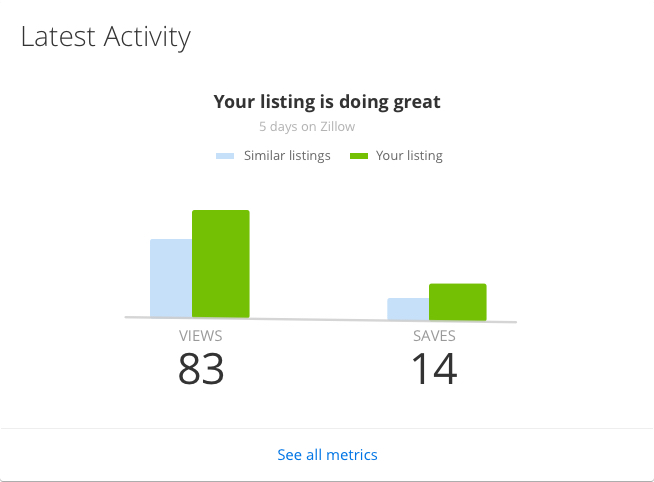 Want to boost your home value?
Update your home facts and more to influence your Zestimate.
See which home improvement projects offer the biggest return in your area.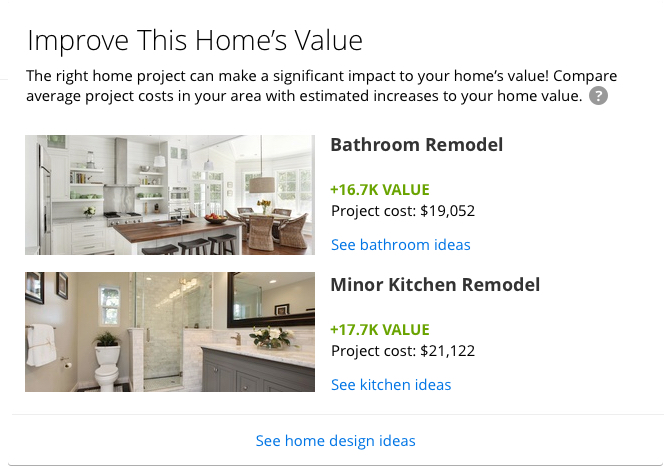 Thinking about selling?
Discover the best time to list.
Price your home and estimate sale proceeds.