Yesterday we officially opened our new Phoenix-area office! Located in the heart of Old Town Scottsdale, the office will serve as our Southwest hub for Zillow Offers, which is transforming the process of selling a home by giving sellers a free, no-obligation cash offer, so they can get into their next home on their timeline. Celebrating with us were several notable guests including Arizona Governor Doug Ducey, Congressman David Schweikert, and Scottsdale Councilwoman Virginia Korte.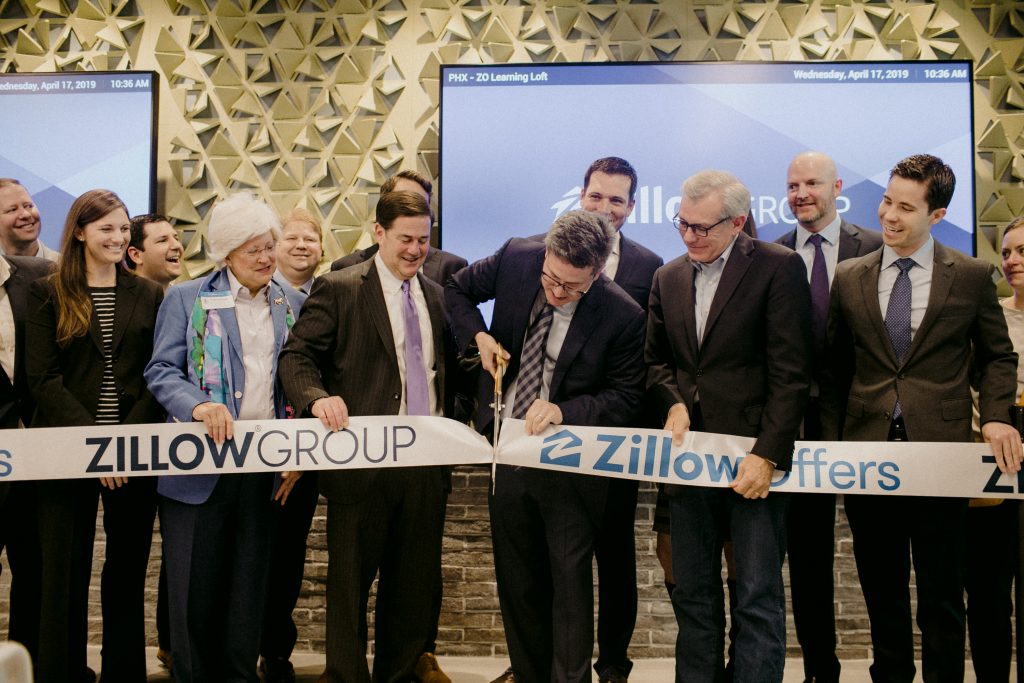 During the ribbon cutting ceremony, Governor Ducey shared publicly for the first time that in 2019 we are expecting to add 160+ employees. Job titles and roles include recruiters, corporate counsel, human resources, project coordinators, analysts, loan originations, business operations, and employee trainers. The jobs range from entry level to director, and a college education is not required for all roles.
During the ribbon cutting celebration, we also presented a check for $25,000 to U.S.VETS, the nation's largest non-profit veteran services provider. The donation is made possible through Zillow Group's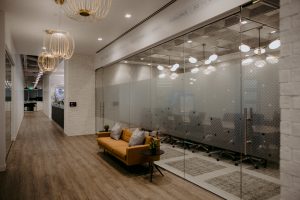 Home Project, our signature social impact initiative that aims to address challenges around housing insecurity by pledging up to $5 million in cash and in-kind contributions over five years to support vulnerable families.
We are also celebrating the first birthday of Zillow Offers, which launched in Phoenix on April 23, 2018. It's been an incredible journey so far. Since we launched a year ago, we have received over 80,000 requests for no-obligation offers and have helped thousands of homeowners sell their home. We have also added eight additional markets where Zillow Offers is operating: Las Vegas, Atlanta, Denver, Charlotte, Raleigh, Houston, Riverside and Dallas.
Want to come work for us in the Valley of the Sun? Check out current opening in our Phoenix office, as well as current roles throughout the country!