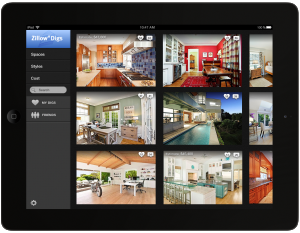 Seven years ago, Zillow revolutionized real estate by providing deep data and Zestimate® home valuations for nearly all homes in America, empowering home shoppers with information to help them make smarter decisions.
Now, Zillow is tackling home improvement with today's launch of Zillow Digs, where home shoppers and homeowners can find visual inspiration and understand the real cost of remodeling projects — free on iPad and the Web. Unique to Zillow, users can see Zillow's proprietary Digs Estimate™ for the estimated cost of thousands of actual bathrooms and kitchens they are viewing, based on where they live.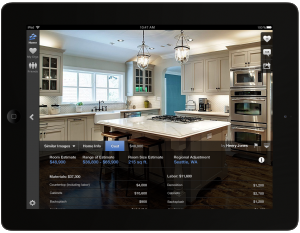 A recent Ipsos study found that more than 75 percent of homeowners who bought a home in the past year completed a home improvement project. Nearly 25 percent of recent homeowners remodeled a bathroom or kitchen in the past year.
The Zillow Digs App is available for free:
To see why we're so excited about this new product, check out the video demo of Zillow Digs.
http://www.youtube.com/watch?v=Pdm0jR0wTOU