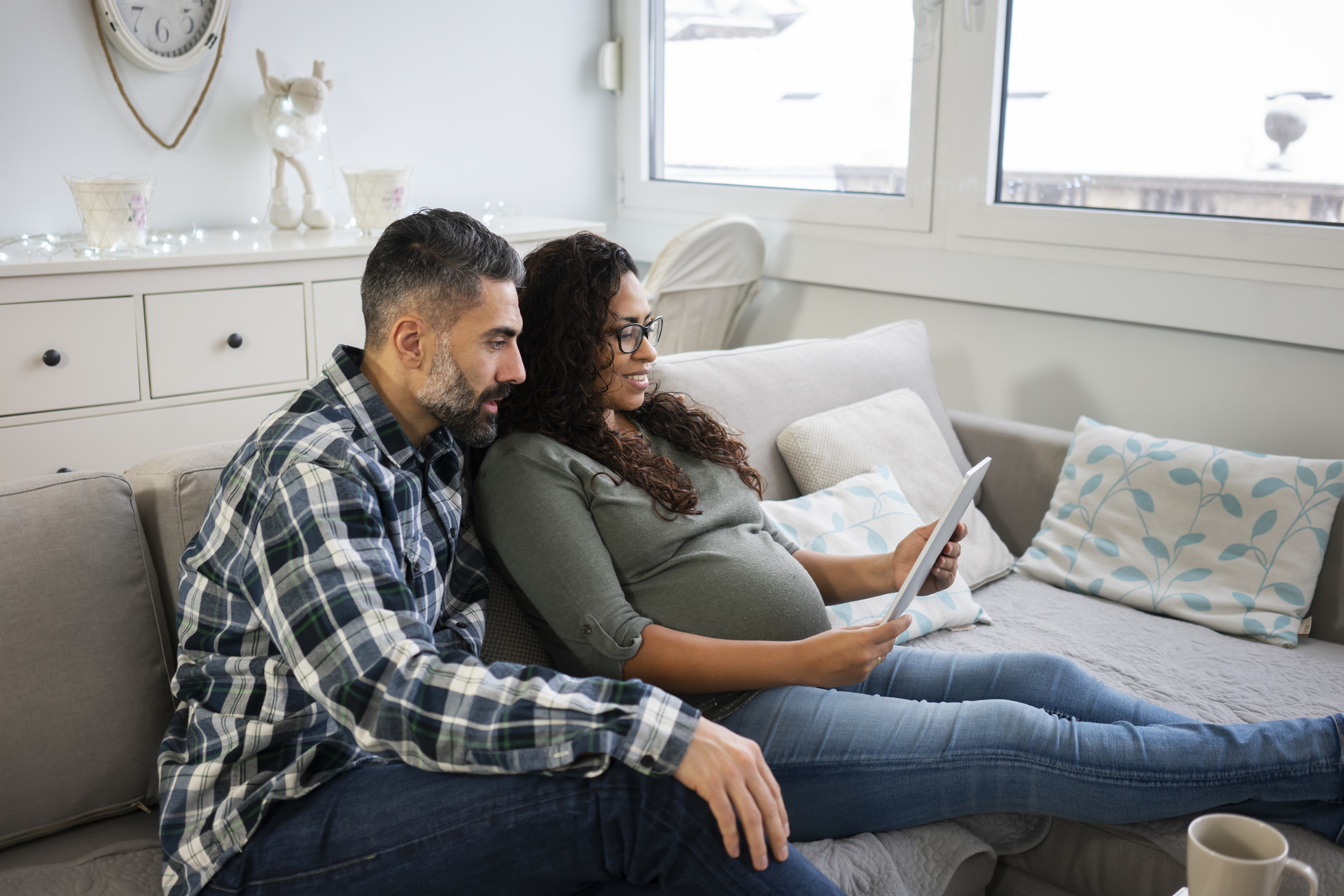 New year, new you… new home? 2021 is forecasted to be a blockbuster year in real estate. A flood of aspiring homebuyers are expected to jump into an already highly competitive market that's being driven by a pandemic-led shift in home preferences, remote work opportunities and low mortgage interest rates.
First-time home buyers who plan to join the bull market would be wise to prepare now for home buying success this spring. Zillow is sharing the six resolutions first-time buyers can make to get a leg up in what could be one of the hottest home shopping seasons ever.
Resolution 1: Get real about what you can afford
Before falling in love with your dream home while Zillow surfing, avoid heartbreak by seeking out an online mortgage calculator to figure out what you can afford based on your income and down payment.
As you determine how much you can afford, don't forget to factor in enough to cover what you pay beyond the down payment, which may include taxes, appraisal fees and homeowners insurance. Homeowners can expect to pay, on average, more than $9,000 a year — more than $750 dollars a month — on hidden costs such as maintenance, property tax and utilities.
Resolution 2: Boost your credit score (or at least don't hurt it)
In a tighter credit environment, it's important to make sure your credit score is good. Evaluate your current credit situation and make a game plan to clean up your credit score if needed, prior to starting the pre-approval process. A better credit score can mean a difference of tens of thousands of dollars over the life of a mortgage.
It could take as little as a couple months to improve your credit score, if your financial setback was minor, such as a missed payment. You may be able to boost your credit score by paying your bills on time, paying off high-interest credit card debt, and disputing any inaccuracies on your credit report. To maintain your credit score, it helps to pause any large purchases, don't apply for too much new credit and don't close any unused credit cards until after you've purchased your home.
Resolution 3: Get pre-approved, not just pre-qualified
Buyers who get pre-approved well ahead of their house hunt can make a competitive offer quickly when they find their dream home. Pre-approval means you are approved for full financing and requires a more comprehensive finance and credit check than pre-qualification. In today's competitive housing market, pre-approval allows you to make a confident offer and stand out from buyers who might not be able to close as quickly.
This is also the time to go mortgage shopping. Shopping around for a mortgage can potentially mean a difference of several hundred dollars a month, even with rates at near-record lows. This shopping is easier than ever and you can do it online. Zillow has a network of mortgage advertisers to help streamline your search for a lender so you can find the mortgage that is right for your specific situation.
Resolution 4: Hire an agent with the right skills
Zillow research finds four out of 10 buyers make more than one offer. In today's market, it can pay to hire an agent who knows how to navigate multiple offer situations, escalation clauses and other strategies that make your offer stand out. Look to programs like Best of Zillow to find top-rated agents who have provided exceptional customer service, and don't be afraid to ask tough questions before selecting the right agent for your search.
Resolution 5: Get tech-savvy
The pandemic has accelerated technology that makes it faster, easier and safer to shop for a home, which is critical in a lightning-fast market where homes nationwide are selling in a median of 18 days.
Use that technology to your advantage by creating personalized saved searches for instant email notifications the minute an ideal home hits the market. View integrated 3D home tours and floor plans to get an immersive sense of a home and narrow down your options from your couch. When it's time to tour a home in-person, look for self-tour technology that allows you to instantly tour a vacant Zillow-owned home on your schedule.
Resolution 6: Have a Plan B
Your dream home may not materialize the month before your lease is about to expire. That's why it's important to have a plan B that takes the time pressure off the home buying process. According to Zillow research, about half of buyers (47%) consider renting when searching for a home to buy — a good practice when you're making a decision about what is likely your biggest financial investment.
That said, more than half of all buyers who stay within their budget make compromises to buy a home, like buying a smaller home or a home with a longer commute, according to the Zillow research. Deciding on priorities and where you're willing to compromise ahead of time can prevent stress and arguments when you're in the middle of the home-buying process.
Related content:
Nine tips for buyers in a hot seller's market