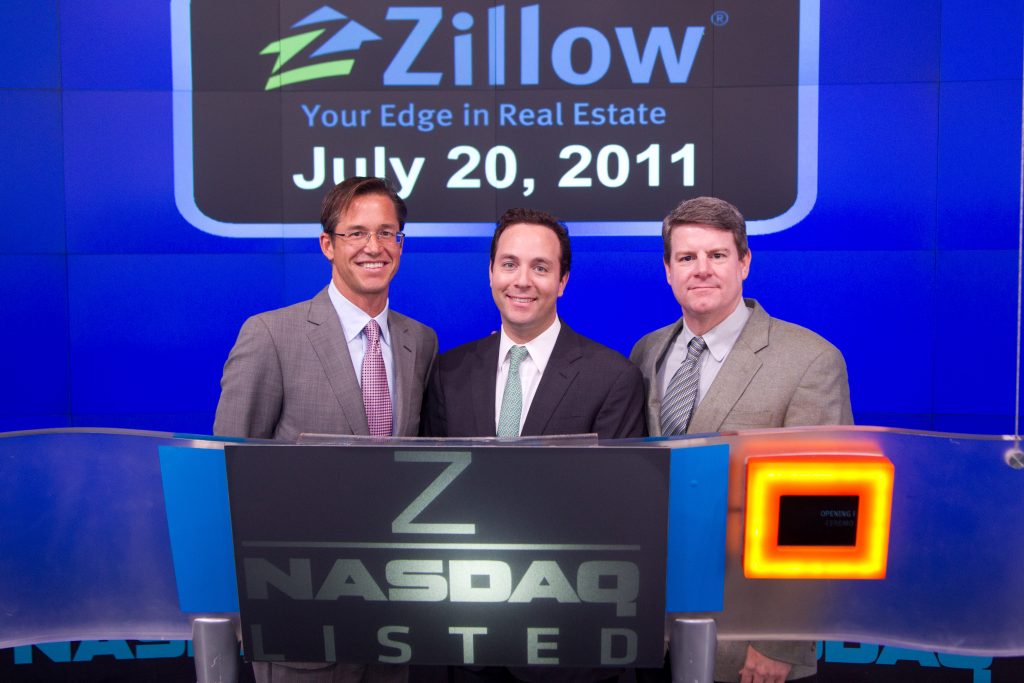 It was a moment she'll never forget: Kristin Acker, a Zillow company founder who is Senior VP of Experience Design, woke on a February morning in 2006 after just two hours of sleep, checked her email, and learned that Zillow's site had crashed. To many technology executives, a site crash signals errors. But to Zillow's founders, it meant something else altogether: Sweet success. Zillow's debut had gone viral so quickly that Acker and her team had to scramble to add server capacity. And just like that, Zillow was born.
Fast-forward, and as the company celebrates its 15th year of business this month, executives who've grown Zillow are taking stock of how the Seattle real estate tech startup they joined has since turned into a industry-leading real estate powerhouse — and even a frequent player in pop culture.
---
Related: See the history of Zillow through the 15-year evolution of the Zestimate
---
People first
Zillow is known for its people-centricity — not just the customers it serves, but the people who work for the company. Finding the best recruits often means meeting potential applicants where they're at, quite literally.
In 2004, this meant that new employee Annie Rihn, now VP of Recruiting, needed to get creative to hire tech talent, while keeping mum about details of the company's forthcoming products.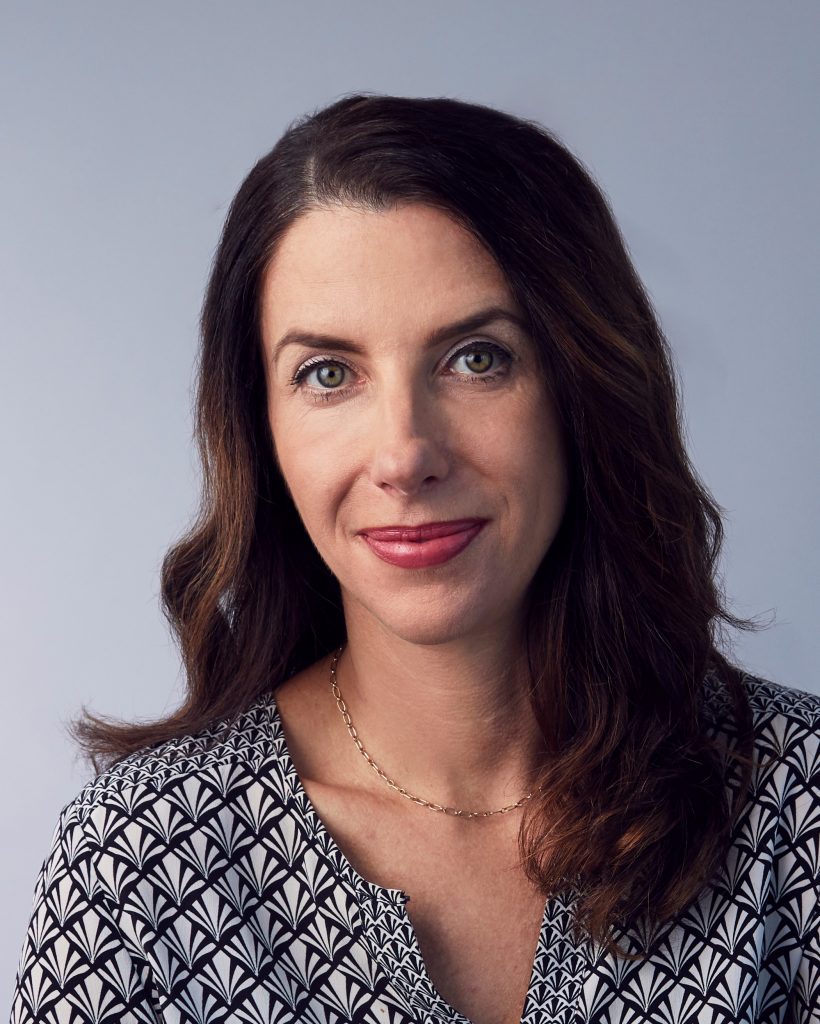 We had a line on our website that said "Do you want to be part of a little revolution?"
-Annie Rihn, VP of Recruiting
"We had a line on our website that said 'Do you want to be part of a little revolution?' And that provided the curiosity and potential for risk-taking that led many employees to join a startup," Rihn recalls.
"We couldn't say much at all," she remembers. "I told people I was joining a company whose leaders built Expedia, who know how to disrupt industries and empower consumers."
After consulting with product and engineering staff about where to find tech talent, Rihn and tech team members stationed themselves outside a downtown Seattle bus interchange where IT talents lined up daily to commute to suburban software companies. There, she distributed free doughnuts from the popular local Top Pot bakery, and coffee in cups printed with Zillow's contact information.
"We told everyone, 'We work for a startup in downtown Seattle, and if you join us there will be no commute,'" she says. "We were super scrappy. I hired ten people this way."
Rihn says that as her career progressed at Zillow, growing from senior recruiter to her current post as vice president overseeing a team of 175, she had the chance to report to multiple senior leaders including the CEO, COO, and CFO. She saw firsthand how they approached tough decisions while keeping long-term benefits in mind, while also leading with empathy.
"The well-being of employees is what leads to the success of the company," Rihn says. "Work is a marathon, not a sprint, so you need to build yourself and your teams for sustainability and adaptability."
While Zillow's brand and national reach mean Rihn no longer recruits at bus stops, that doesn't mean recruiting isn't still intensely creative and personal. If anything, she says, it's "hyper-personal" — which might mean sending chicken soup to a sick candidate, or a welcome gift chosen to help a relocating candidate connect with a favorite hobby in their new hometown — all balanced with building a process that can scale the company, which is planning to add an estimated 1,000 new employees in the coming year.
Growing company, growing relationships
For recruiters like Rihn and leaders like Acker, nurturing a so-called "growth mindset" within their teams is key. Growth mindset refers to a frame of mind among people who believe their skills can be developed through perseverance and hard work. People who think this way are more comfortable with risk, more likely to dream up novel ways around problems or to reach goals. As Zillow has evolved from a startup to a major enterprise, the company has tempered scrappy, rapid innovation with measured proven best practices.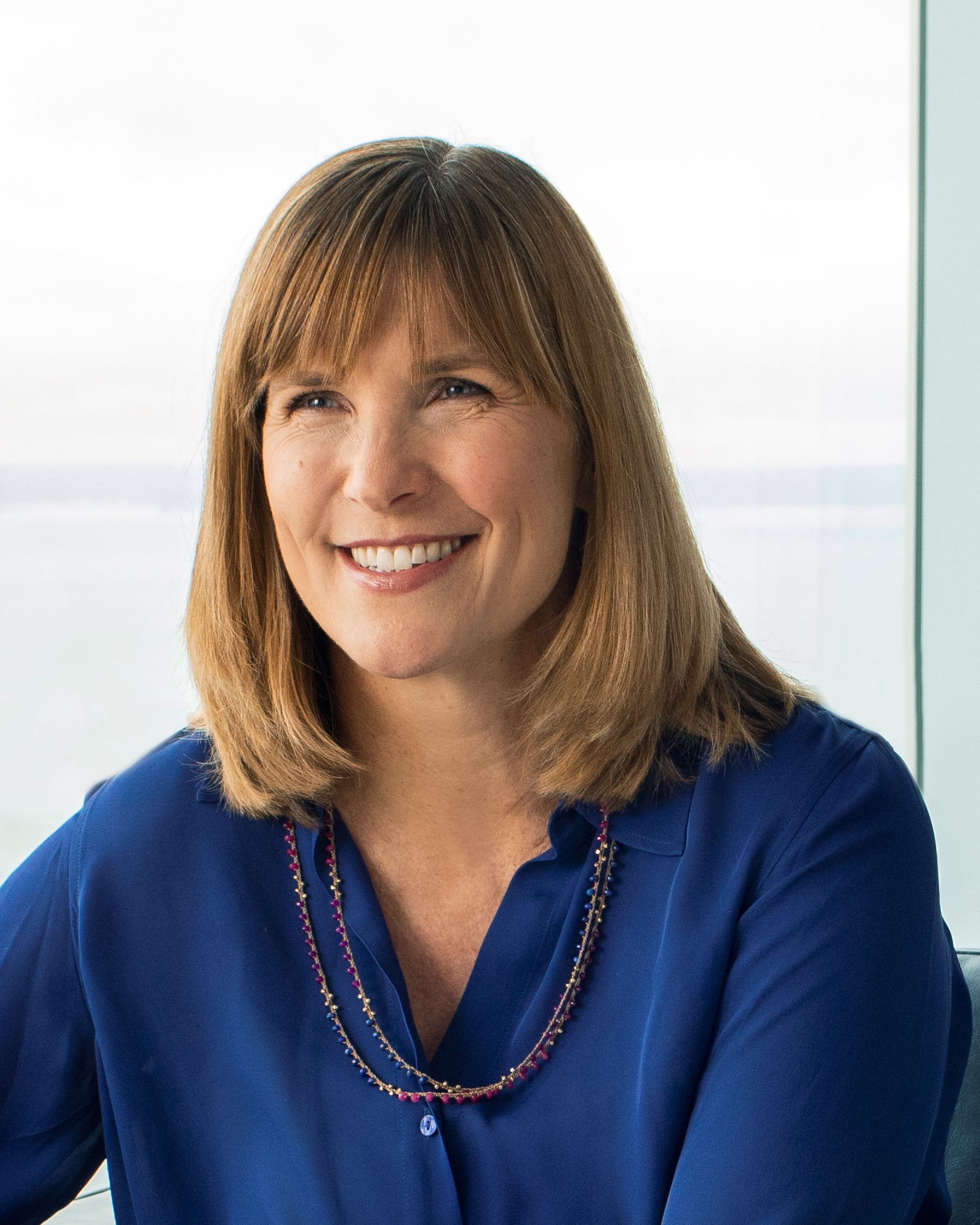 One of the things I learned from fellow Zillow co-founders Rich Barton and Lloyd Frink was to think big.
-Kristin Acker, Sr. VP of Experience Design
"Early on, we did things that were much riskier," Acker says, recalling a time in 2010 when her team changed key elements of architecture on Zillow's home listing details pages. "We just flipped the switch."
Now, she says, technologies and site changes are "turned up slowly," tested thoroughly before launching, to prevent glitches and service issues or interruptions. But the spirit of scrappy innovation remains — at all levels of the company.
"One of the things I learned from (fellow Zillow co-founders Rich Barton and Lloyd Frink) was to think big," Acker says. "I'd worked at places where thinking was incremental. At big companies, I had a small part. At small companies, there wasn't big thinking."
At Zillow, Acker says, the question is never "Is this too hard?" but, instead, "How can we do it?"
"It's not a matter of success or failure," agrees Lakshmi Dixit, the company's Senior Director of operations. "We use what we learn to rapidly pivot and iterate."
Dixit joined Zillow in 2005, and says that throughout her tenure, Zillow has preserved a culture in which team members at all levels can create new things that directly influence the company and/or product. The twice annual "hack weeks" encourage out-of-the box thinking, and often result in product innovations like the new tool that helps protect renters from discrimination, which now appears on all listings.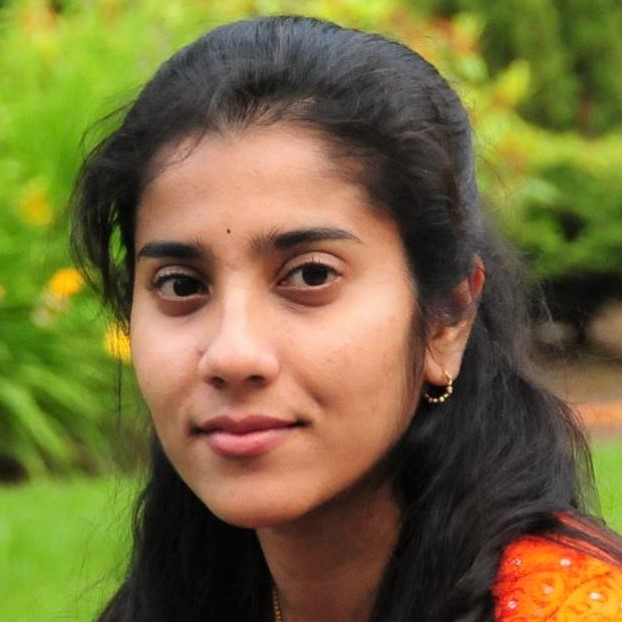 As we've grown, people haven't been sidelined.
-Lakshmi Dixit, Sr. Director of Operations
Dixit says the technology team she works with has grown extensively, but still feels like family. "There's strength in rotation on the team," she says. "As we've grown, people haven't been sidelined."
Employees are regularly surveyed about their feelings about their job, their leaders and the company as a whole, and then results are shared transparently with employees, who may help brainstorm ways to improve any emerging issues. This feedback has led to the introduction of important benefits, such as caregiver leave. "Relationships are a focus at Zillow," says Dixit. "For employees, being heard is important."
The next chapter
Though Zillow has been changing the way consumers research, buy, rent, and sell real estate for years, the COVID-19 pandemic has suddenly, and maybe irrevocably, changed the way people feel about where they live. National and local health directives to work from home forced major changes onto Zillow's 6,000-person team, which quickly migrated from its offices in downtown Seattle to home workstations.
Looking ahead, the distributed workforce, says Rihn, has proven a "great equalizer" for Zillow. She says that hiring has become more "location agnostic" than in the past, geographically widening the talent pools from which she recruits. And as Zillow prepares to add 1,000 more employees to its workforce, learning how to cultivate belonging while working remotely is a challenge company leaders are navigating.
For Dixit, whose team is accustomed to drawing on whiteboards and gathering in scrums to develop concepts, working from home and adding new, remote hires has created a new challenge: the need to find new ways to preserve team culture while empowering employees to honor their work-life boundaries.
"The pandemic has opened a huge opportunity in terms of how we experience work and how we experience home," Dixit says. "We're sitting at an intersection where we can develop ways for all of this to become easier."
Acker echoes these sentiments. "We've gone beyond our first offering, the Zestimate, and are starting to solve new problems for the real estate consumer — with tools like Zillow Offers, with rentals, Zillow Home Loans, and by giving sellers multiple options."
In the future, Acker says, real estate will become a frictionless market. The use of Zillow's 3D technology for home tours, for instance, is already reducing the need for home shoppers to tour homes in person. Making the entire home-buying and -selling process streamlined, transparent and simple is the future that teams at Zillow plan to enable in the coming years.
"We shouldn't stay in the safe zone," says Dixit. "We need to remain obsessed with whether the customer is getting what they want."
Related: Balancing work and caregiving responsibilities
Related: Finding and applying for Zillow jobs
Watch here:
The history of the Zestimate