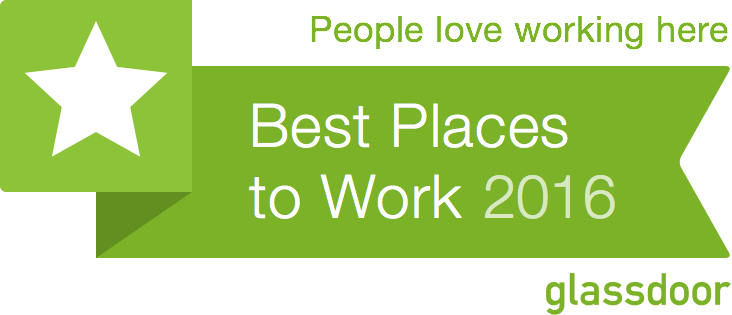 Here at Zillow Group, our employees are our greatest assets, and we work hard to maintain a transparent and collaborative culture that aligns with our core values. For the third year in a row we are honored to be named as one of the best companies in the country to work for in the Glassdoor Employees' Choice Awards.
The award is entirely based on feedback our employees have voluntarily and anonymously shared on Glassdoor over the past year.
Employees gave Zillow an overall 4.3 out of 5 stars. In the reviews, employees cited the company's transparent culture, competitive benefits and work-life balance.  Additional highlights include:
97 percent of Zillow employees approved of CEO Spencer Rascoff.
84 percent of employees who participated in the survey would recommend working at Zillow to a friend.
80 percent of employees who participated in the survey expressed a positive business outlook for the company.
Zillow employees gave the most favorable rating for culture and values, work-life balance and senior management, while compensation/benefits and career opportunities came in a close second.
We are always looking for inventive and passionate people with strong ideas and ambitions, so check out our jobs page to learn more about how you can be part of our team!