Zillow user Dennis has been in the Navy for 20 years and is married with two sons, ages 5 and 7. When his family was looking to refinance their home, they worked with senior mortgage banker Brian Blonder of Capital Bank. "Brian and Capital Bank answered all my questions regarding the refinancing process," Dennis said. "[They] made the process seamlessly smooth."
Dennis shared details about his experience working with Brian and Capital Bank by writing a review on Zillow, adding to the more than 70,000 lender reviews in Zillow's Directory.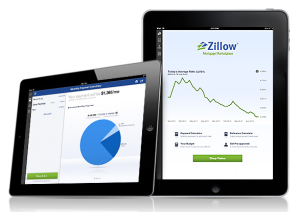 By reviewing his lender on Zillow, Dennis was automatically entered into Zillow's Lender Review iPad Sweepstakes, and he was recently selected as the winner of a 16 GB Wi-Fi Apple iPad Air.
Now, with an out-of-state move on the horizon, Dennis will be able to use the Zillow Mortgages App for iPad in his search for the family's new home.
If you'd like to share your experience with a lender and be entered for a chance to win an iPad Air, submit a review for a lender in Zillow's Directory.
Here's how:
Hover over the "Find a Pro" tab and scroll down to "Review an Agent, Lender or Pro."
Make sure to select the tab "Lenders." In the Keyword box type in the lender's first and last name or company name.
When you find the profile for the lender you worked with, click "Write Review."
Fill out the lender review form and press "Submit Review."
That's it! Once your entry is reviewed and published, you will be entered to win an iPad Air. We are currently accepting entries for our next iPad sweepstakes winner, so don't wait. Submit a review of your lender today!
The full rules of the contest can be found here.