In August, Zillow partnered with theSkimm to give one of our fans the freedom of a year without mortgage payments. We are pleased to announce that Amanda O. of Salt Lake City is the winner of the "Pay My Mortgage, Please" Sweepstakes.
We spoke with Amanda about her reaction and what she plans to do with the money.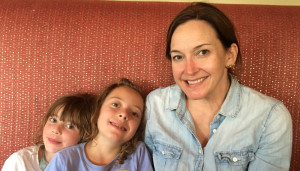 "I was working, and I got very loud and caused a major distraction throughout the office," she said. "I then told my girls when I picked them up from school." Their first question: "Can we get a puppy?"
Tracking her down was not easy. It took numerous tries to convince Amanda this was not a scam. However, she and her husband, who spent years investigating online phishing, were "shocked and happy" when they finally believed the news. "It's such a happy, huge thing," she said.
Amanda plans to put her winnings to good use. "My husband and I bought a fixer-upper about 8 years ago and had big plans for remodeling," she said. "There are some bigger changes needed to really make this house work better for us, so the timing is perfect. We had just received an estimate from a contractor that was about $20K over what we had budgeted. This prize will really free us up to be able to get it done sooner."
Thanks to everyone who participated, and congratulations to Amanda and her family.
The next Zillow sweepstakes is right around the corner. Keep your eyes here and on our social pages for the announcement.