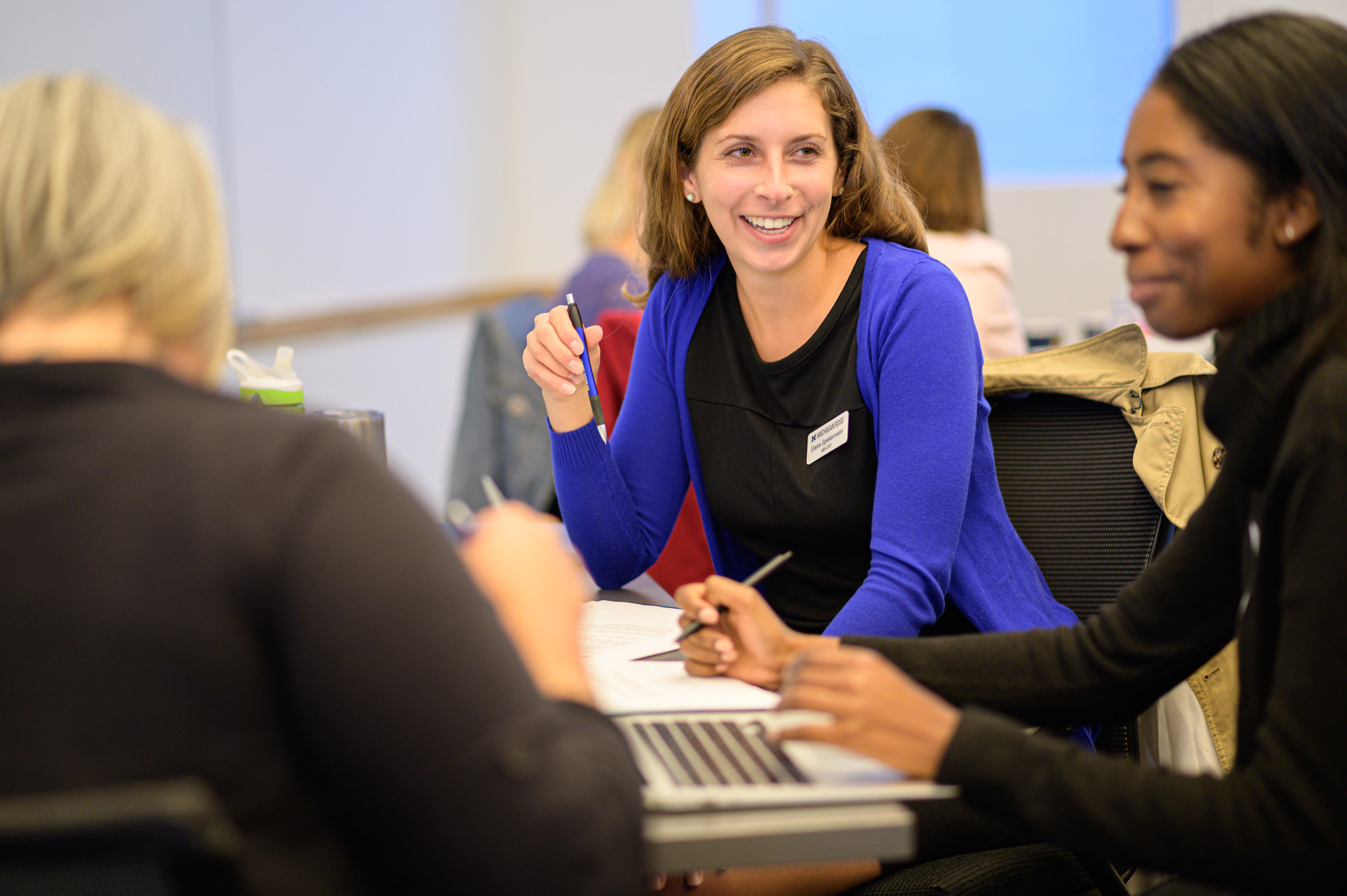 She had two MBA internship offers on the table, but secretly, Elaina Spiekermann was just waiting to hear back from Zillow. An MBA candidate at the University of Michigan Ross School of Business, Spiekermann wanted to try out the tech industry, and she'd heard great things from other MBA grads about Zillow's supportive, collaborative culture. Then she got the text from her Zillow recruiter to call back ASAP, "and I immediately knew this is it; this is the call I've been waiting for!"
That was in February. Then came March and COVID-19. "I was one of the first few people [at Michigan Ross] who found out their internship was virtual," says Spiekermann. She mourned the loss of working at the Zillow office in Seattle for a couple days, "but at this point I feel really lucky, and really supported by Zillow," she says. "I have a lot of MBA friends who have actually lost their internships."
Spiekermann will be among more than 100 MBA and undergraduate interns at Zillow this summer, working as software developers, machine learning engineers and product managers, among many roles. The company is also recruiting to fill nearly 100 critical full-time positions in offices across the country, an effort fueled by its employee referral and internal mobility programs. Zillow is also participating in online career exploration events for high school students.
"We have adapted to what was unimaginable only a few months ago, and we are fortunate enough to still be hiring virtually for many roles," says Zillow Chief People Officer Dan Spaulding. "We look forward to the new ideas our interns will bring this summer, and our recruiters will continue to engage with candidates, so we'll be ready to hire even more people when it's the right time to do so."
Interns tackle business-critical projects
Every Zillow intern is paired with a manager, a mentor and a small team to work with on business-critical projects. MBA intern Elaina Spiekermann will apply her supply chain and operations skills as a product manager on the Zillow Offers team, charged with eliminating the hassle of selling a home by creating a truly seamless real estate experience.
"I'm really excited to be working on Zillow Offers because it acts like a startup," Spiekermann says. "Things are constantly changing; [people are] rolling up their sleeves and getting it done."
Working remotely, Spiekerman plans to be intentional about making time for informal conversations, to learn the "little things that make people more human." She hopes virtual internships like hers will get companies more comfortable with remote work culture and figuring out how to align it with corporate strategy and mission.
New positions filled from inside and out
In addition to continuing its summer internship program, Zillow is filling critical roles ranging from escrow officer and sales executive to data engineer. The company relies heavily on employee referrals to find great candidates. Bionca Bond was referred to Zillow last year. She was drawn to the company's inclusive culture.
"I fit into three small demographic groups," Bond says. "I'm African American, homosexual and a woman, so it was important for me to find a company that not only includes people that look, sound and think like I do, but also empowers them to be great and do great things." She says she found that at Zillow and accepted an offer as an acquisitions analyst on Zillow Offers in Phoenix.
That job involved putting together offers for customers looking to sell their homes. It gave Bond a bird's eye view into possible future career paths within the Zillow Offers group. Roughly nine months after her start date, Bond read an internal job posting for a home renovation analyst and thought, "this is exactly why I got my bachelors in management information systems, this is exactly what I want to do," she says. Then she thought: How could she apply for this dream job without feeling guilty about leaving her department? Or worse, what if she was rejected?
That's where Zillow Internal Mobility stepped in. "At Zillow, our mission is to give people the power to unlock life's next chapter, and that includes our employees," says Andrew Moser, manager of a small but mighty team of recruiters focused on internal talent development. "We feel strongly that our employees can build their careers at Zillow, and it's our job to help them navigate the internal recruiting experience and get them exposure to hiring managers."
Bond says her internal mobility recruiter checked in with her at every point in the application process. "When I left the interview, I had a feeling I just knocked it out of the park," she said. Then COVID-19 hit. Bond assumed everything was on pause. But it wasn't, and soon she got a Slack message from her recruiter. "I knew they had made a decision and luckily it was in my favor."
The transition to her new role started with virtual onboarding from home. Bond says her new job is busy and challenging, and she loves it. Zillow's transparency in hiring "is like secret sauce," she says. "Ever since I came to Zillow, I've been waiting for the end of the honeymoon phase," but it's been almost a year and it hasn't happened.
Career exposure for high school students
Zillow also partners with local non-profits to host open houses for high-school students, where teenagers learn about possible career paths in technology and real estate. In the past, these were in-person office visits, with employees explaining their jobs and career journeys and engaging students in interactive product design workshops. Now that youth are learning online, Zillow has shifted to participating in virtual events.
"Just this week, we were the first company to host a virtual learning session with more than three hundred Washington State students as part of the newly launched CareerConnect@Home program, about what it's like to sell a home when you can't visit it in person," says Samantha Tripoli, community engagement manager for Zillow for Good. "Students learned about careers in 3D home touring and product management, and we're excited to see where this exposure takes them."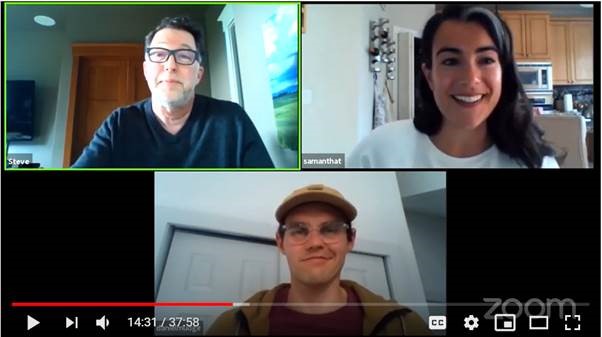 "As a company, we're at a really exciting inflection point. We are transforming the real estate experience and now we are reshaping the future of work," says Spaulding. "Zillow doesn't have all of the answers, but we know that cultivating a culture that empowers employees to achieve our mission, do their best work, and grow their careers is the best strategy for innovation."