---
Like so many of us, Ina Toderita and her husband, Tony Horbert, began to rethink the meaning of home during the pandemic. "We had a townhouse and were stuck there all the time," Ina says. She started Zillowing, looking at bigger homes with backyards. She zoomed in on lakes she saw on maps, looking for homes nearby. Dreams turned into possibilities when she found a lakefront community just 20 minutes from where the couple lived with their 6-year-old daughter, Mila, in Alpharetta, Georgia. She checked Zillow daily to see if any houses popped up in the neighborhood. And she started to walk around the lake after dropping Mila off at Sunday school nearby. "I would say hi to the neighbors. I felt like I already lived there."
Dreams led to possible to-dos and questions about how to make the move, starting with selling their townhome. "We'd need to paint the entire house, and we'd probably need to do some upgrades," Ina remembers thinking. How much would that cost? Should they live there while the work is going on? How would they keep the house tidy when potential buyers toured the property, and what about the dog? Then she remembered an ad she saw about Zillow Offers, the service in which Zillow buys homes, allowing owners to skip the open houses, repairs and other steps associated with the typical selling process. "I was thinking, how nice would it be not to go through the traditional sale, if the price is right."
---
"We're changing real estate, almost to the point where it's unbelievable. Ten years ago, people would never think it was this easy to move."

Mattie Robertson, Zillow Advisor
---
Tony and Ina checked the eligibility of their home in the greater Atlanta area, then made an online request for an all-cash offer from Zillow. That's when they got a call from Mattie Robertson, a Zillow Offers Advisor, their main point of contact for the sale. "I treat every seller as though they're my friend or family member," Mattie says, "because a real estate transaction is one of the biggest transactions most people will do in their entire life."
The home sale wasn't the only transaction for Ina and Tony to consider. Now, in select markets, including Atlanta, customers can sell, buy, finance and move with a Zillow partner program. Homeowners who sign up for the Zillow 360 program get a rebate based on the cost of their new home, a $1,500 closing credit on their mortgage and a free local move.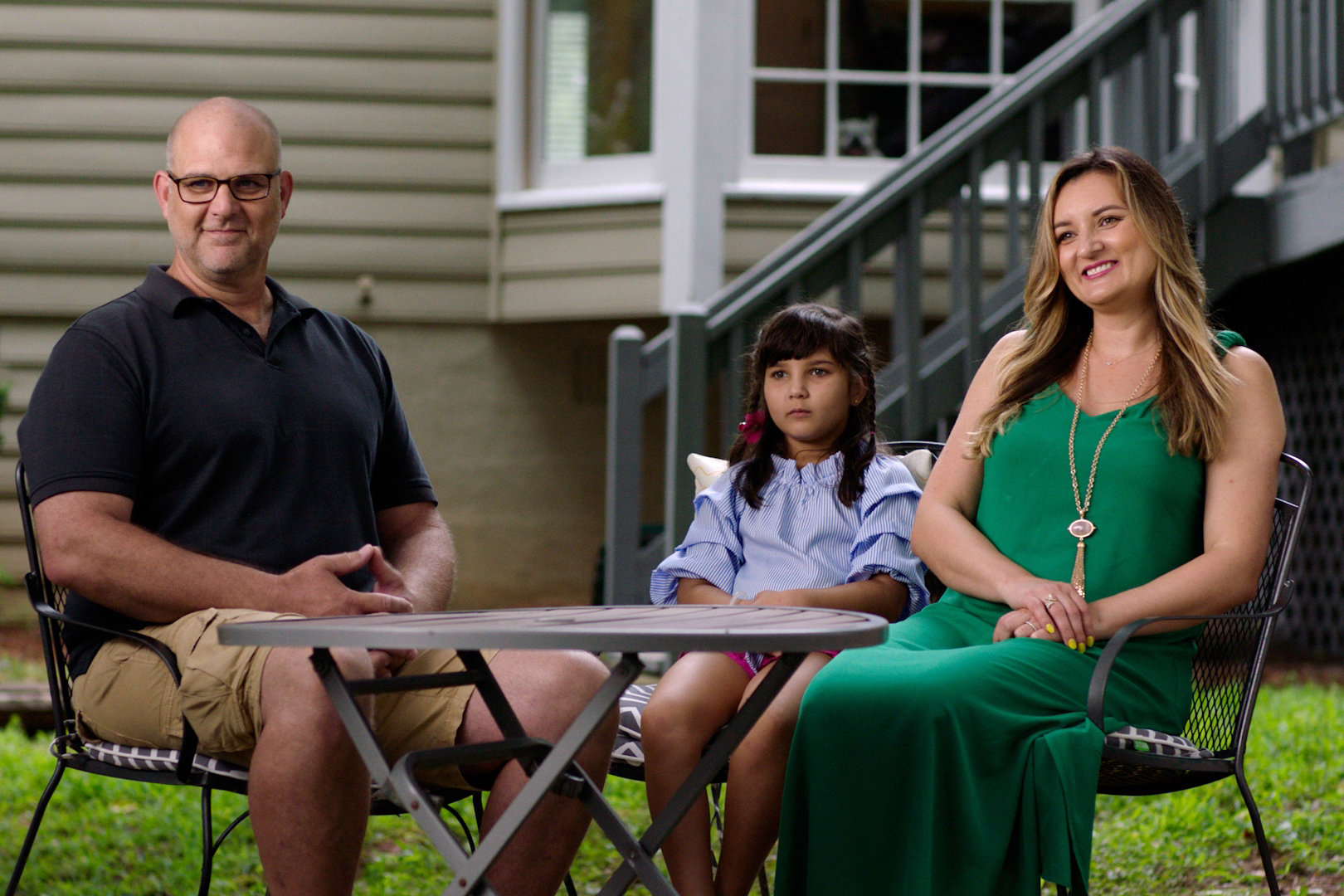 Ina says they got a fair offer on the sale of their townhouse, "very close to what everything else in our community was selling for." So, they decided to complete the entire transaction with Zillow. "They took the headaches away so you could come home and relax," says Tony. The family had the flexibility to choose the closing date on both homes, 90 days in their case, and could time it for when Mila finished the school year.
Mattie says interest in selling — and buying — with Zillow continues to grow. "We're changing real estate, almost to the point where it's unbelievable," she says. "Ten years ago, people would never think it was this easy to move."
---
Buying with Zillow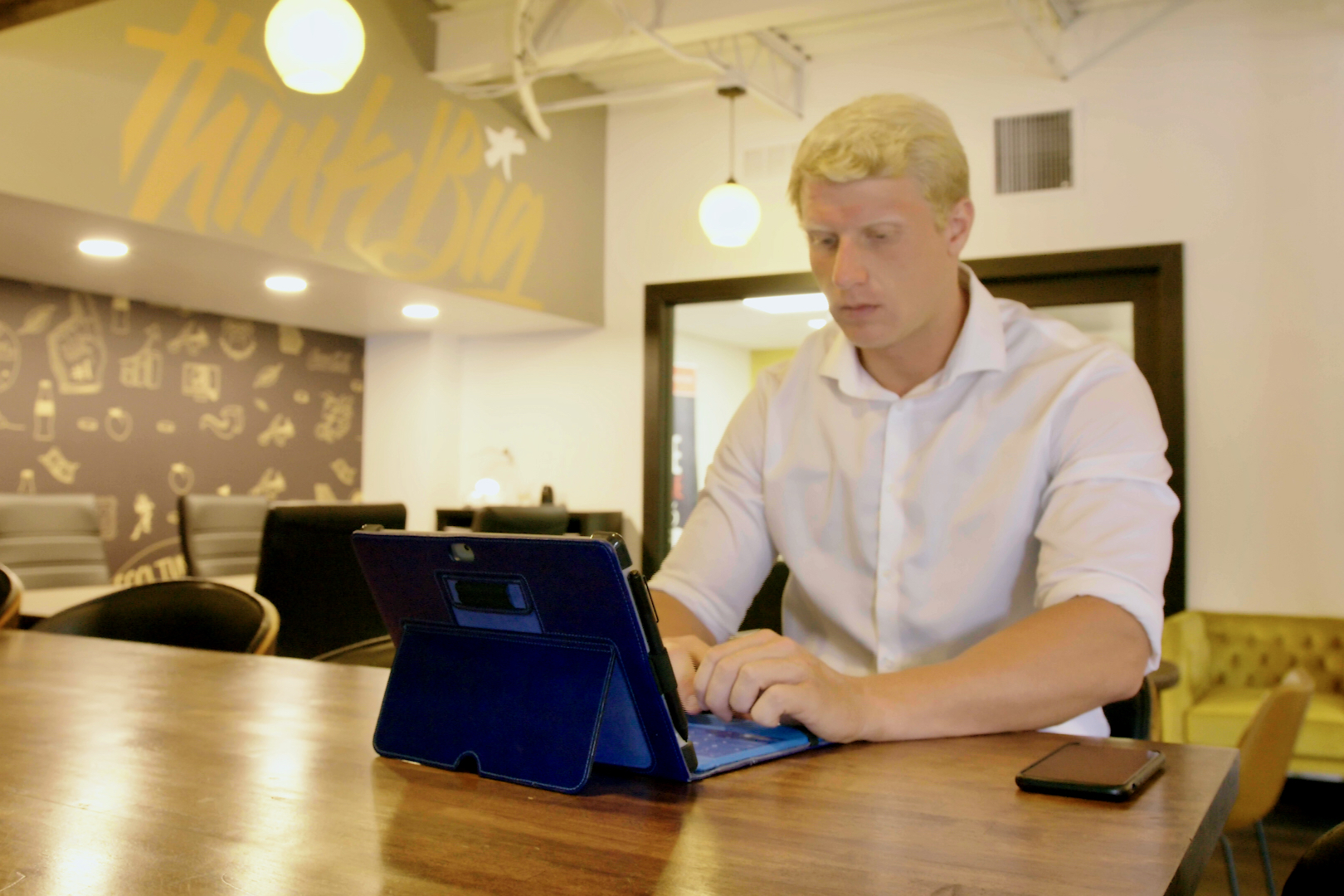 Families that explore buying a home with Zillow are connected to a Zillow Premier Agent partner, someone with local expertise who becomes a trusted adviser. Tony and Ina were referred to CJ Winter with Sanders Team of Realty One Group Edge. "They hit me with a lot of questions off the bat, which I like," CJ says. "Without the worry around the sale and close of a home we just set our minds on finding the next one."
He took Tony and Ina through several houses near the lake, weighing the pros and cons of each. CJ says he can tell when buyers find the right one: They don't blink. "They're staring and in awe at everything, and they almost start building a list of edits and changes that they would go ahead and do." Tony says he could see where a hammock would hang in the backyard and where they could build a tree house for Mila. CJ has some construction experience, and Tony is a home inspector. They put their heads together to assess the changes Ina wanted to make to the home they chose. CJ says they were able to get it below asking price. "In this crazy market, it was a win all around."
---
Financing with Zillow
The loan process can feel like a paperwork-heavy black box for many home buyers, but Ina called financing with Zillow Home Loans, Zillow's affiliated lender, a "no-brainer." She says her mortgage team walked her through every step of the process. "If I had any questions, they provided very detailed explanations, and I could text them, email them, everything was available at my convenience," she says.
The couple's main point of contact was Zillow Home Loans officer Joseph Smith. He used to work in retail banking, helping consumers and businesses with loans, accounts and investments. "Now I've got one primary focus — the borrowers. I can give them my full attention and I have more extensive knowledge on one service," he says.
Tony says financing with Zillow Home Loans "felt like being in one circle where everything's taken care of." That makes sense to Joseph. "I'm using a messaging app with the agent, the Zillow Offers Advisor, we all know what's going on, we're all working in unison, to make the process seamless for the borrower."
---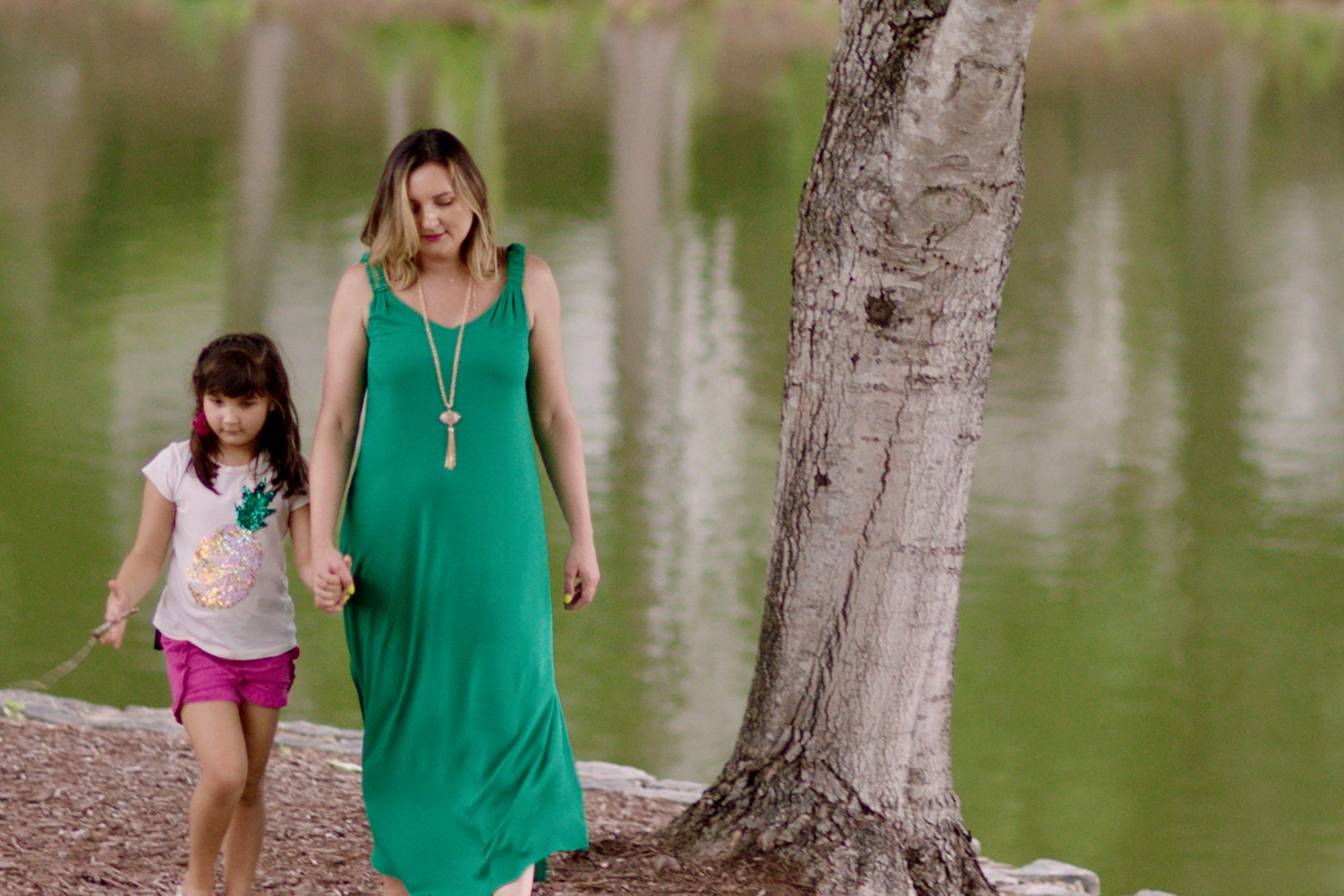 Once a dream, now reality
Sitting on the deck facing their backyard, big leafy trees cooling the hot afternoon, Ina and Tony reflect on their move. "Seamless," Tony says. "We went from selling a house to buying a house, the closings on both, and then having movers come pick up the stuff for you and bring it over to your new house. It was good." Ina calls the experience "a dream come true." A few months ago, she was scrolling through listings on Zillow, visualizing a home in a lakeside neighborhood. Now, she can take a short walk to a lake every day, look out on the water, and realize she and her family are in the exact place they wanted to be.
Tony liked the Zillow 360 experience so much, he applied and was hired for a job at Zillow. He's scheduled to start as an estimator at the end of August.
Related:
Retired school teacher finds simplicity and security with Zillow Offers
"Immense innovation every day": New employees share first impressions of Zillow