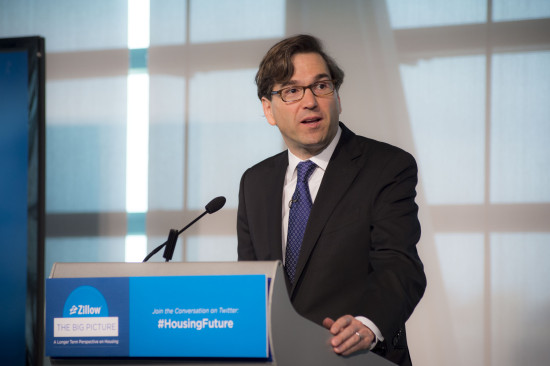 Experts at Zillow's fifth housing forum in Washington, D.C., warned against discounting the diversity of the millennial generation, shed light on issues that could impact future housing mobility and argued over the merits of urbanizing the suburbs.
The forum, "The Big Picture: A Longer Term Perspective on Housing," brought together top housing economists, researchers and policymakers from across the nation to debate the issues that will have the largest impact on housing over the next few decades as we move past the miscues of the past 10 years. Highlighted by a keynote address from Jason Furman, chairman of the Council of Economic Advisers, the event featured panel discussions on the impact the millennial generation is having on housing, the potential challenges posed by rising mortgage rates and changing urban and suburban design priorities.
Furman used hard data to help define some of the issues younger Americans are facing as the economy improves. Jobs are scarce, posing a challenge for the millennial generation. But he questioned the idea that millennials' inability or reluctance to buy homes is largely because of high student debt loads. While student debt is burdensome, Furman argued, the benefits of a proper higher education continue to far outweigh the costs.
The average college student graduates with $25,000 in debt, Furman said, but the average college graduate also makes roughly $15,000 more per year. In that respect, he argued, a college education remains a terrific bargain for millennials.
"One can view today's relatively low rates of homeownership among millennials as temporary — schooling, rather than debt, is delaying household formation and homeownership to later in the life cycle," Furman said. "Eventually, these young adults will leave their parents' nests, rent homes, get married, buy homes and have children."
Below is a recap of key points from the day's panels:
Millennials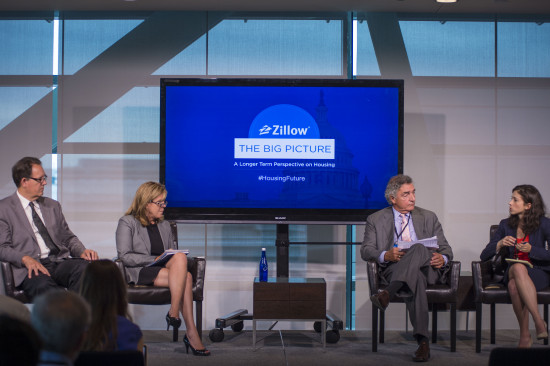 The millennial generation is far more diverse than other large generations such as the baby boomers and Generation X, the panelists said. Because of this, it can be dangerous to assume that the strong views advocated by a vocal minority — that millennials prefer not to buy homes, or that they will never move to the suburbs — are representative of the entire generation.
"The sheer diversity of millennials naturally leads to a diversity of outlooks regarding things like getting married, having children and housing preferences," said University of Southern California Professor Dowell Myers.
Millennials are willing to compromise on housing space but not features. Flexibility in housing is among the generation's highest priorities.
Most panelists agreed with Furman's argument that millennials would, eventually, enter the housing market and buy homes. But unlike prior generations, millennials are much more likely to view housing as a lifestyle choice, not as an investment or an economic choice.
Mortgage rate lock-in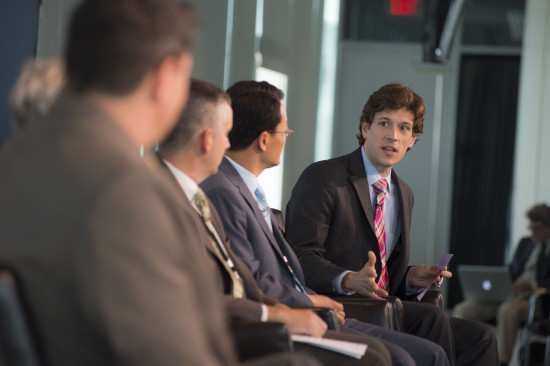 After 30 years slowly and steadily falling, mortgage interest rates have likely reached bottom. As they begin to rise again, the monthly mortgage payment at a higher rate will force many buyers to purchase smaller homes. And current homeowners who are locked in at today's low rates may be unwilling or unable to move up to a different home and spend more per month for a home similar to the one they're already in.
Panelists' expectations for mortgage rates varied widely, with some predicting rates would be above 5 percent in the next year, while others said rates wouldn't get that high for several years to come.
Mortgage rate lock-in may become an issue as rates rise past 5 percent, but in the shorter-term, panelists were more worried about:
High negative equity rates that continue to keep homeowners trapped in their homes and limit the pool of potential buyers.
Tight lending standards that are impacting otherwise relatively low-risk borrowers with credit scores in the mid-range between 620 and 720.
A low inventory of homes for sale and an inability for builders to construct affordable homes in areas closer to cities where people are looking to move.
New urbanism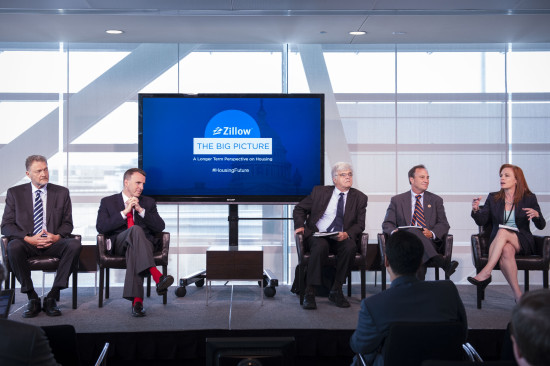 Born in the late 1970s and early 1980s, new urbanism was a reaction to the car-centric suburban design principles of the 1950s and 1960s. New urban designs offer the allure of living, working, playing and shopping all in close proximity.
New urbanism is not without its controversies, though. Many Americans still prefer to live in less-dense, single-family suburbs with large lots and wide streets.
New urbanist cynics and advocates both argued that less regulation on zoning and development would be beneficial to urban planners.
Neither the city nor the suburbs are dying. Both are essential to the American way of life, and keeping them vibrant will be critical going forward, the panelists said.
The full video from the program is available here. You can also follow the action and keep the conversation going by following #HousingFuture on Twitter.