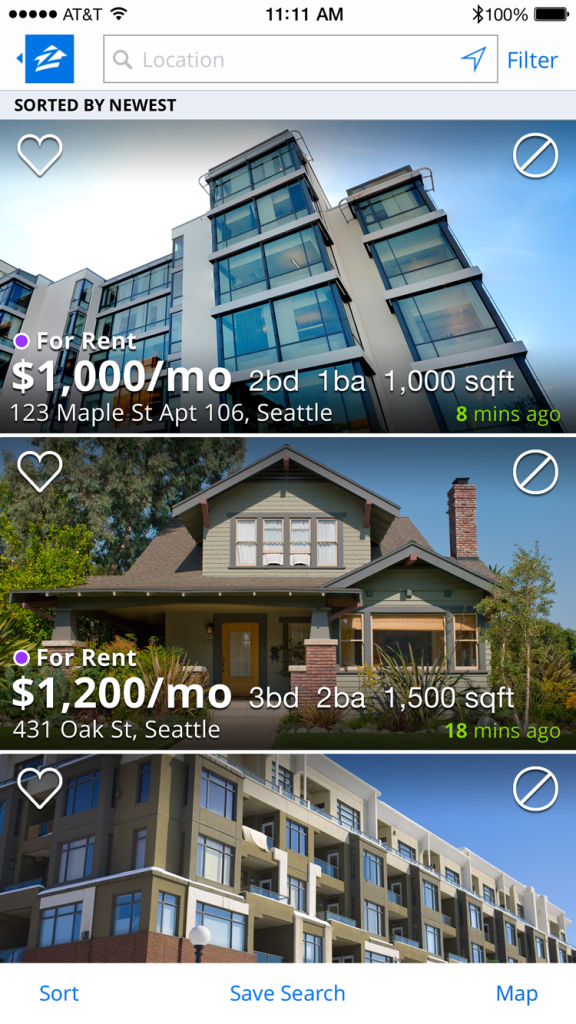 Apartment shopping can feel a lot like speed dating. In a matter of minutes, you have to decide if you've found a match. Otherwise, someone else could swoop in.
To help you lock in a lease sooner, Zillow rental listings now display up-to-the-minute time stamps.
Here's how it works:
On desktop or our iOS mobile app, search for apartments or houses for rent in your desired location.
Sort your search results by "newest" so the freshest listings appear at the top.
Look for the green time stamp to indicate when a listing was last updated on Zillow.
You can also save your search to make sure you never miss a listing. We'll notify you as soon as a rental matching your search criteria hits the market.
You'll be moving in before you know it!