This week we are celebrating the re-opening of our Cincinnati office – headquarters of dotloop!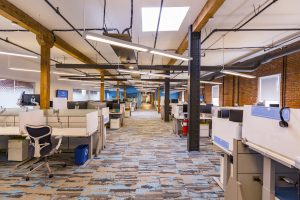 The renovation, which began in the Summer of 2016, increased dotloop's footprint in the historic Longworth Hall from 12,000 square feet to 24,000 square feet. The additional office space will allow us to double our headcount from 80 employees when the company was acquired by Zillow Group in 2015 to over 160 employees this year. The renovation also demonstrates Zillow Group's commitment to Cincinnati. To commemorate our expansion and investment, the City of Cincinnati proclaimed June 26, "dotloop Day."
During the re-opening celebration, Zillow Group presented a check for $25,000 to Over-the-Rhine Community Housing, a local non-profit that provides property development and management,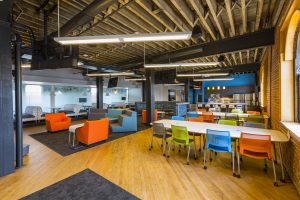 residential services and tenant advocacy to low-income residents. The donation was made possible through Zillow Group's Home Project, the company's signature social impact program, which aims to address housing insecurity by pledging up to $5 million in
cash and in-kind contributions over the next five years to support vulnerable families.
Interested in working in this beautiful office, or one of our eight other locations throughout the U.S? Check out current job listings here.