David Cellitti, a retired commercial sculptor from Los Angeles, moved to New Jersey about 10 years ago. When his family first arrived in the state, they met their lender Kristi Giunto.
He left her a rave review on her Zillow profile in early June saying "If there was an Academy Award for a loan person, Kristi would win one! She was the best! We had a worry-free transaction and she held our hands every step of the way. Not only that, I knew she had our backs the whole time." David really appreciated Kristi's dedication, professionalism and thoughtfulness in helping them choose the right mortgage.
We recently notified David that he had won an iPad as part of our quarterly Lender Review Sweepstakes. He was very excited, exclaiming "Thank you and Zillow so much for the fantastic prize. This was a great birthday surprise."
Unfortunately, David lost his old home to Hurricane Sandy, but said, "Zillow proved to be a lifesaving asset in our being able to find, not just a new place to live, but the perfect neighborhood for our needs."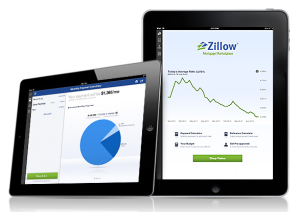 The Zillow Mortgages team wishes David and his family the best of luck in their new home!
By reviewing his lender on Zillow, David was automatically entered into Zillow's Lender Review iPad Sweepstakes, and he was recently selected as the winner of a 16 GB Wi-Fi Apple iPad Air.
If you'd like to share your experience with a lender and be entered for a chance to win an iPad Air, submit a review for a lender in Zillow's Directory.
Here's how:
Hover over the "Agents" tab and scroll down to "Review an Agent, Lender or Pro."
Make sure to select the tab "Lenders." In the Keyword box type in the lender's first and last name or company name.
When you find the profile for the lender you worked with, click on their profile and click "Write Review."
Fill out the lender review form and press "Submit Review."
That's it! Once your entry is reviewed and published, you will be entered to win an iPad Air. We are currently accepting entries for our next iPad sweepstakes winner, so don't wait. Submit a review of your lender today!
The full rules of the contest can be found here.