Spring home shopping season is just around the corner. Whether you're looking to buy a new home or planning to put yours on the market, it's important to find a real estate agent you trust.
But referrals don't always cut it. You need the right agent for you — not your neighbor.
With Zillow Agent Finder, the days of relying solely on referrals are over. Personalized search filters, reviews and sales activity make it easy to find the perfect agent in your area.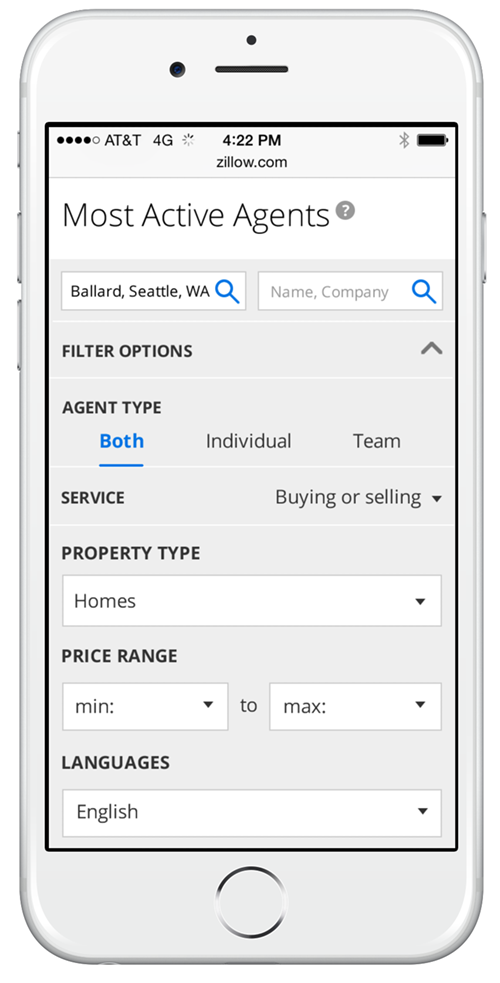 You can also sort agents to see who has the most reviews and a great reputation in your desired neighborhood. With nearly a million agent reviews on Zillow, you can be confident in your decision.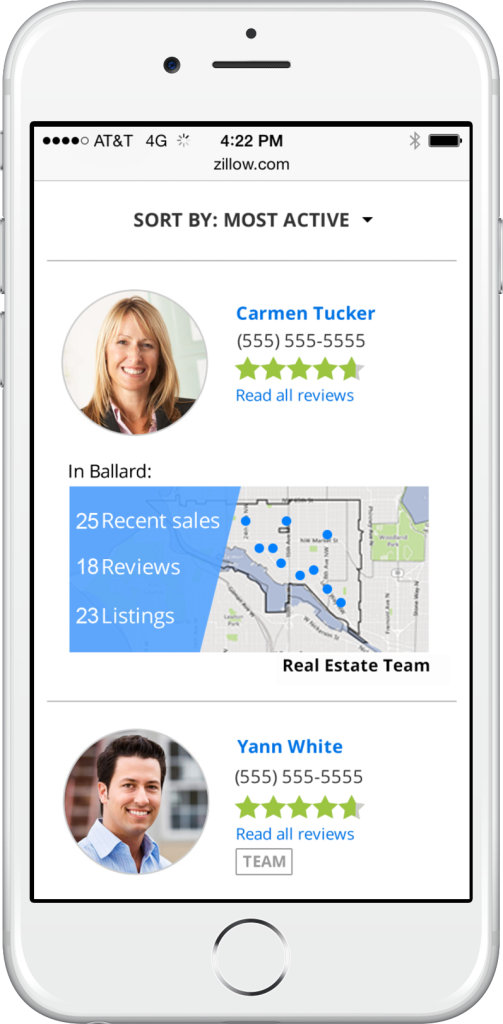 For every agent, you'll see how many recent sales and active listings they have in your search area, which can help you evaluate an agent's experience in your neighborhood.
You can also view an agent's profile to see their reviews, past sales, and current listings — both in your desired neighborhood and in all areas.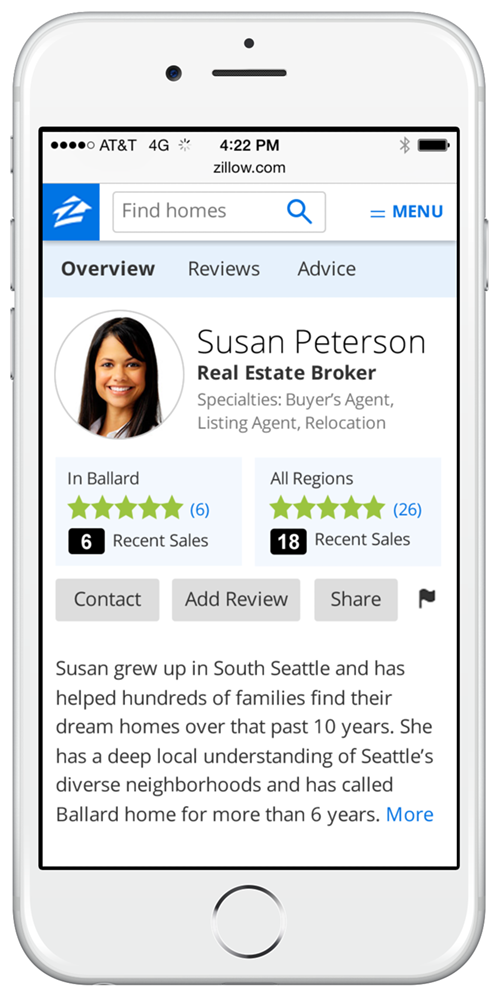 At the end of the day, the most important thing is finding an agent that meets your needs.
Start using Agent Finder today!