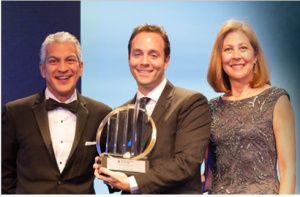 This past weekend, Zillow CEO Spencer Rascoff received one the country's most prestigious business awards for entrepreneurs when he won the EY National Entrepreneur Of The Year™ 2013 Services Award.
The award encourages entrepreneurial activity and recognizes leaders and visionaries who demonstrate innovation, financial success and personal commitment as they create and build world-class businesses.
Spencer was recognized for his role in helping to create Zillow, which EY hailed as a breakthrough service, empowering consumers to make smarter decisions about real estate through information transparency.
The EY Entrepreneur Of The Year Award winners were selected by an independent panel of judges and from more than 250 regional award recipients.