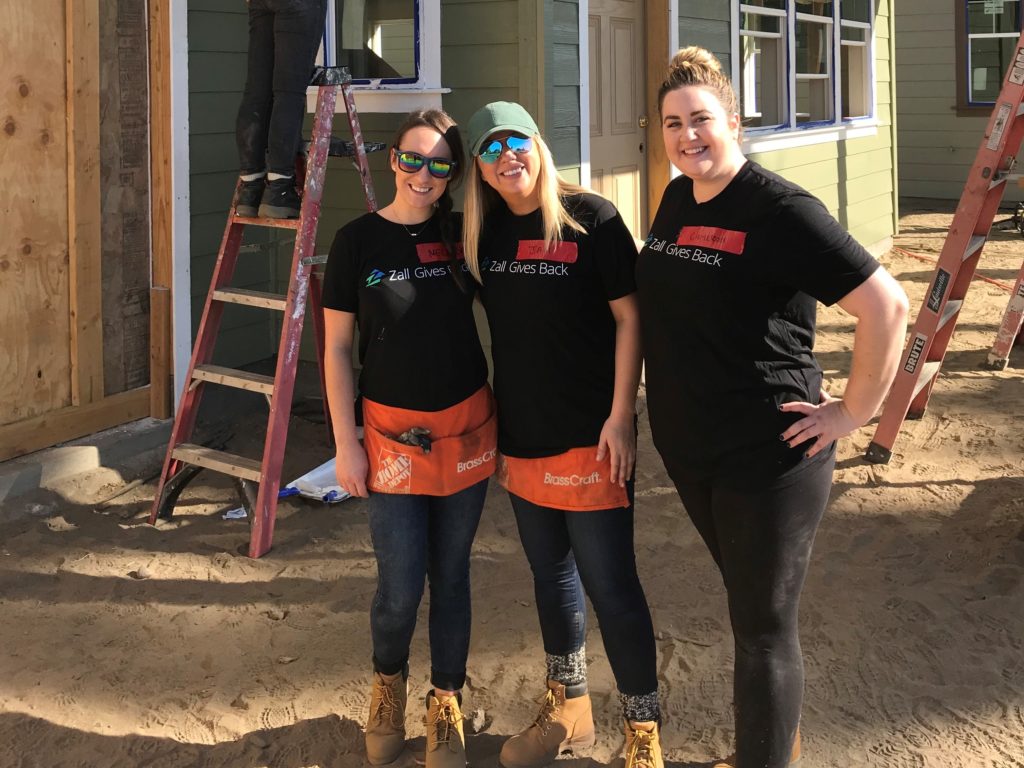 Zillow is proud to support Habitat for Humanity of Orange County in their mission to build homes, communities and hope.
One way Zillow volunteers support Habitat is through participation in home builds–day-long events where 15 employees join Habitat for Humanity to work on the construction of a home for a family in need. It's hard work, and everyone tirelessly works side-by-side to build not only a home, but a future for a family.
Since 2017, Zillow's employees in Orange County have participated in multiple home build projects in Placentia, Santa Ana, and Fullerton.
Volunteer builds are a rewarding and moving experience and Zillow is proud to be a part of it. Here's what some Zillow employees had to say:
"The Habitat for Humanity Home build was a huge success! It was an awesome, hands on experience to work with Zillow Group coworkers, Habitat employees, other volunteers, and even one of the soon to be homeowners! I can truly say the Zillow Group members bonded in a new way while working side by side. Seeing your fellow coworkers out there giving back, working a jigsaw, cutting concrete, swinging a hammer, and painting for hours gave us a new respect for one another. On the job site there was no differentiation by department or title, we were simply a team out there working our butts off on a Saturday to give back to a cause we each feel strongly about. It's a day I know I'll never forget!" – Stacey Newman, Facilities Manager
"It was a great day, for a good cause, and with the best team. So glad we had a chance to experience it!" – Jami Thomas, Senior Director Premier Agent Sales
"My fiancé and I just closed escrow on our first home together a couple weeks ago and it was a lot of work and a huge barrier to overcome. To me, volunteering for Habitat right after getting the keys to our place reminded me of doing one of those obstacle course challenges where you climb over a huge wall, then turn around and reach down to help pull someone else over the wall – that's how it felt to get our first home and then to help someone else in the process of getting their first." – Luke Beatty, Data Quality Control Specialist