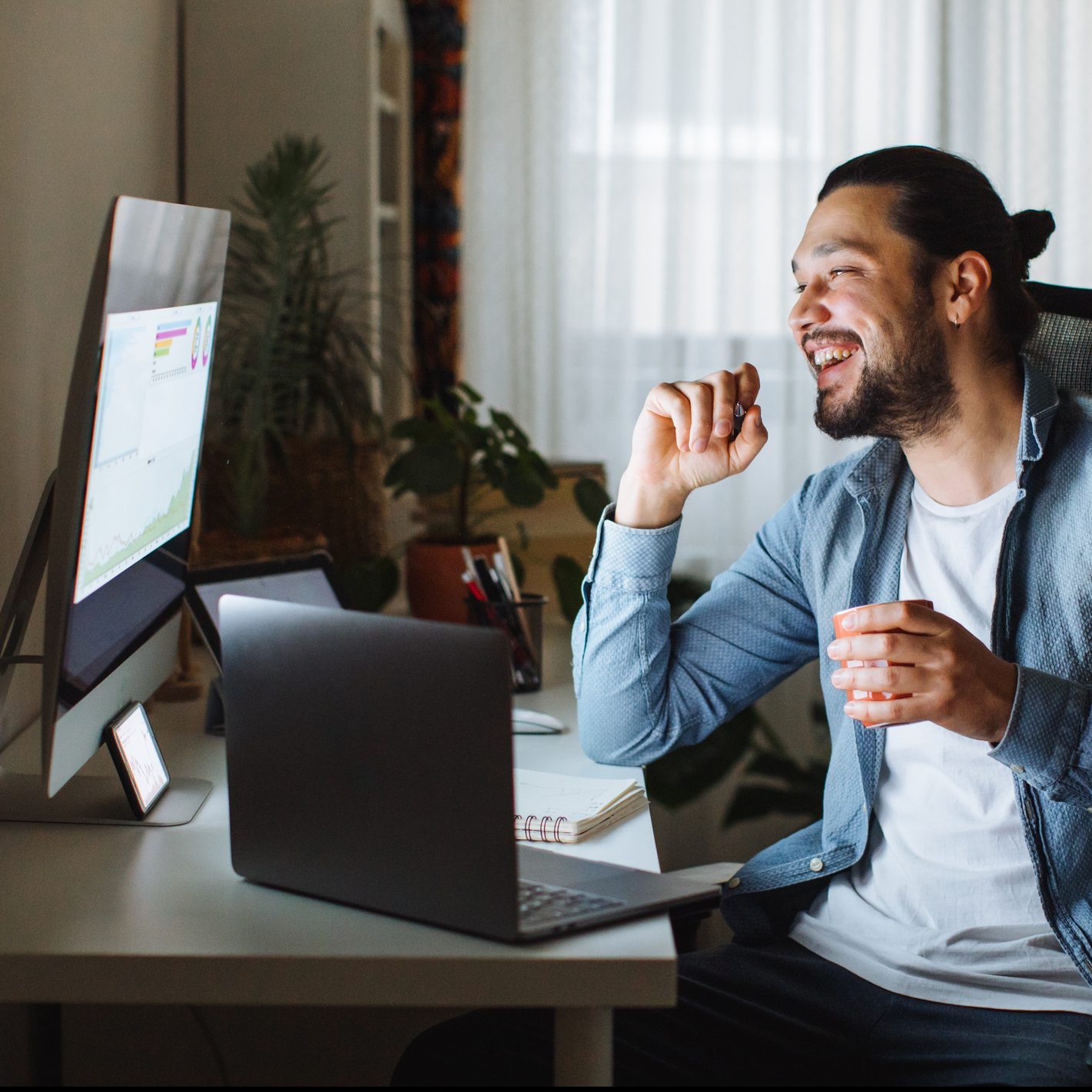 For Zillow program manager Britney Price, finding community in the workplace is like finding a home: a space where people feel comfortable, "where you can bring your full self and you're accepted," she says. When Zillow transitioned to become a permanently distributed workforce in July 2020, finding that sense of community at work became more challenging, as many workers were no longer physically together. As Zillow's thousands of employees adjusted to the new work normal, they began to evolve new ways of making authentic connections. The company's internal Slack channels — a collection of collaboration hubs for messaging, tools and files — have become thriving "micro communities" where people share common interests and offer support for everything from mental health to home buying.
Of Zillow's more than 1,600 active Slack channels created during the pandemic, one of the most recent — and popular — micro community spaces is "#zwagstore," a Slack channel Price initially set up to let employees know when a new Zillow brand e-commerce website (or swag store) was scheduled to open. "Since we started to work from home, I've missed the connection I used to make in break rooms," she says. The #zwagstore channel brings the break room to Slack, "a place where people can joke with each other and have fun." The fun revolves around occasional swag giveaway contests, and the jokes are the GIFs employees post when they win or lose, in most cases the latter.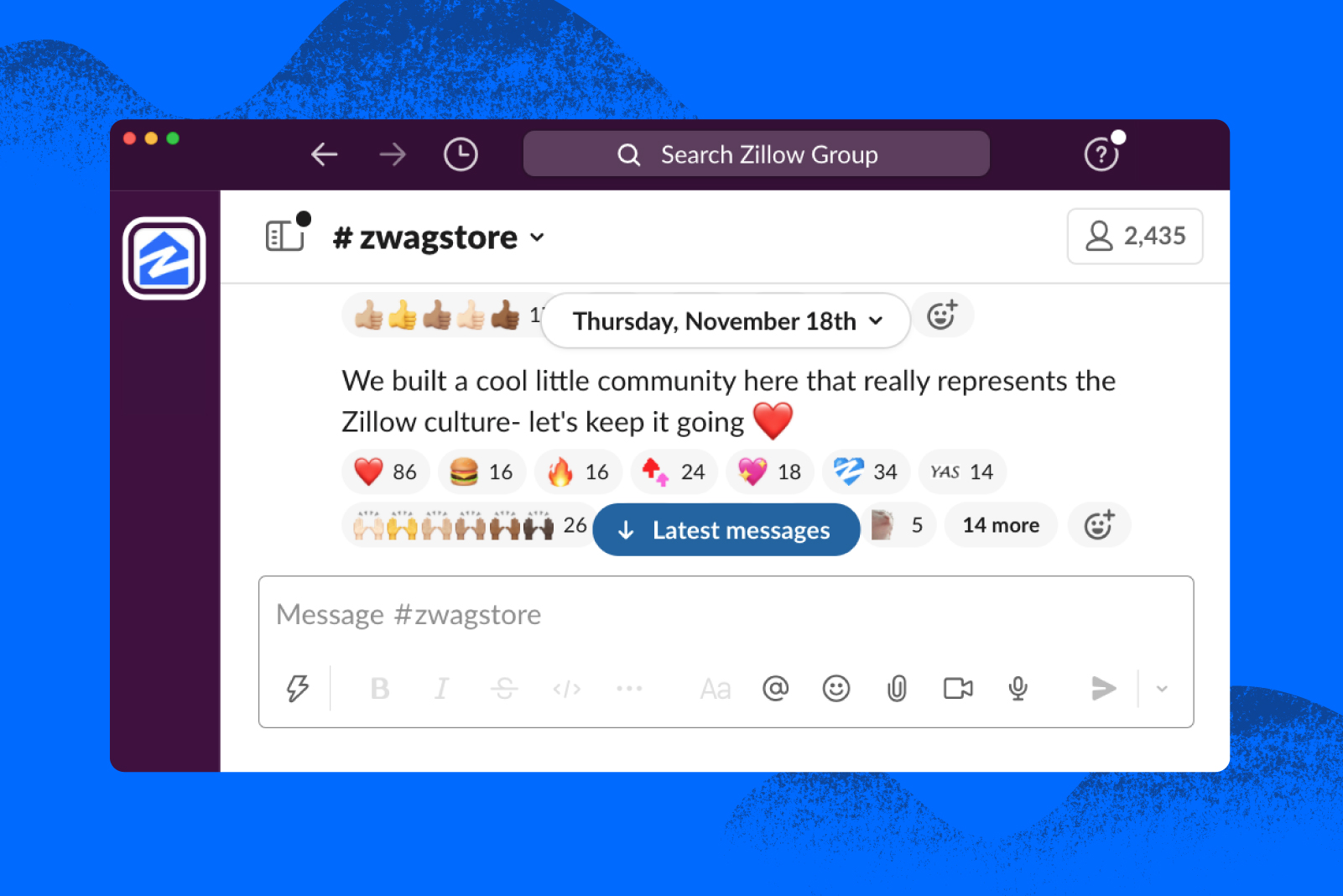 Zillow has used Slack for years, primarily as a platform for teams to collaborate on work projects, a use that's become essential now that 80% of Zillow employees have a remote work designation. Chuck Berry provides tech support for Zillow Premier Agent partners from his home office. When he started, Berry says, the guidance he found from people on his team's Slack channel was critical to his success. "Especially when you're new and you don't really know anyone, things like that can help you feel like you're part of the culture of the workplace," he says. Now, a year later, Berry pays that support forward. "I love to mentor people and provide insight, and the group chats are great because you can provide insight to a lot of people at once," he says. His support is appreciated, as evidenced by the "karma" notes he receives from team members.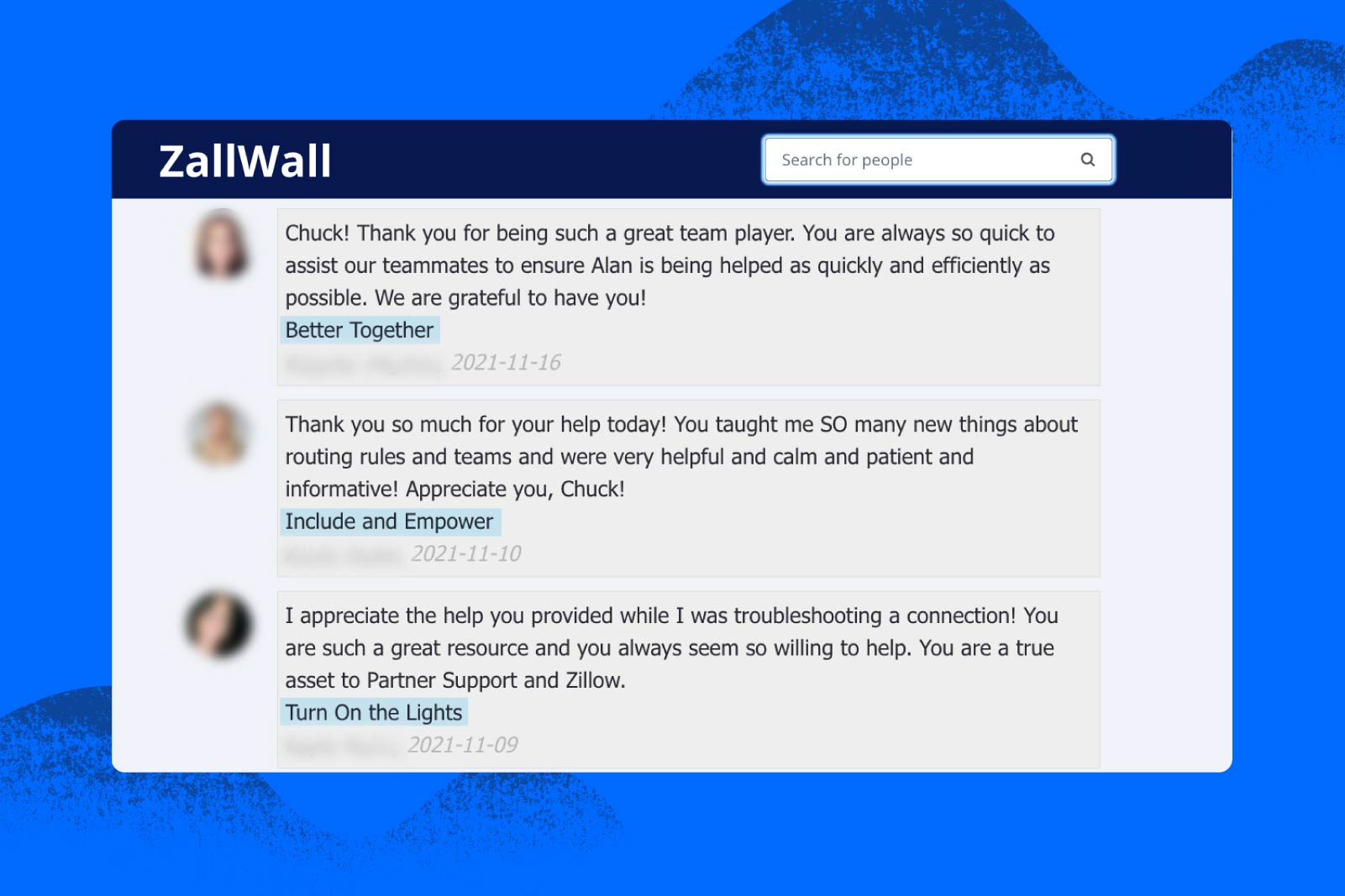 Berry is also active on social channels, including one solely dedicated to gamers who play the pandemic phenom Animal Crossing. "We get to visit each other's virtual islands and towns, and I get to network outside my work group after hours and see people as people, which is fun." Berry finds his deepest connections on the Zillow Pride affinity network channel for members and allies of the company's LGBTQ+ community. Each of the company's nine employee resource groups has a channel through which people share experiences and support relating to identity, equity and belonging.
Engineer Chris Mielke was the inaugural Zillow Pride network president. He says that before COVID shut down company offices, a lot of the company's Slack channels were specific to Zillow office locations, primarily Seattle. When Zillow became a distributed workforce, Mielke says, many channels dropped their geographical focus, making the micro communities more inclusive. "Even when people don't work together or have the same job function, you're able to share information that's valuable, professionally and personally, and by growing those connections, you become a better employee, and a better person overall."
There are also micro communities that reflect Zillow employees' passion about all things real estate. Engineer Joy Nandi is one of the founders of a real estate investing channel, where employees who own and manage rental properties share experiences, including how they use Zillow Rental Manager products. "That's what's really exciting to me, that we have formed a community around one of our core businesses. It's a perfect testing ground for new ideas and technology," Nandi says. He also helped start #zillow-gems, a channel where employees share interesting home listings they find on Zillow, including luxury estates, odd home features and the occasional listing with characters in photos, including Mr. and Mrs. Pumpkin Head. "It's our internal version of @zillowgonewild," says Nandi.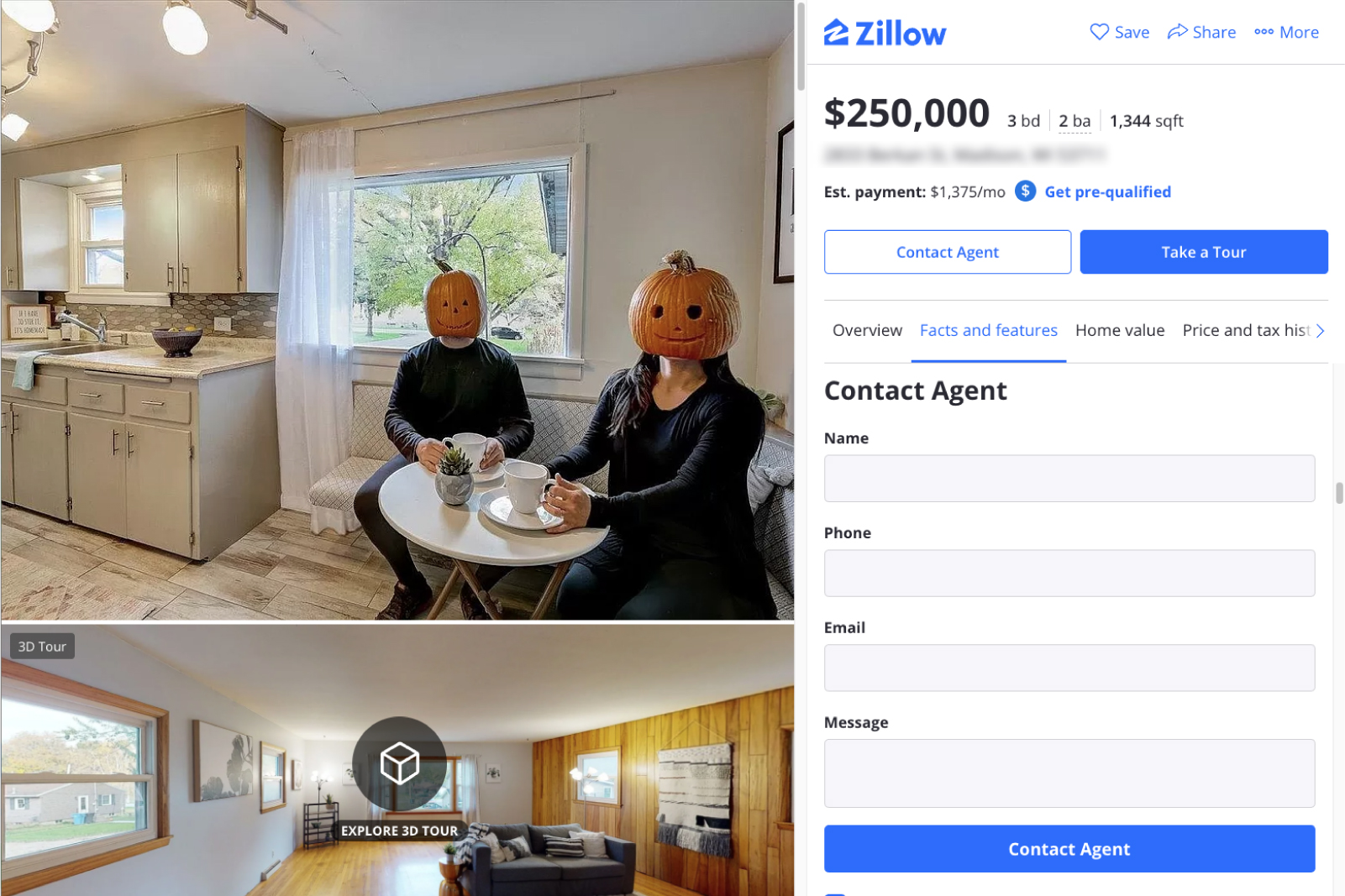 Zillow surveys employees quarterly to get a sense of their well-being. In the most recent survey, 94% of employees said Zillow's response to the pandemic has been effective. Eighty-three percent of employees stated that they believe they can be their full selves at work, which brings us back to Britney Price. She says she found more than genuine connection through Zillow's micro communities on Slack; she's found people who have become IRL friends. "We just took a vacation together in Napa," Price says. "We talk constantly, and that literally came from us all taking the initiative to join the Billow [Black employees at Zillow] Slack channel." Price is now working on an internal guide to Zillow micro communities on Slack for new employees.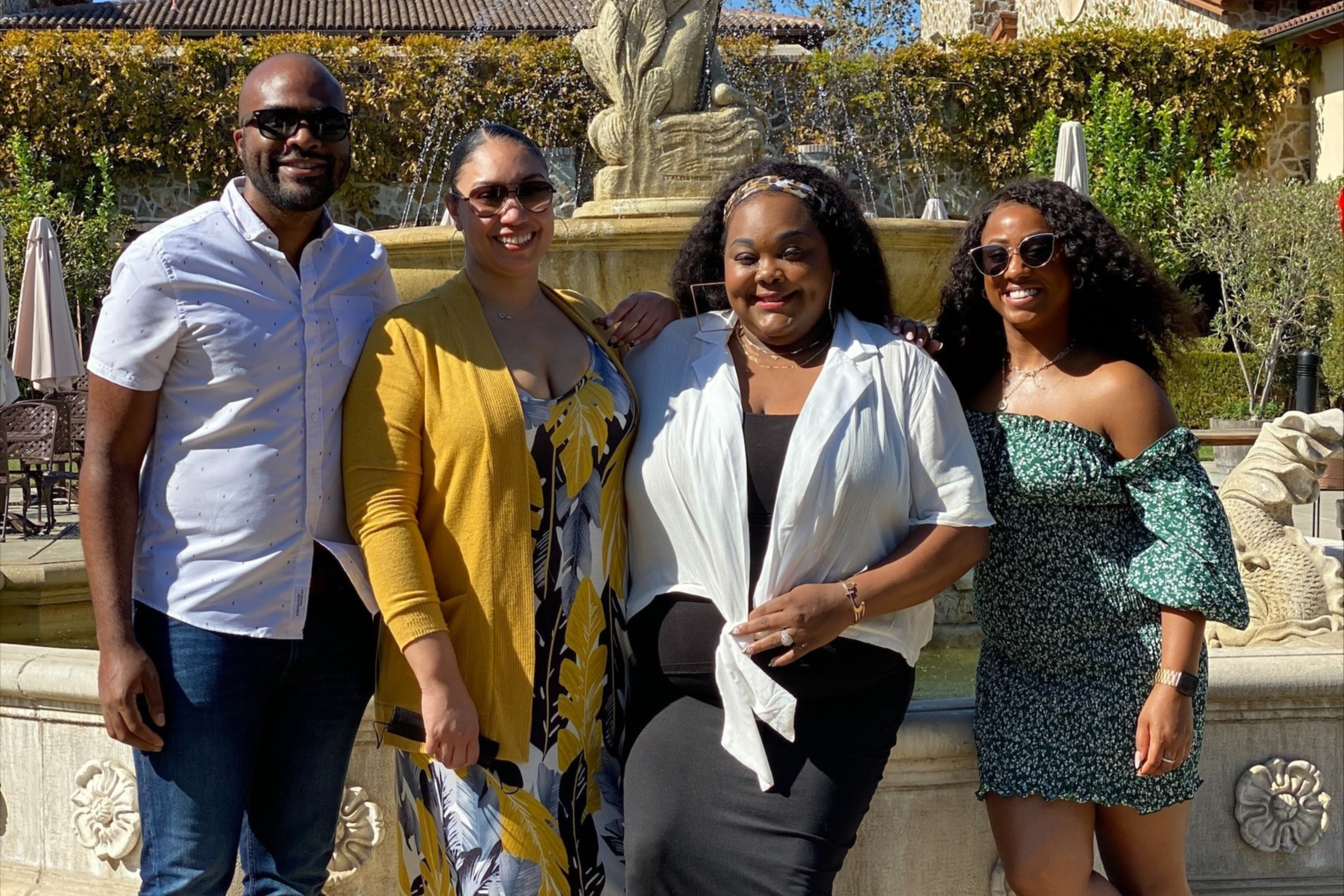 A selection of Zillow's internal micro communities: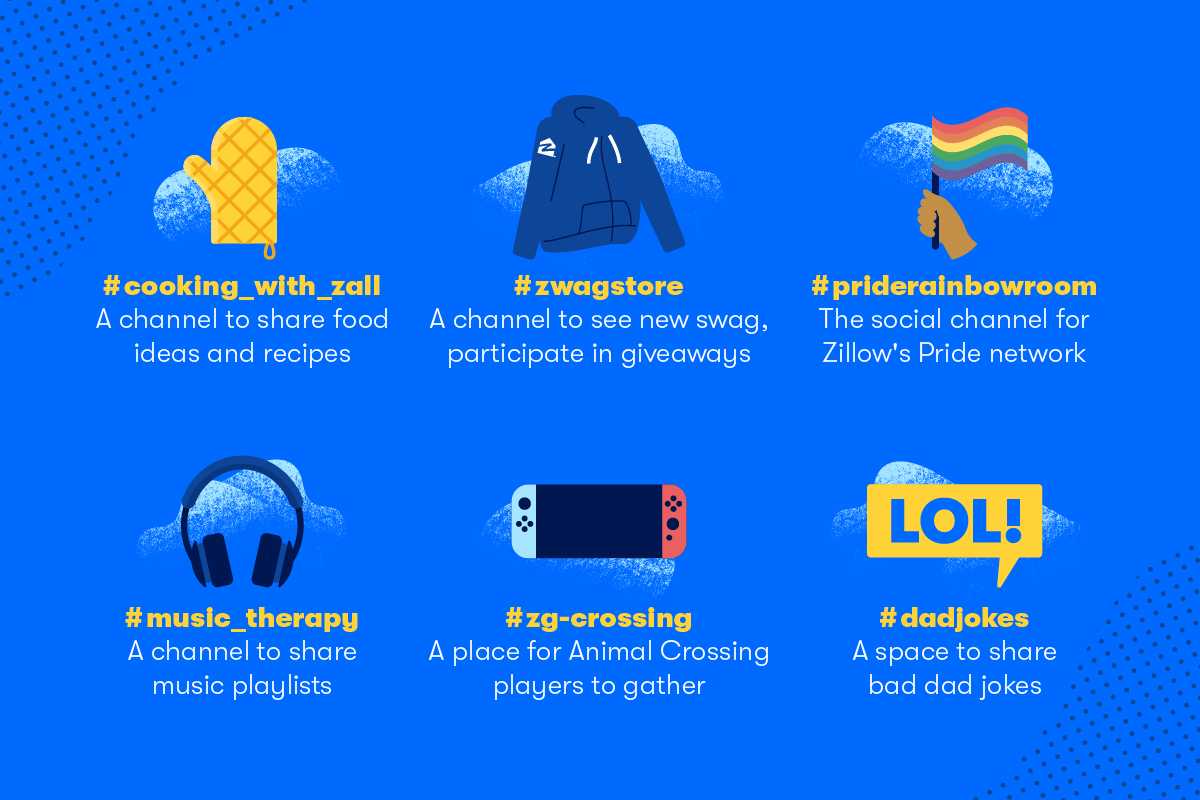 Related:
"Immense innovation every day": New employees share first impressions of Zillow
Zillow is one of Fortune's 2021 100 Best Companies to Work For