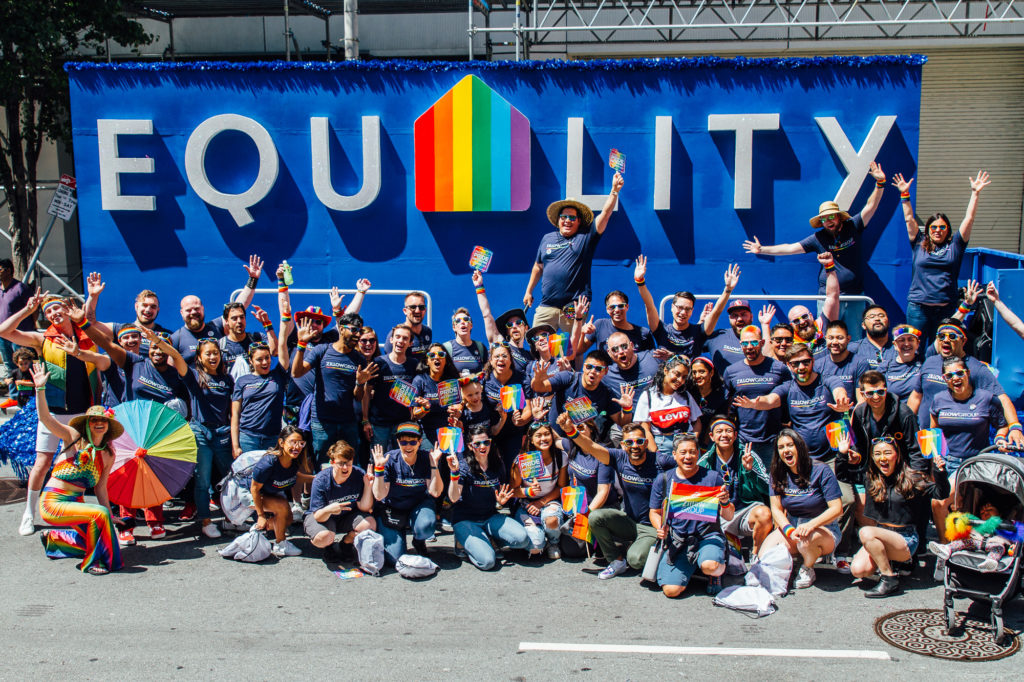 Today, Zillow Group is honored to be included on two of the most prestigious workplace equality indexes: the 2020 Bloomberg Gender Equality Index and the 2020 Human Rights Campaign Corporate Equality Index, where we achieved a perfect score. At Zillow Group, we strongly believe that embracing a diverse workforce not only enhances Zillow Group's workplace culture, but also is key to our success as a company. These awards are a validation of our ongoing commitment to inclusion and belonging.
The Human Rights Campaign Corporate Equality Index is considered the nation's benchmarking survey and report on corporate policies and practices relating to LGBTQ+ workplace equality, and our perfect score of 100 out of 100 reflects our commitment to LGBTQ+ workplace equality.
The Bloomberg GEI is composed of companies that have scored above a globally established threshold designed to encourage disclosure and reward companies committed to transparency in gender reporting and advancing women's equality. This marks the third consecutive year that Zillow Group has been selected for this award.
"Equity and belonging is fundamental to the success of our company, because the kind of innovation we're taking on requires breakthrough ideas that only come from a diverse workforce," said Dawn Lyon, Chief Corporate Relations Officer at Zillow Group. "By promoting inclusive behaviour both within our culture and in the communities where we operate, we can make the most of our collective potential. We are always creating equitable opportunities for everyone our business touches. Today's accolades are an acknowledgement of our work to amplify the voices, strengths and perspectives of all employees."
At Zillow, we're continually adapting and evolving in order to create inclusive and empowered communities for each and every person our business touches. We are proud of policies and practices that help build and maintain a culture of equality and belonging, and credit our inclusion on these 2020 indexes in part to:
Having a team dedicated to the diversity and equity and belonging of Zillow Group
Our commitment to recruiting for inclusivity — on our board and in our company
Conducting gender-based compensation reviews and our findings showed that, on average, women at Zillow Group earn $1.01 for every dollar a man with similar skills makes in a comparable role
Offering generous medical benefits and parental leave — 16 weeks for delivering parents and eight weeks for non-delivering parents
Providing family care services, backup child care and adoption assistance
Our Affinity Networks, which are employee-led resource groups that address specific needs, priorities, and barriers to professional success for each community of focus
We know there is no "mission accomplished." Our work in equity and belonging is a commitment we make at every level of our organization. We are stronger together, and we look forward to making more progress together on this journey.
Interested in working at Zillow Group? Check out our current openings!