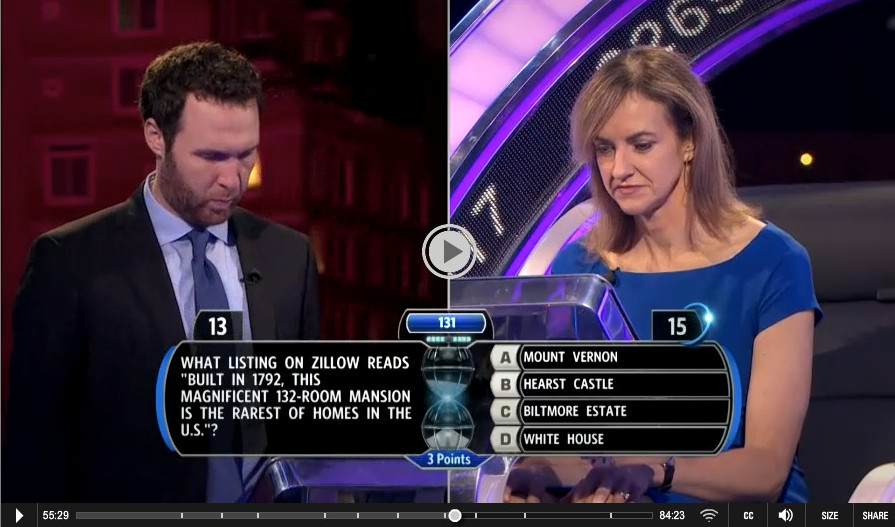 NBC's "Million Second Quiz," a game show that lasted 1 million seconds and took place over 11 days, 13 hours, 46 minutes and 40 seconds, concluded Thursday night, but not without a mention of Zillow.
During a match between Devin and Kathy, host Ryan Seacrest posed the question: What listing on Zillow reads "'Built in 1792, this magnificent 132-room mansion is the rarest of homes in the U.S.?"
Answers:
Mount Vernon
Hearst Castle
Biltmore Estate
Devin said "White House" (the correct answer), and Kathy answered "Mount Vernon," which was the beginning of the end for Kathy's reign. She eventually lost to Devin, who in turn lost to Andrew, the ultimate winner.
Here are all the questions (and answers) from last night's program.