Incorporating personality into your home traditionally means adding colors that pop or an elaborate design. Some may opt for bright pink chairs in an otherwise soft-hued dining room, while others may dedicate the basement to their favorite sports team.
With Comic-Con International recently wrapping up in San Diego, we asked the @Zillow community, "Yes/No: Would you take a dip in this Batman inspired pool?"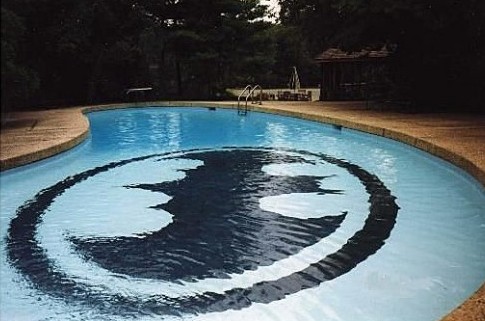 Here are some of our favorite responses:





Would you grab your swim trunks and jump in? Join in the conversation here or let us know in the comments below.