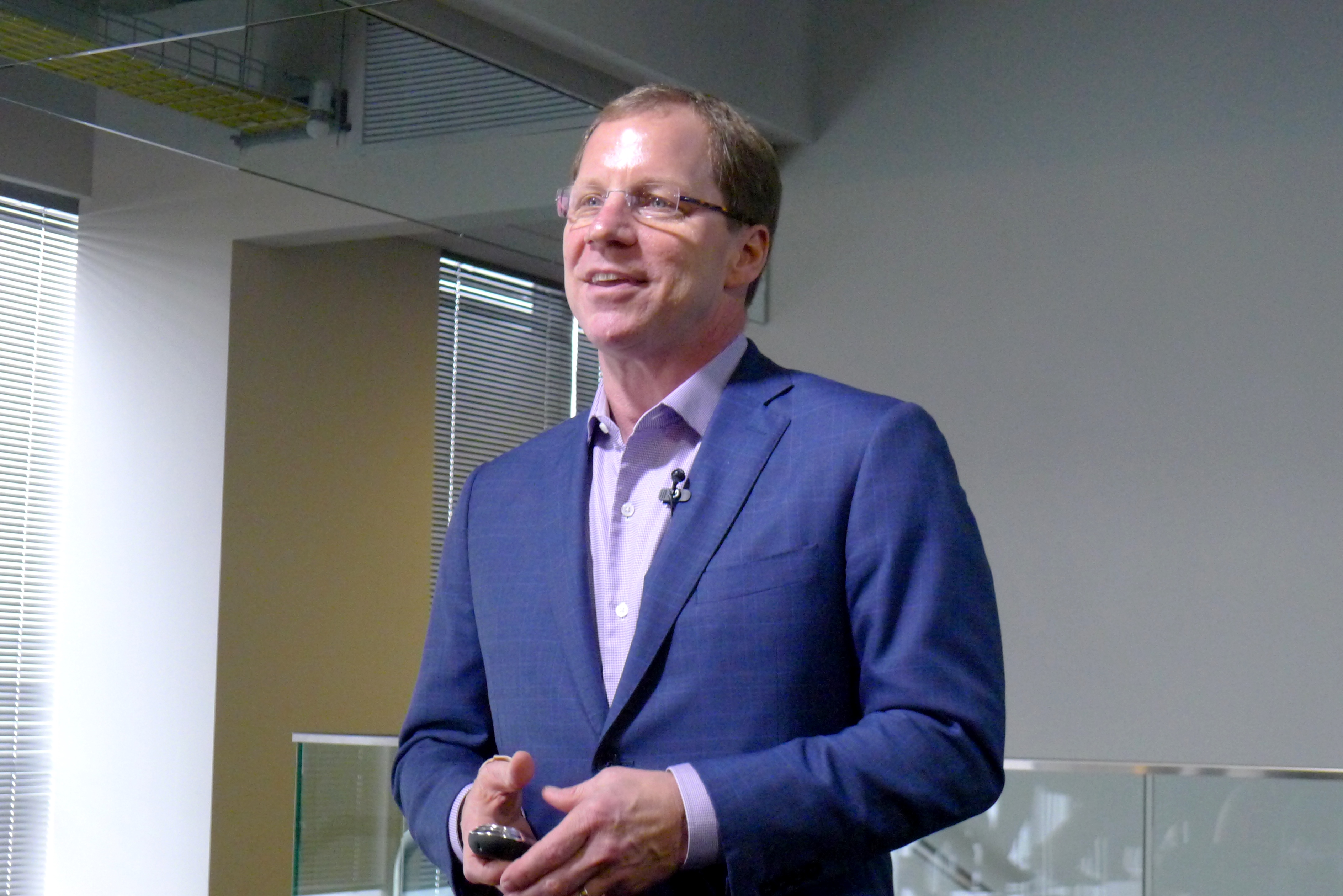 When Jim Weber was hired as CEO of Brooks Running Shoes in 2001, the company was not doing well.
"We were not No. 1 at anything," Weber explained. He stopped by Zillow's Seattle headquarters recently as part of the Zillow Speaker Series to talk about how he and his team turned a failing brand into one that is beloved in its market.
The company decided to change its identity and its consumer focus to narrow in on the runner's market, choosing "run happy" as the driving motto behind much of its marketing.
This focus has led to incredible success as demonstrated by Brooks' 30 percent-plus market share in running specialty stores. The company focuses on the entire running lifestyle, which includes sponsoring running events and being involved in functions and workshops around running.
"Our real dream is to be an experience-driven brand. We're a running company. We're not leveraging or exploiting a brand, we're creating a brand — it's what we stand for — and that's different from our competitors."
Want to be part of more exciting speakers? Come join Zillow! Check out the openings on Zillow's job page; we're hiring!
Previous Zillow Speaker Series guests include: