What is iBuying ?
Homeowners bought and sold a record number of homes using an instant buying service, commonly known as an iBuyer, between April and June 2021. When listed for sale, the homes add net-new inventory to help bring liquidity to the housing market.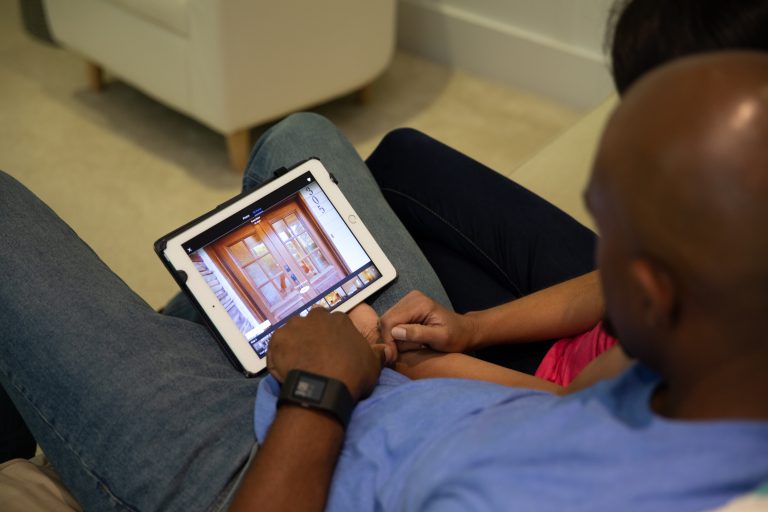 More iBuying, more inventory
Homeowners used an iBuying service to sell 15,000 homes in Q2, a new record. Eight in 10 of these homes were "off market," i.e., not listed for sale beforehand, making net-new inventory available. This has the potential to give buyers more homes to choose from at a time when housing at affordable price points has been in short supply.
---
"The growing number of homeowners using an iBuyer service clearly demonstrates that sellers desire an easier way to sell their homes, with more certainty and less stress, even in a hot sellers market."

— Zillow Chief Operating Officer Jeremy Wacksman

---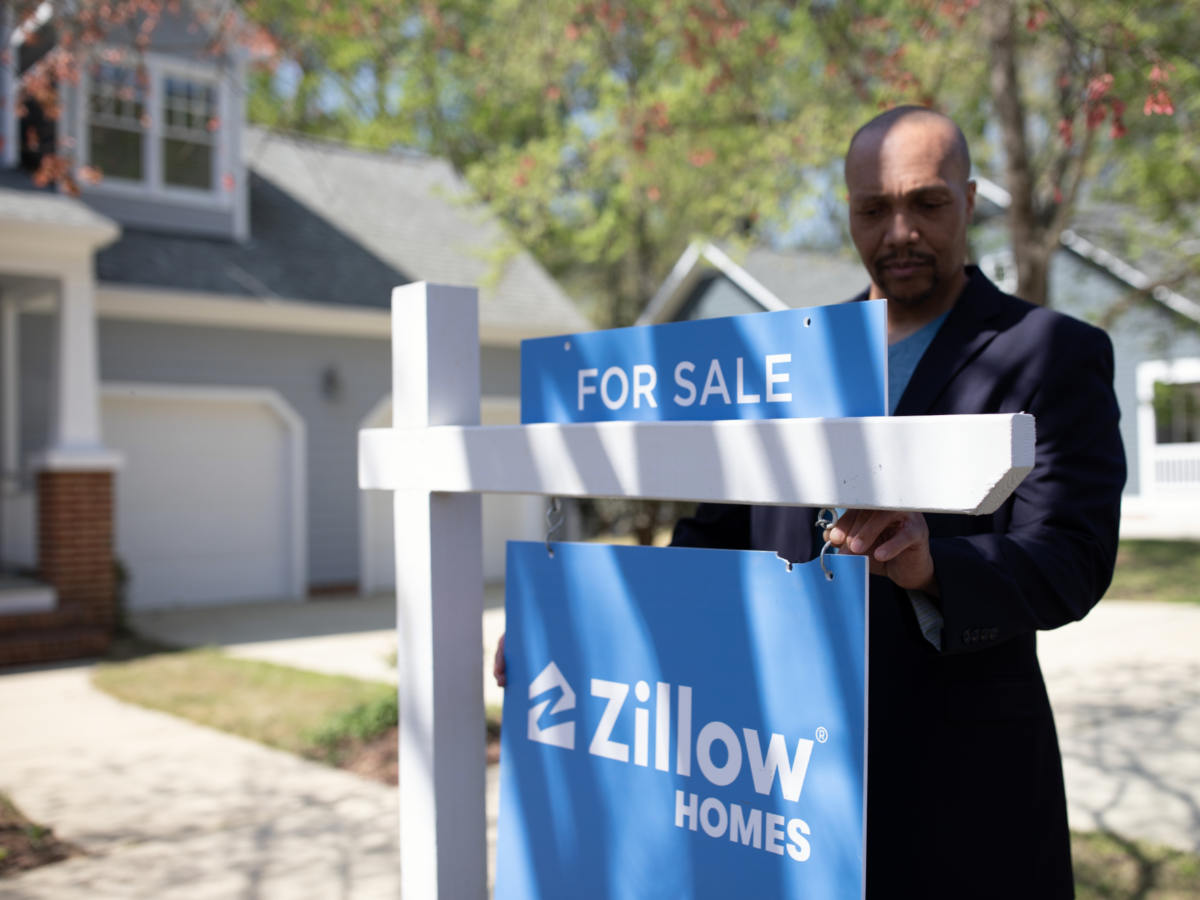 iBuying defined
iBuyers make light repairs on the homes they purchase and then quickly list those homes for sale on the open market, generally near the median sale price for each metro area. In Q2, iBuyers typically held homes they sold for 64 days.
---
iBuyers and how they fit into the real estate mix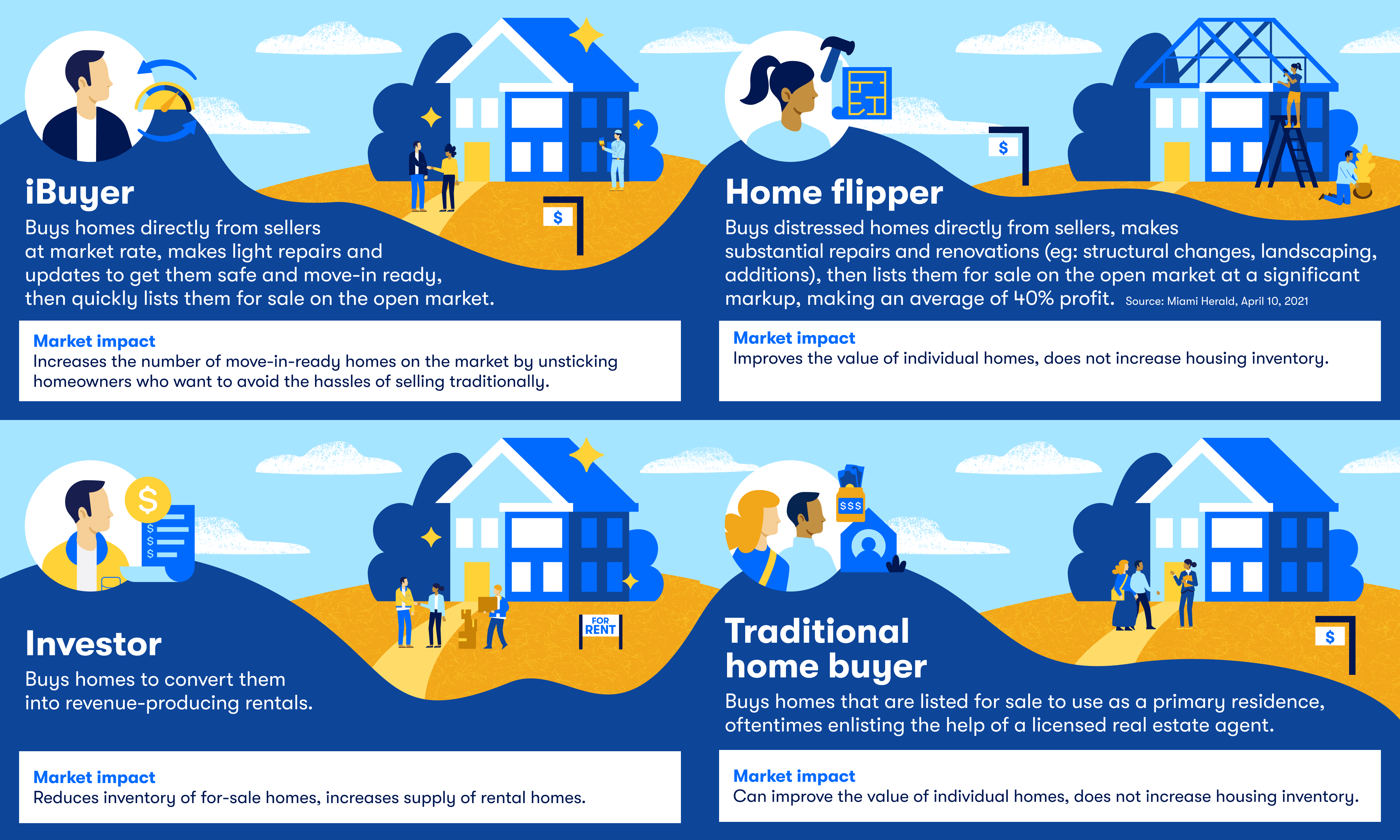 Zillow's iBuying service, Zillow Offers, enables sellers to get an all cash offer directly from Zillow so they can move conveniently. Zillow Offers is also designed to give customers choices throughout the selling process, including connecting them with a great local agent if they would prefer to sell traditionally.
Read more about Zillow's iBuying service
---
The geography of iBuying
The metro areas with the most home sales using an iBuying service in Q2 were Atlanta, Phoenix and Dallas. iBuyers had a market share of 5% or more in Phoenix, Charlotte and Atlanta.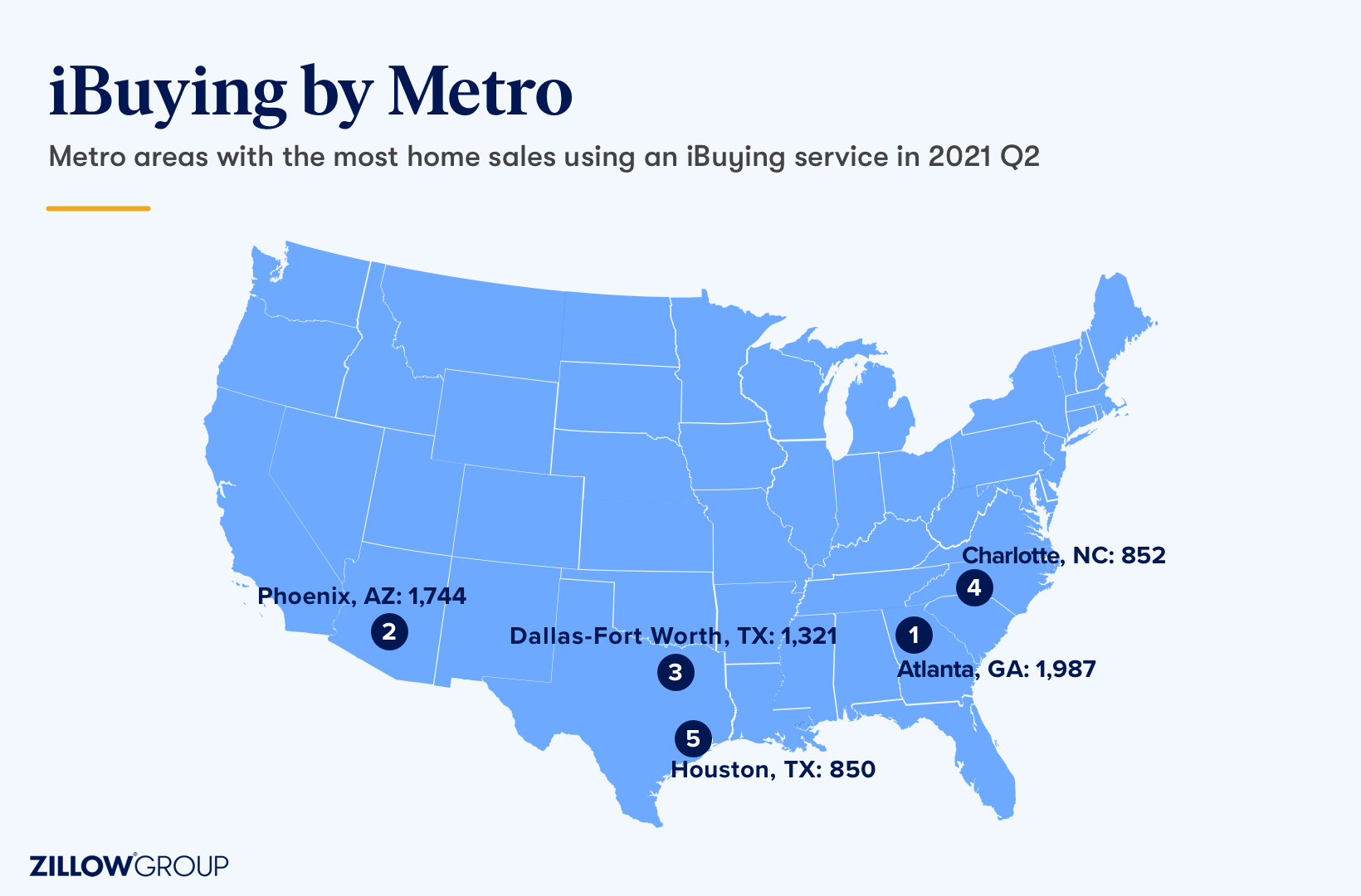 See iBuyer purchases and prices (compared to all sales) for your metro area in the full iBuyer Report
FAQ
Q: How does a Zillow Offer work? Does it cost money to get one?
A: All of Zillow's offers are no-obligation and free to the homeowner. At a minimum, our offers provide consumers one more piece of data on the potential value of their home (in addition to the Zestimate or other free online valuations).
Q: How does Zillow Offers determine the offer price when purchasing a home?
Zillow buys and resells homes at market value. As with a traditional sale of a home, dynamics of the housing market and home price appreciation (or lack thereof in a slow market) will be factored in. This is communicated with the consumer transparently throughout the process. Additionally, every home that Zillow buys and sells, the purchase and re-sale price is publicly displayed on the home's page on Zillow.com.
Q: What about fees?
Zillow Offers has a service fee (similar to agent commissions in a traditional sale) and estimated repair and closing costs, so you can easily see the net cash proceeds from your sale all outlined in the no-obligation offer from us. In a traditional sale, you're responsible for the cost of upfront repairs and improvements needed to get your home ready to sell, but Zillow Offers buy your home as-is. And, with Zillow Offers, you have the added benefit of a hassle-free experience and an offer that won't fall through.
Q: How do you know you're offering a fair, market value price?
When we looked at homes that sold traditionally after they declined a Zillow Offer, we learned that on average, those selling traditionally sold for only .09% more than the Zillow Offer.
Q: Where do you offer Zillow Offers? How did you choose these markets?
Currently, Zillow Offers is available in 25 markets. Zillow Offers first launched in Phoenix in April 2018. We started there because the housing stock there is fairly uniform, which helped us ensure accurate pricing and streamline our operations to get homes into for-sale condition and back onto the market quickly.
Q: Does iBuying impact affordability issues?
There is no doubt that affordability is an issue in the U.S. and it's driven by many factors, namely a significant rise in demand without the supply (housing inventory) to meet it. We designed Zillow Offers as a service to make it easier for homeowners to sell.
We believe iBuyers actually add housing inventory (supply) to the market. The vast majority of homes we buy are from homeowners who have yet to list their home for sale and may not have otherwise sold due to the hassle and expense of the traditional way.
Q: How does the Zestimate factor into Zillow Offers?
Zillow Offers use the Zestimate as a starting point, but we also consider the cost of needed repairs, and re-listing the home for the final offer. The Zestimate evaluates millions of different data points, including public records and updates users make to their home's page on Zillow, taking into account facts about the home, location, and local market conditions. We are always taking advantage of new technologies to improve the Zestimate's accuracy. That said, it's not an appraisal and should only be used as a starting point as it is in this case with Zillow Offers. Ultimately a home's value is determined by what someone is willing to pay for it, and now people know what Zillow could be willing to pay for a home through Zillow Offers.
Q: What does Zillow do with search data?
A: We are transparent about our data policy and you can read our full privacy policy here. We carefully evaluate how we use data to make sure that we're using your information to provide value for you. To improve our services and make them more useful to you, we use data about your activity to understand and infer your preferences. For example, if you usually search for homes for rent rather than homes to buy, we may assume that you are not looking to buy a home and show you more information helpful for renters. The kind of data we collect about you depends on how you use Zillow. If you only use our services to browse for homes, we'll have less information about you than if we help you sell your home, get a mortgage, sign your lease, or if you use any of our other transaction services.
Q: What does Zillow Offers do with personal data?
A: Zillow Offers extends cash offers on residential real estate in select U.S. cities. If you ask for an offer on your home, we will ask you for information about you and your home. This includes contact information (such as an email address or phone number), identifying information about you, and details about your home. We may also take some photos of your home so we know what types of repairs may be necessary. If we agree to buy your home, we'll need to collect more information from you that is typical of any real estate transaction, including financial information.  You can read our full privacy policy here.