Zillow Premier Agent partners are busy professionals, helping clients sell and buy homes, day and night, seven days a week. In her previous role as an onboarding manager for new Premier Agent partners at Zillow, Kaitlin Kerins could feel the frenetic nature of their schedules. "As soon as an agent purchased Zillow advertising, their sales rep would schedule a phone call for a one-on-one consultation with me to help set them up for success," she says.
But those meetings often had to be rescheduled. "We would have people miss appointments all the time, things would come up, last minute, which I get, because clients and their needs are the priority," she says. Now, five years later, Kerins is on a team of experts that has developed an educational program to help agents succeed while also accommodating their always-on careers. It's called Zillow Academy, an on-demand learning platform available at no cost to all Zillow Premier Agent partners, the name for real estate professionals who purchase advertising on Zillow listing sites to connect to home shoppers in need of local expertise. Zillow Academy complements live training the company offers Premier Agent partners.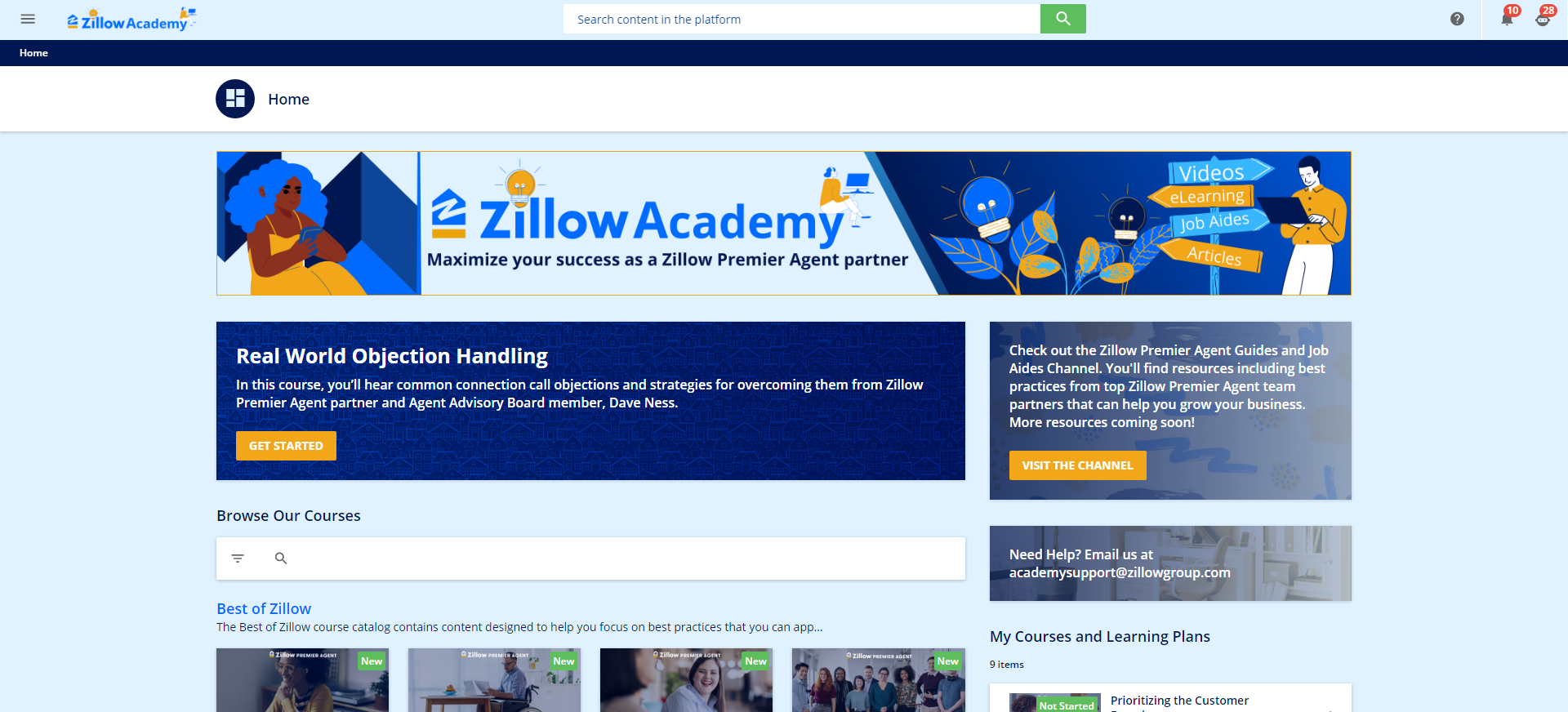 Product planners, engineers, instructional designers and business advisers collaborated to build the Zillow Academy platform, which is based on winning strategies practiced by some of the most successful Premier Agent partners. "Zillow Academy gives Premier Agent partners proven strategies on how to provide exceptional service to clients they meet through Zillow," says Kerins, "so they can learn how to turn connections into closings right from the start — without having to wait for a live training."
Putting best practices into action
Zillow Academy features data-driven insights about customers who search Zillow, as well as video coaching from top-performing partner agents. Among these agents is broker and Premier Agent Advisory Board member Joy Kim Metalios of the Metalios Group in Greenwich, Connecticut. She uses role playing to educate agents in how to overcome objections on connection calls. Another of these agents, fellow board member Jeremy Larson of the Larson Real Estate Team on the central California coast, shares strategies for coaching clients through the offer process, particularly when they are faced with rejected offers.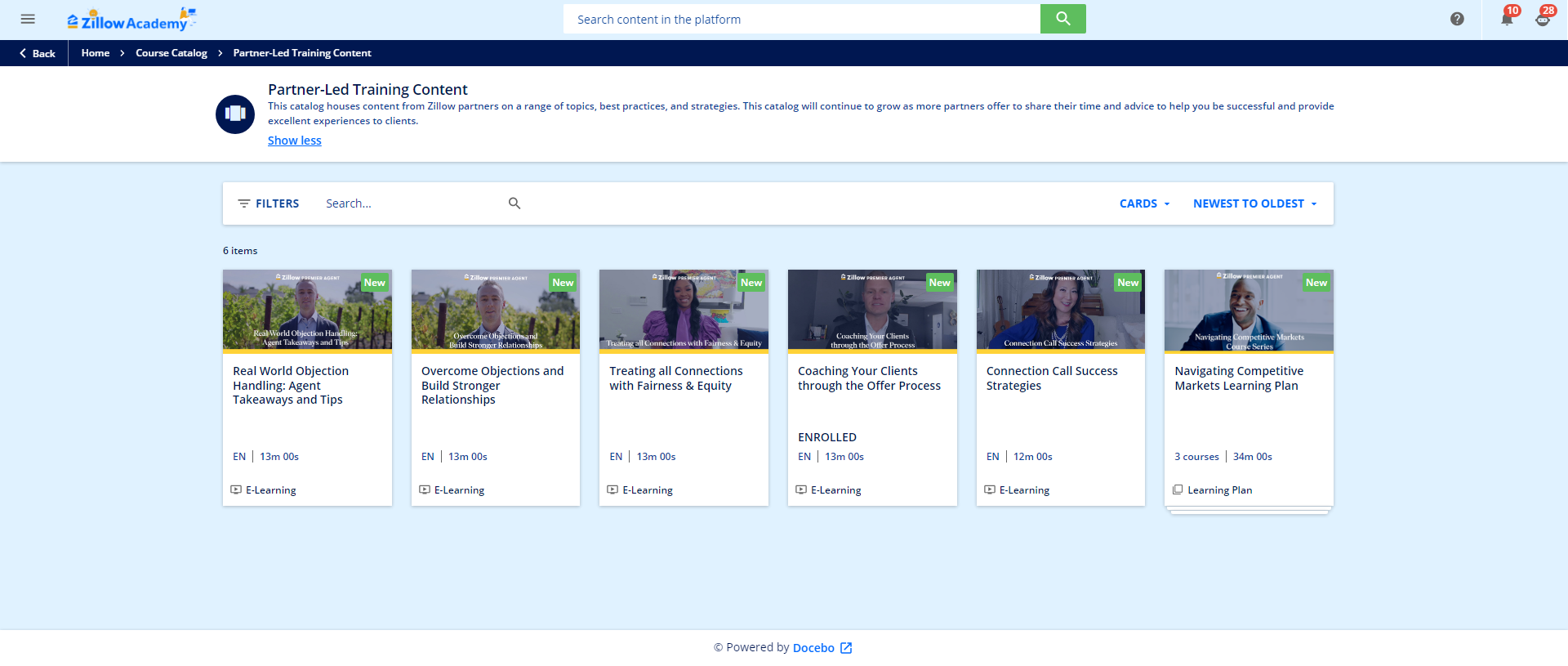 Amanda Douvier is the senior instructional designer behind Zillow Academy. To build the academy's learning modules, she employs a variety of formats, including video, interactive quizzes and scripts used by agents for practice. "Our goal is to make sure that all of the lessons are relevant, and that it gets to the right people at the right time," she says. That's why courses are parsed out in short modules and include estimated completion times.
Douvier started her training career at Zillow designing courses for employees. She's excited to give Premier Agent partners the same style of learning opportunities. "I think that speaks volumes when a company says, 'We care about you just as much as we care about our internal employees.'"
What agents think
Zillow Academy has proven to be a great asset to both experienced Premier Agent partners who want to stay on top of customer wants and needs in the ever-changing real estate market, as well as to new agents who are just getting started in their careers.
Stephen Aust leads more than 100 agents at his Better Homes and Gardens Real Estate franchise in Fayetteville, Arkansas. In an interview given in July about the evolution of Best of Zillow, Aust said his office requires agents to complete five specific Zillow Academy modules before directly receiving any connections from Zillow. "We think [the courses are] great and we look forward to more."
New agent Courtney Waggoner decided to get her real estate license last year during the height of the pandemic, after her college-age children returned home to Wichita Falls, Texas. Waggoner asked her broker at Domain Real Estate Services for tips about jumping into what had become a raging river of a market. The answer: Zillow Academy, and the coaching it provides. "It's the best decision I've made since I became an agent," Waggoner says. "From the minute I begin an interaction with a lead, I ask the questions that I learned to ask and I get the results that I really want from my career." In her first nine months working as an agent, Waggoner had nine closings, three pending sales, another home under contract and a new listing.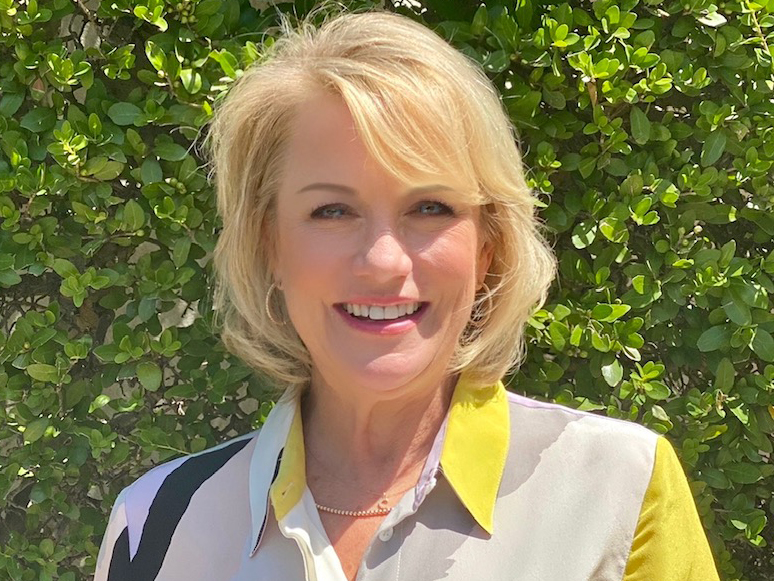 Feedback informs future learning
The team behind Zillow Academy is planning additional topics and courses, inspired by high-level business strategy, Best of Zillow data points, and feedback from Premiere Agents. This feedback is essential for this continuously growing platform as its team curates content that will help agents deliver exceptional service to buyers and sellers, and consequently grow their businesses in the process.
Amanda Douvier says she's impressed with the appetite for learning Premier Agent Partners have. "On our team we say feedback is a gift. Our gift in return is continuing to improve Zillow Academy so our partners can reach their highest potential."
---
Related articles:
Zillow unlocks an improved connection experience for buyers and Premier Agent partners
"This is a business of human connection." How Zillow's technology helps agents focus on their customers