Communities across the country are suffering from the impacts of COVID-19 – a virus that is disproportionately impacting vulnerable communities and communities of color. Millions of people are out of work. Food pantries are drying up. Students' education is disrupted. Caregivers have to provide full time aid. Families are losing loved ones to a virus health experts do not fully understand.  Zillow launched the #BetterTogether COVID-19 Relief Match Campaign to fuel nonprofits who are bridging the gaps in this time of need. 
Zillow employees and executives raised more than 1 million dollars to support 425 non-profits across the country responding to the COVID-19 pandemic. One in three of Zillow's 5,300 employees donated funds to a wide range of organizations, including among many others:
Food Lifeline: to supply almost 2 million pounds of nutritious food to people in the Seattle area
Covenant House: to provide 200 nights of shelter stays for homeless youth in New York City
Silicon Valley Community Foundation COVID-19 relief fund: to give 184 families emergency food services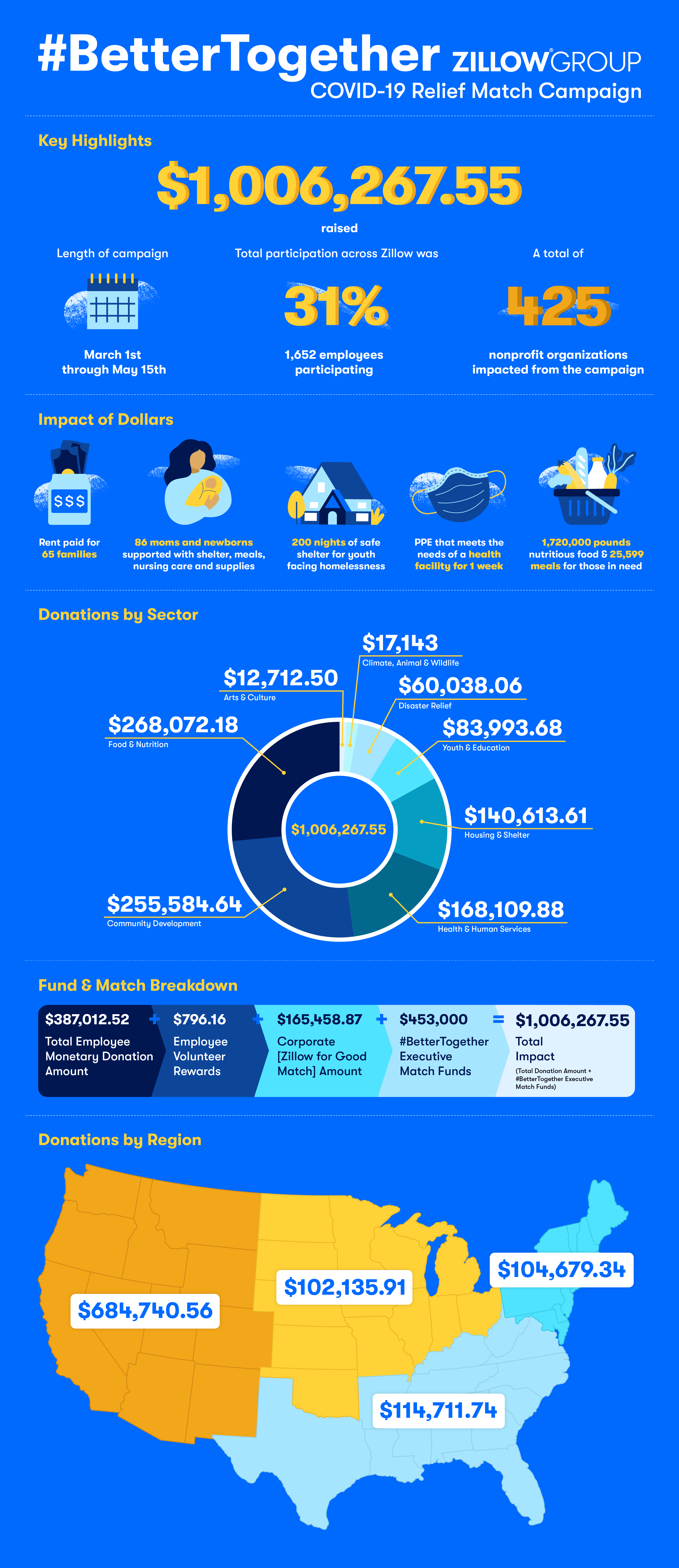 Zillow believes in driving meaningful change through intentional partnerships — and we listen, walk alongside and provide financial support for partners in our communities whose work aligns with our social impact mission to prioritize people, community and home. Visit our Zillow for Good page for more information.