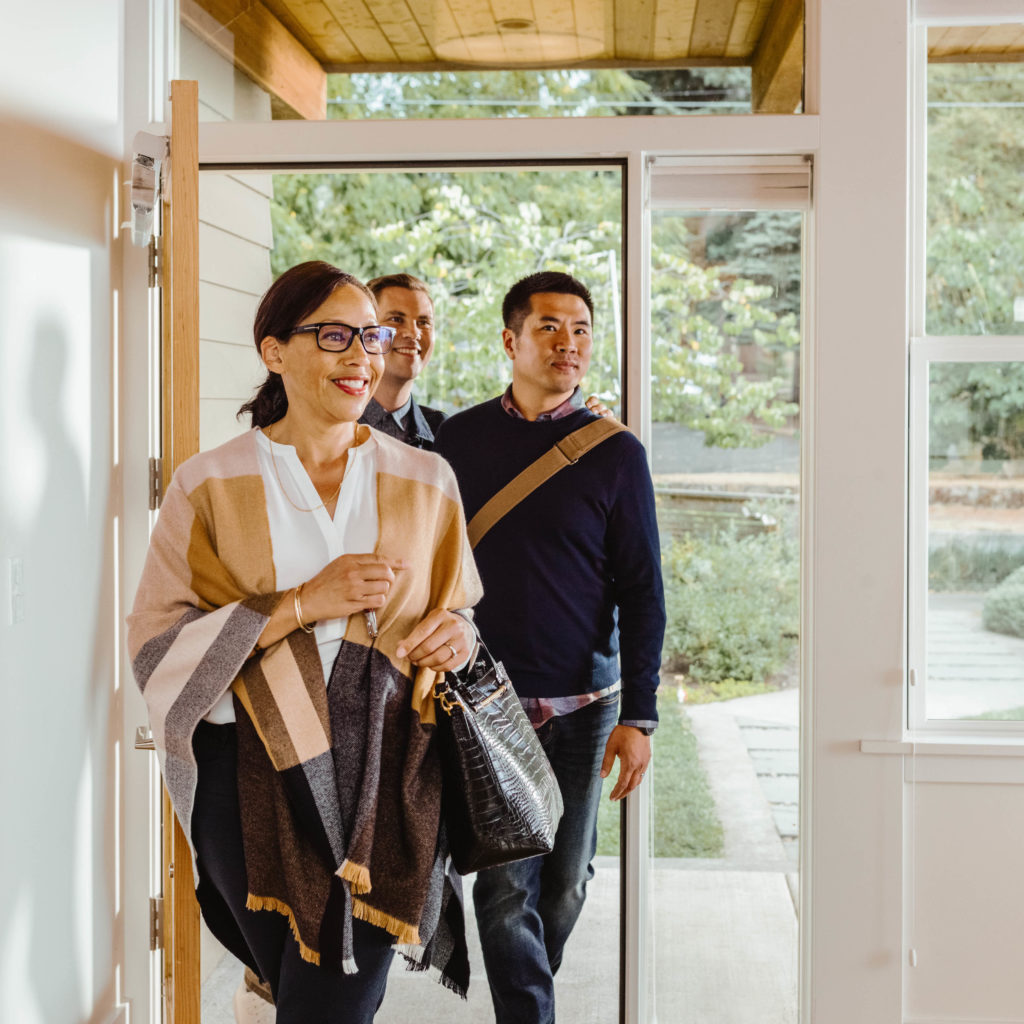 Now more than ever, customers are demanding an always-on, digital real estate experience. Agents that adapt to deliver on these expectations will usher in the industry's future.
A wave of change, driven by the dual forces of technology and evolving customer demands, is on the cusp of revolutionizing real estate. We live in an on-demand, digital world, and people expect everything to happen quickly, conveniently and on their timeline. Yet for many people  — no matter how skilled, dedicated and supportive their agent is — buying and selling a home is still a painful, complicated, and stressful process.
Real estate doesn't — and frankly, shouldn't — get a pass on meeting people's on-demand expectations.
COVID-19 has only accelerated the industry's overdue shift from offline to online. The pandemic starkly revealed just how much antiquated, fragmented and in-person processes still weigh down the real estate transaction and create excessive friction and frustration for customers. The industry adapted quickly by embracing technologies like 3D tours, virtual showings and online closing services to keep real estate moving safely. But these unexpected times have made it crystal clear that a more seamless, digital home transaction experience is necessary to keep people moving, and we ought to do everything in our power to make it a reality. This is the vision behind the industry's next evolution — Real Estate 2.0 — and the moment for creating it is now.
Real Estate's Revolution
At Zillow, we imagine a future in which people will check an app and see exactly where they are in the home buying or selling process (or both, if they're part of the 61% of sellers who are also trying to buy). Through the full-service, digital platform, a customer can get in touch with their agent, check their loan application, upload documents, and complete the title and escrow process with the touch of a button, at any point and with full control over the process from start to finish. It's a simple, seamless process.
Like any other paradigm-shifting innovation, it's hard to imagine a world where this completely digital experience is the norm. But if you could choose between this world and one with piles of documents awaiting wet signatures and 5:30 p.m. sprints to the title and escrow office, which would you choose? Right, I would too.   
An integrated, seamless real estate transaction experience will happen one way or another because people are demanding it. If nearly everything in our lives is this streamlined, why not real estate?
Evolving the Industry Together
Since Zillow launched in 2006, our mission has been to make buying and selling a home radically easier. In that time, we recreated what it meant to search and find a home by completely digitizing the first step of the home journey. Now, we realize there is more we can — and must — do to bring more value to our customers and reimagine the transaction experience.
Creating that future won't be possible without our partner agents. Collectively, Zillow Premier Agents have helped millions of customers that visited our platform unlock their life's next chapter. The value that agents and brokers bring to the industry, whether it's deep local knowledge of their clients' dream neighborhood or commitment to quality service and putting people first, is core to the Real Estate 2.0 vision in untold ways.
Our Shared Value
While real estate technologies will evolve, people embarking on major moves in their lives will still want the steadying guidance, deep knowledge and ability to close deals that real estate agents provide day in and day out. And Zillow will still want the insights from experts in the field, who know so well the dreams and frustrations of customers. We want to partner with the industry's best agents, who share with us the desire to alleviate common pain points people experience in the home journey. By teaming up to innovate fundamental, but necessary, changes to the transaction, together we can write the industry's future and create the seamless transaction experience people want today.
Zillow will continue to arm our partner agents with the best tools, technologies and data to better serve their clients. We'll experiment with new ways of partnering and invest in new technologies that make agents more productive, help them to delight clients, and ultimately help people move forward into their new homes. Moving quickly to add auto-generated floor plans with dimensions to our 3D Home tour app, particularly with the safety restrictions of COVID, perfectly reflects this commitment.
Building this full-service platform will take time and investment. But without question, if we walk in lock step, we will emerge from this revolution better together, having reimagined real estate to be a joyful customer experience.