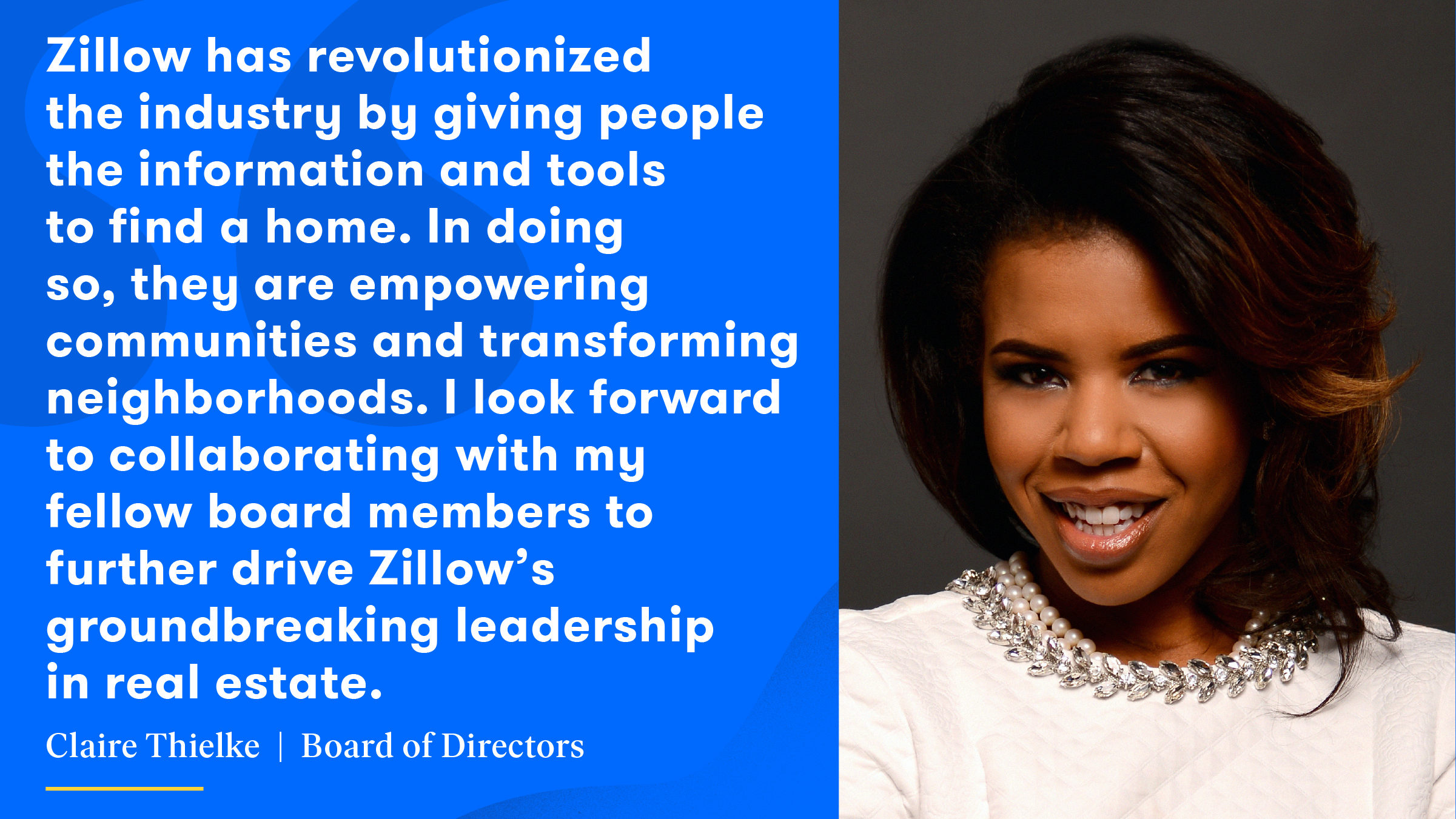 At Zillow, we work daily to bring to life our vision for the future of real estate: a seamless, end-to-end experience that empowers everyone with the right information, services and technology to move forward with speed, certainty and ease.
Guiding and governing Zillow through this time of incredible opportunity and innovation takes skill, inspiration and vision, which is why we are thrilled to announce today that Claire Cormier Thielke has joined our board of directors.
Thielke has an impressive track record in the international real estate industry, and brings a wealth of expertise and perspective to our board. Currently the managing director of Hines Asia Pacific, Thielke previously served as Chief Operating Officer Investment Management for Hines overseeing product development and fund operations for Hines' 39 investment vehicles across 24 geographies. She sits on a number of boards and has served as a strategic advisor to multiple investment firms and real estate companies.
Thielke shares her passion and vision for real estate as a member of Stanford University's adjunct faculty, where she lectures on the intersection of technology, institutional investment and real estate assets. She earned her undergraduate degree in Urban Planning and Design from Stanford University, graduating Phi Beta Kappa in 2.5 years as captain of the track and field team and Stanford Black Community Services Center (BCSC) Valedictorian. After completing her Masters in Construction Management from Stanford's Department of Civil and Environmental Engineering as the program's youngest graduate, Thielke continued on to earn her Degree of Engineer from Stanford's Civil Engineering Ph.D Department.
A former USA Track & Field athlete and avid alpinist, Thielke recently completed a marathon on Mount Everest! Her competitive drive, commitment to innovation and deep expertise will be incredible assets to Zillow and our board as we work together to reimagine the future of real estate.