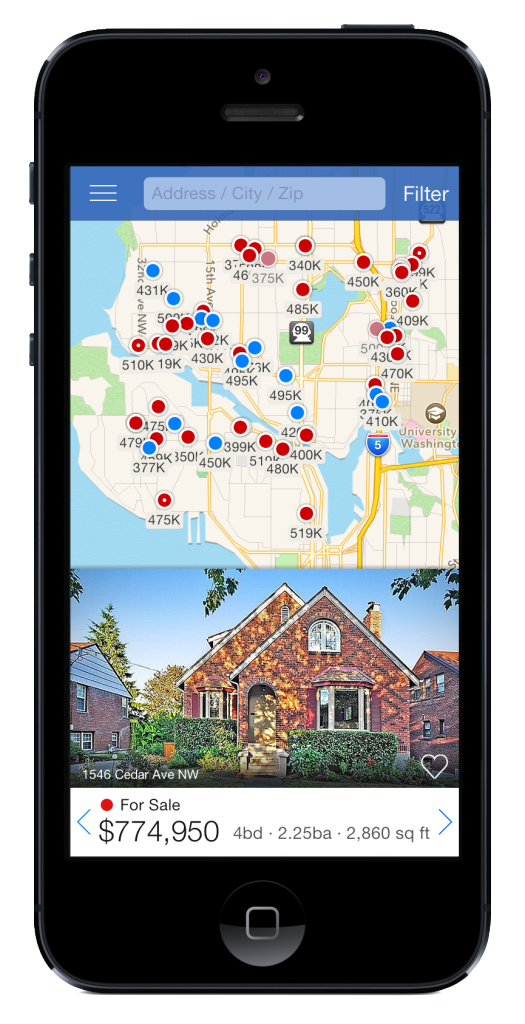 Today, we're excited to give you an advanced look at the new iOS 7-enhanced Zillow Real Estate apps for iPhone and iPad. Highlighted during Apple's press event earlier today, this update re-imagines home shopping with the Zillow app and, by taking advantage of the new OS design and features, brings essential property information to the forefront such as photos and basic home facts. The simple and unobtrusive design will allow home shoppers to decide instantly whether they want to learn more about a home or move on to the next one.
Exactly what changes will you see in the new Zillow apps? New features include a restructured, photo-driven search experience, reformatted search results list and completely redesigned listing detail pages with large photos and interactive components.
As announced at today's event, the new iOS 7 software, along with Zillow's new apps, will be available to download for free from the App Store on iPhone, iPad and iPod Touch on Sept. 18. We will post more details and a video next week, or download the Zillow app today and you'll be alerted to update it as soon as the new app becomes available.
Email press@zillow.com with any questions.