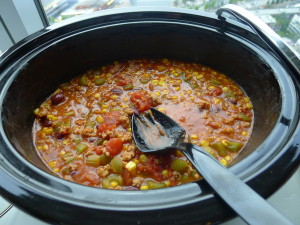 A chili cook-off in June? That's right. While most of the U.S. is slogging through waves of heat and humidity, Seattle is still a tad cool, trying hard to break through the 70s, thus providing the perfect backdrop to Zillow's First Chili Cook-Off, sponsored by the Zillow Mortgage Marketplace team.
Nineteen eager Zillowites entered the cook-off, coming to work equipped not only with their laptops, but crock-pots, too. For a few hours on Wednesday afternoon, the kitchen space at Zillow's corporate offices in downtown Seattle was transformed into a chili parlor — lined with 19 bubbling pots of delectable chili for every taste imaginable.
Texas-style chili, Cincinnati-style and more. Chili with beans, chili without; chili for meat lovers and chili for vegetarians. Chili laced with sugar, chocolate, cinnamon and many with a crazy amount of chili pepper hotness. It was beautiful, and all of it was helped down with pints of micro brews from a keg of Roger's Pilsner courtesy of Georgetown Brewing Co.
After an hour to taste the offerings, text-message polling took place in real time. First-place honors ended in a tie, shared by sales account manager Michelle Miles and customer support manager Rachel Rosen, who each won tickets to an upcoming Seattle Mariners game. Rachel's winning recipe was "Chile Verde con Cerdo" (Green chili with pork), and Michelle entered a concoction of "Beef, black beans, roasted corn, chocolate, cinnamon, fountain of youth water & fairy dust."
Second place went to the team of accounting specialist Michelle Ichiyama and staff accountant Cate Tran, who will share a $100 dinner certificate to a Tom Douglas restaurant. Their entry is described as "Texas-style smoked beef brisket chili (ALL MEAT and NO BEANS!!)."
Third place went to senior consultant Darren Berg, and his vat of chili was made with "Sweet Italian sausage, assorted sweet peppers, Serrano and Jalapeno peppers, sweet Walla Walla onions, kidney beans, various seasonings, Young's Double Chocolate Stout Beer, Portland Pepper Company's Fresanero Pepper Sauce and love!"
Here's the chili scene:

Michelle Miles (left) and Rachel Rosen show off their first-place prize: Seats to a Seattle Mariners game.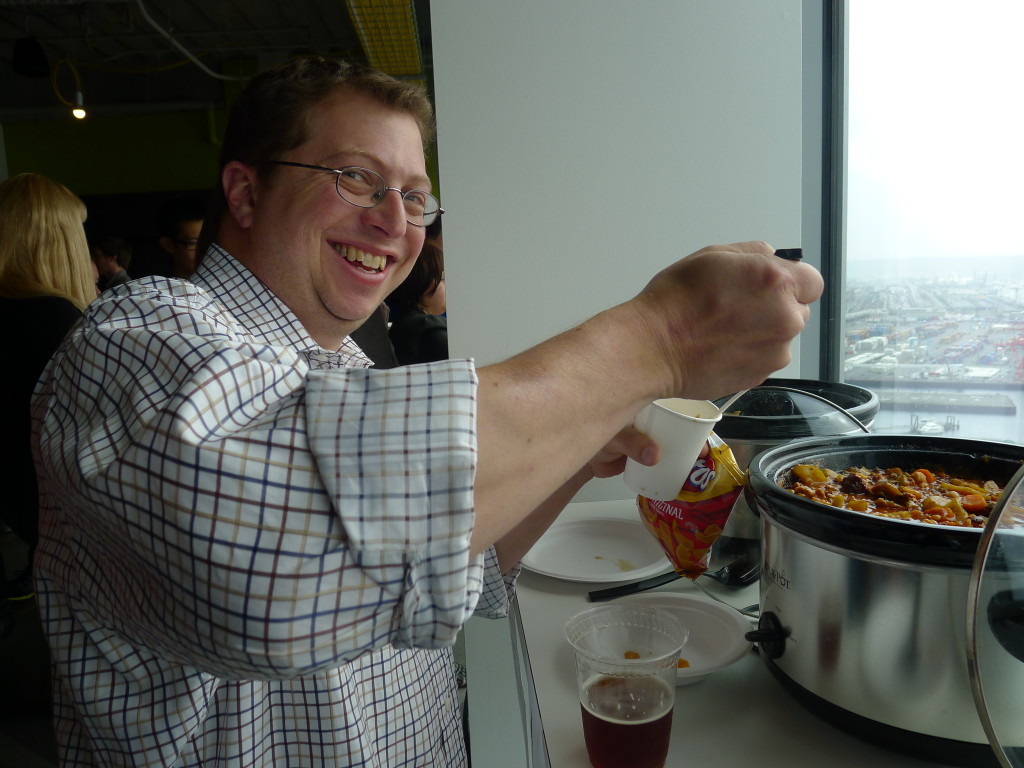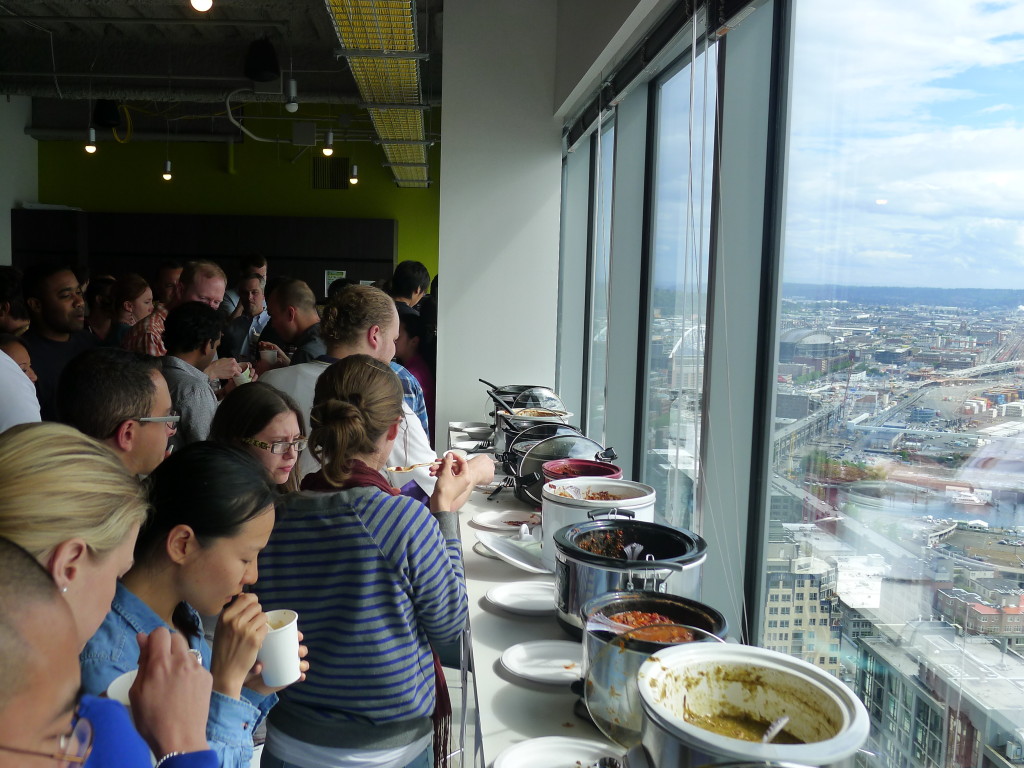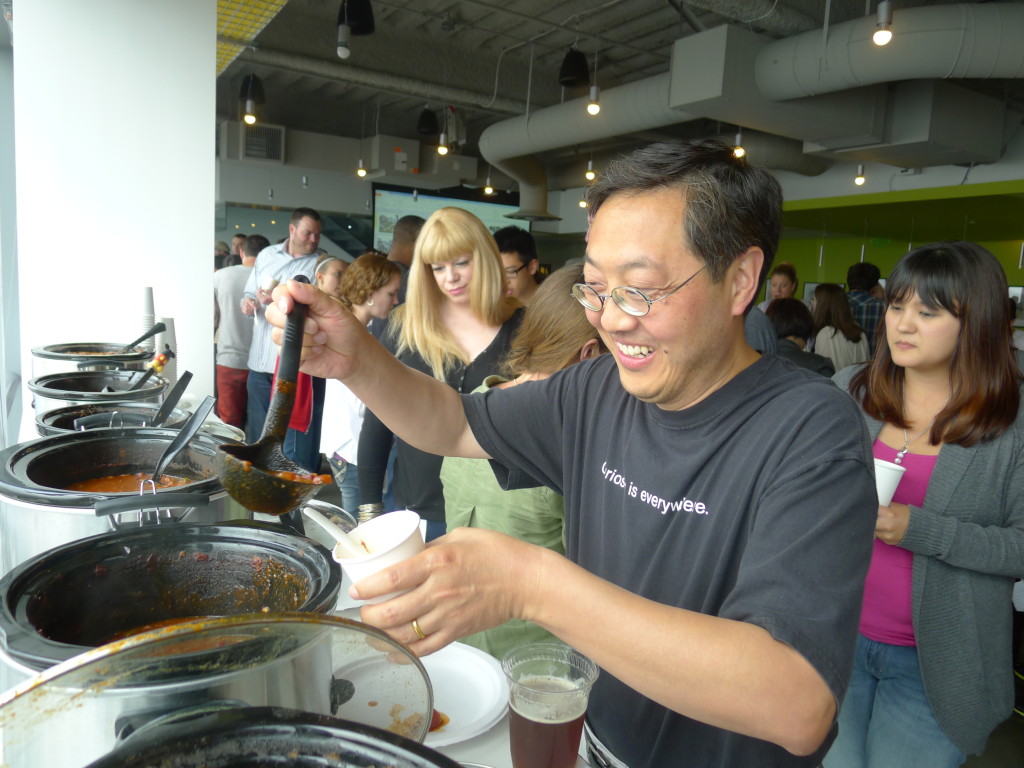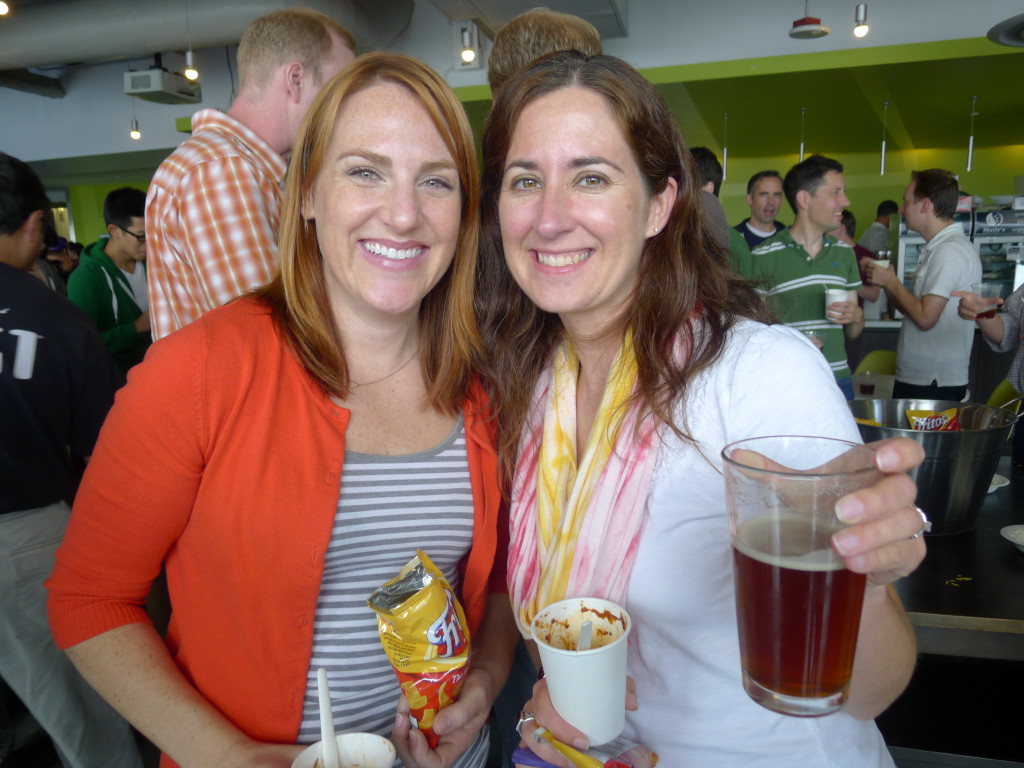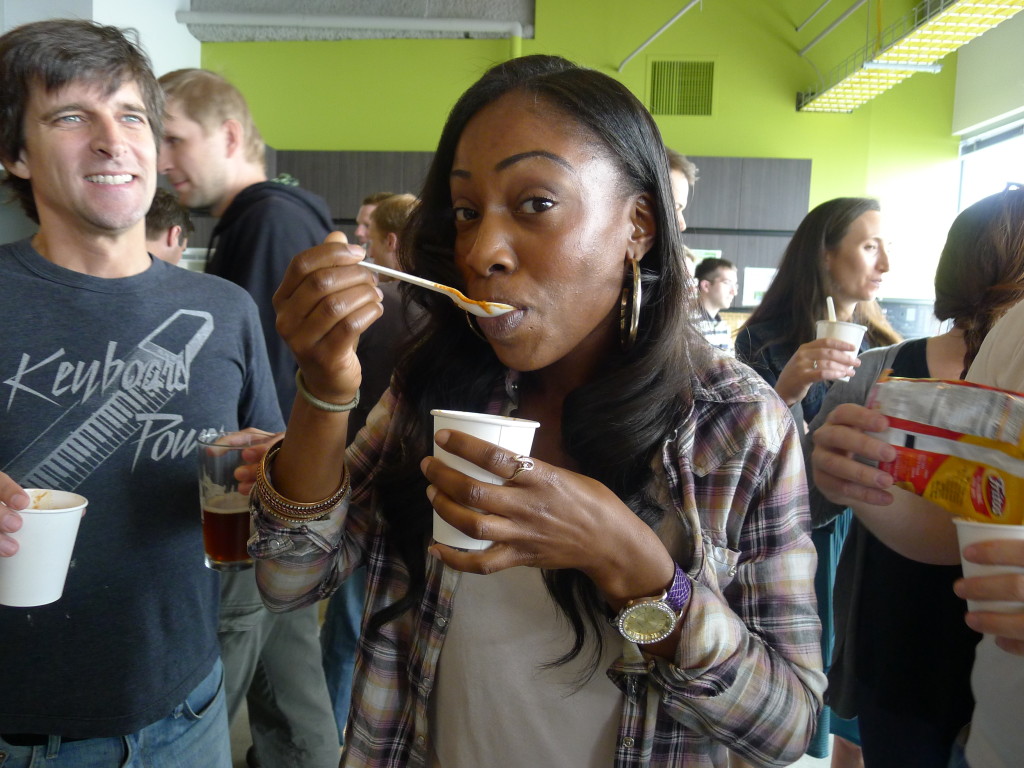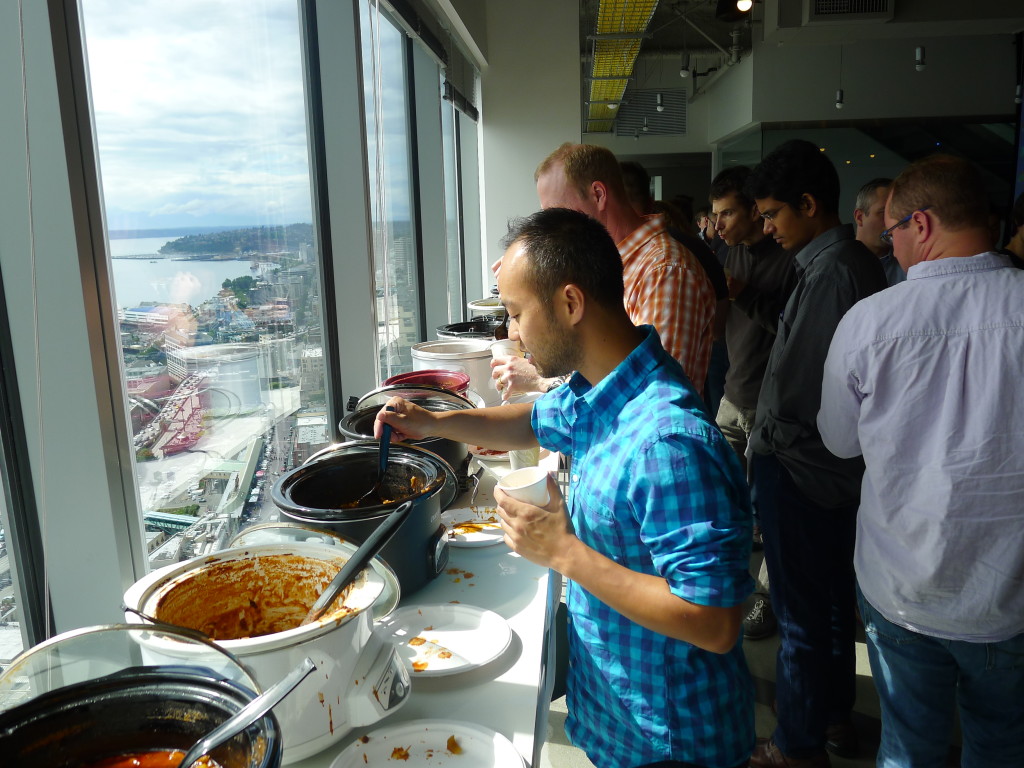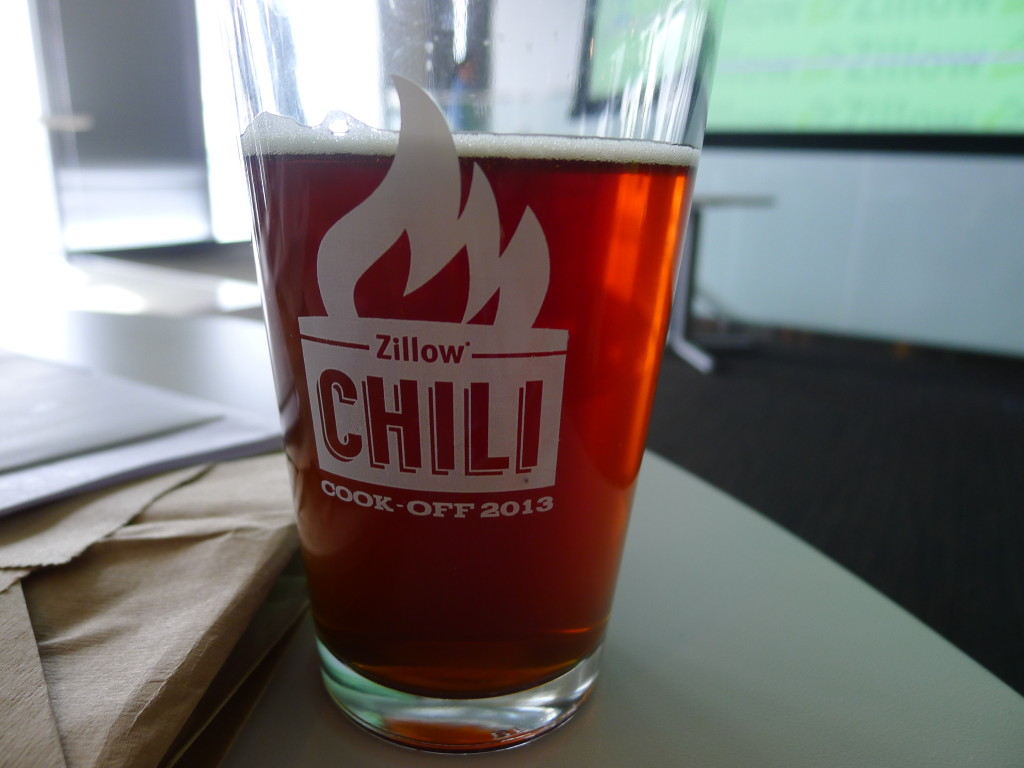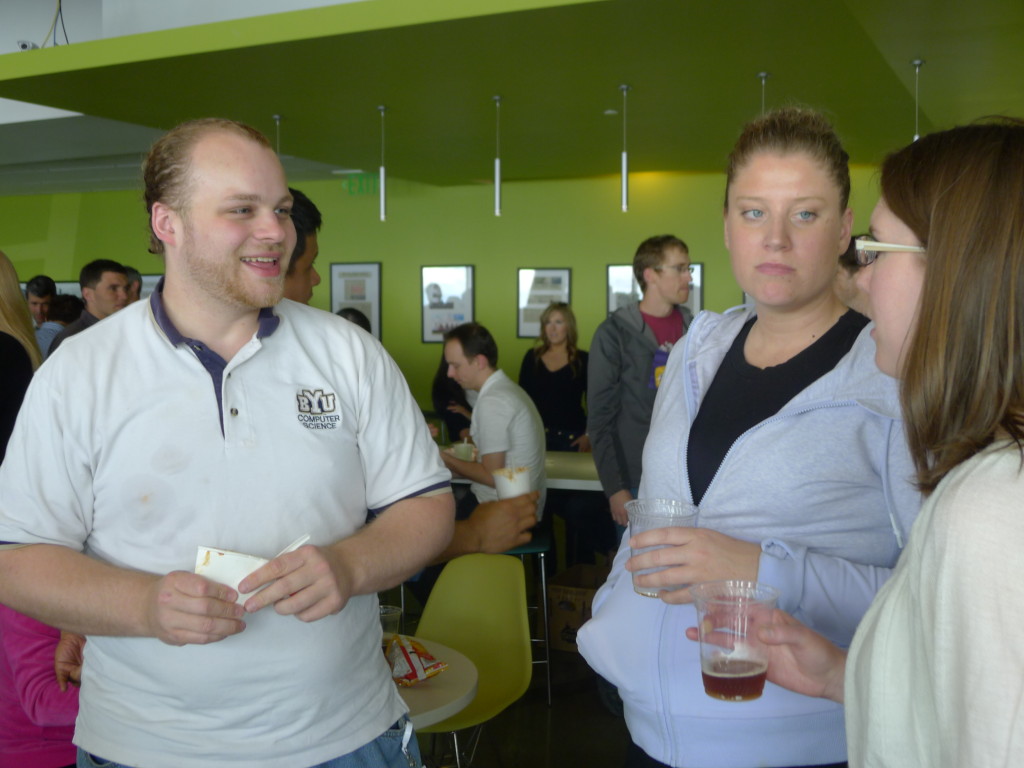 Do you like what you see? Want to be part of an innovative and fun culture? Zillow has openings! Check out Zillow's jobs page.
Photos: Adam Cohn