Selling a home is one of life's most stressful life experiences, according to Zillow research[1]. And for the nearly two-thirds of sellers who are trying to buy a home at the same time[2], timing the two transactions is an extra challenge. Starting today, sellers in Greater Cincinnati can reduce that stress and gain more control by selling their homes through Zillow Offers, on a timeline that works for them.
Zillow is the first company to help Cincinnati sellers avoid common hassles of selling traditionally. Eligible homeowners can get a free, no-obligation cash offer by entering their address on Zillow (or in the Zillow mobile app) and answering a few questions about their homes. If they decide to continue, the seller can choose their own close date, anywhere from seven days to 90 days out. Once Zillow Offers buys the home, the company makes all necessary home repairs, and then lists the home for resale.
Cincinnati Part of National Zillow Offers Expansion
Cincinnati is the 24th market where Zillow Offers is available to home sellers and buyers.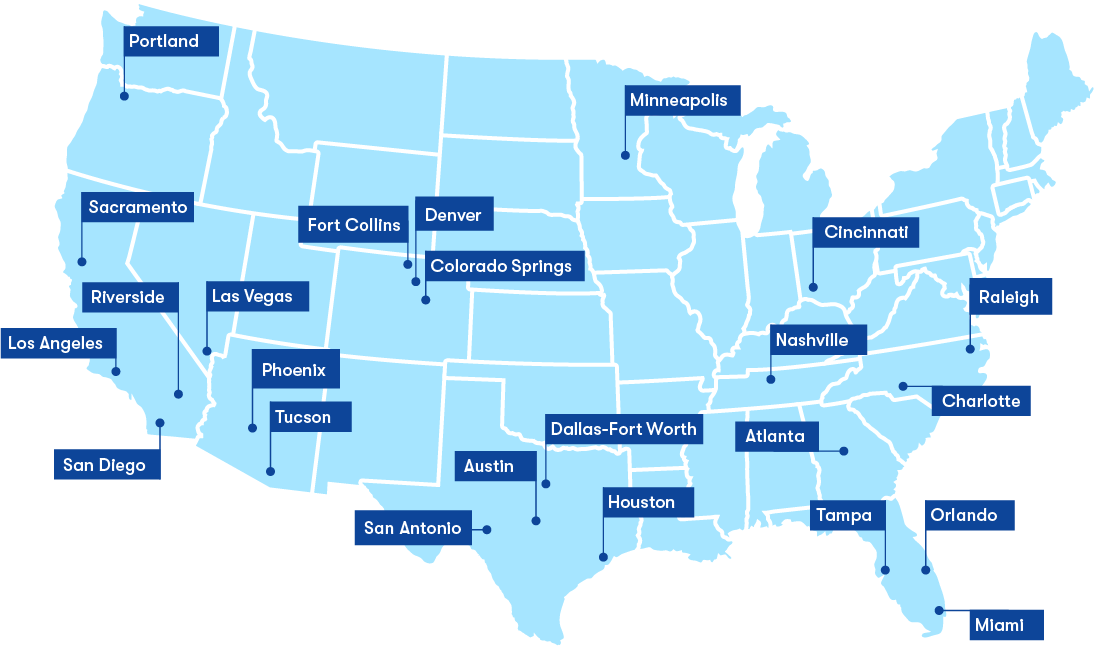 For sellers like the Rubios in Houston, selling through Zillow Offers meant they were able to close on their new home and their old house on the same day. "I would say to anyone thinking about selling their home to Zillow to look into it," said Shannon Rubio. "It was just the absolute best thing for us," she said.
A Cincinnati-based real estate broker will represent Zillow in each transaction. If a seller requests a Zillow Offer but decides to sell traditionally, Zillow can connect them with a local agent to help them through the process. Local real estate agents can also request a Zillow Offer on behalf of sellers they represent.
Cincinnati Employment Grows with Zillow
With this launch, Zillow is expanding its local presence as an employer, with around a dozen new positions and plans to hire more in the future as Zillow Offers grows. There are 160 employees currently based in Zillow's Cincinnati office. Most work for dotloop, a real estate transaction management software system owned by Zillow for agents, brokers and teams.
To learn more, visit the Zillow Offers Cincinnati information page.

---
[1] http://zillow.mediaroom.com/2019-06-24-More-than-a-Third-of-Americans-Cry-While-Selling-Their-Home
[2] https://www.zillow.com/report/2019/selling-a-home-in-america/home-seller-overview-key-facts-figures/
---