Brian Jasiak, a program manager from Boston, recently bought a single family home working with senior loan officer Bryan Brown of Guaranteed Rate. He left a rave review on his lender's Zillow profile saying:
"Bryan Brown closed the loan on my first home purchase. I had always heard that the mortgage process was very difficult and strenuous, but I didn't have that experience with Bryan leading the process. He worked very hard for me on all aspects of the loan, from required documentation to coordinating with the mortgage insurance company and underwriter. From beginning to end, he did a terrific job keeping me informed of exactly where things stood. He even sent us a congratulatory gift basket after we closed, which sums up the type of service you can expect from Bryan and his team. I will highly recommend Bryan to anyone I know who is looking to secure a loan."
By reviewing his lender on Zillow, Brian was automatically entered into Zillow's Lender Review iPad Sweepstakes, and he was recently selected as the winner of a 16 GB Wi-Fi Apple iPad Air 2.
If you'd like to share your experience with a lender and be entered for a chance to win an iPad Air 2, submit a review for a lender in Zillow's Directory.
Here's how:
1. Hover over the "Agents" tab and click on the "Mortgage lenders" section.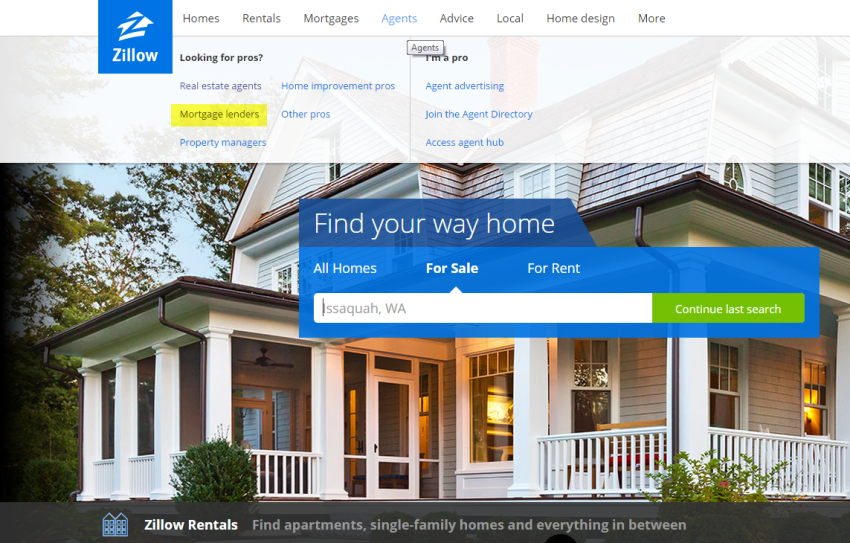 2. In the Keyword box type in the lender's first and last name or company name.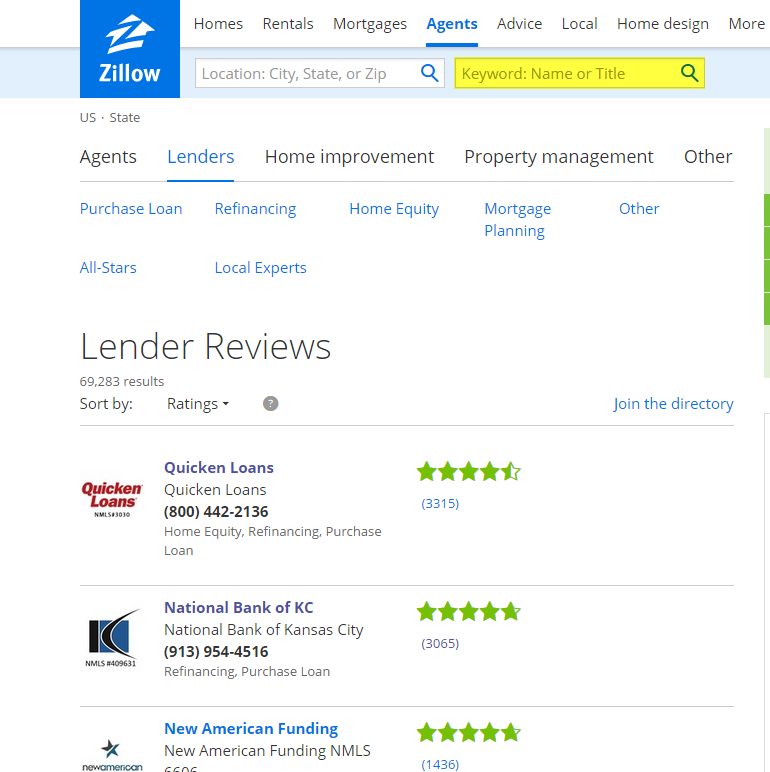 3. When you find the profile for the lender you worked with, click on the profile and click "Write review."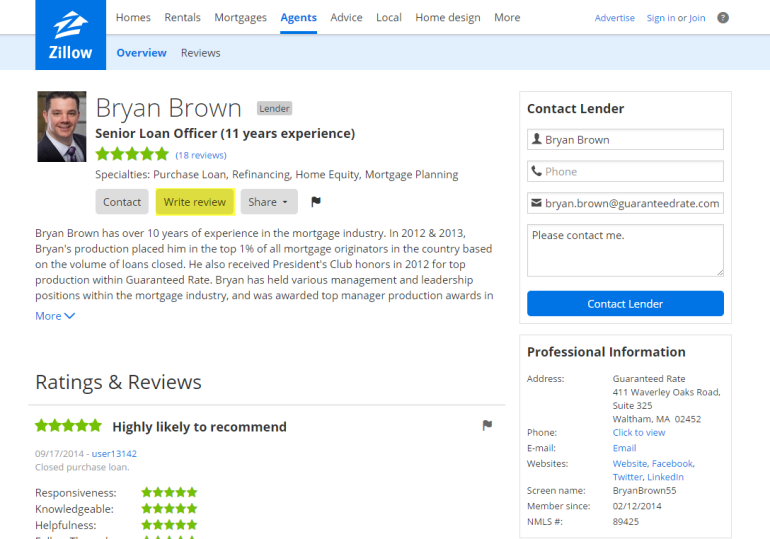 4. Fill out the lender review form and press "Submit Review."
That's it! Once your entry is reviewed and published, you will be entered to win an iPad Air. We are currently accepting entries for our next iPad sweepstakes winner, so don't wait. Submit a review of your lender today!
The full rules of the contest can be found here.