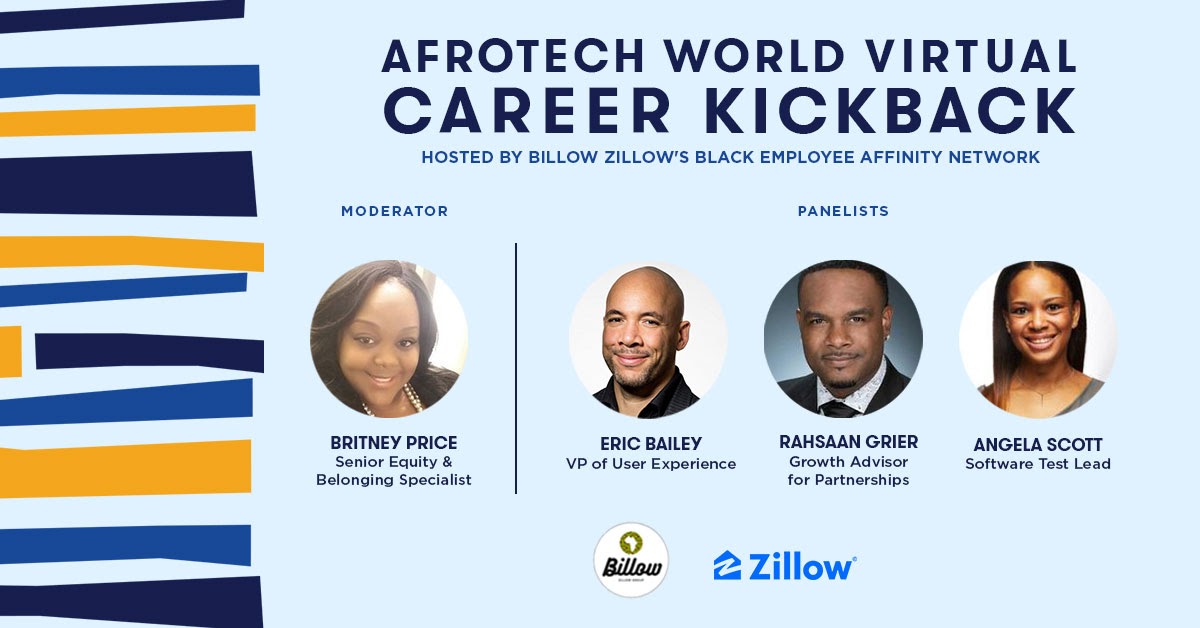 Pushing boundaries, mentorship and building a strong tech community were topics that recently took center stage at AfroTech World, one of the largest multicultural tech conferences in the country. Among those who gathered for four days of skill-building and networking were members of the Billow, Zillow's Black Employee Affinity Network.
"Being a Black hiring manager, I feel it's my responsibility to bring my network to bear on sourcing talent," says Eric Bailey, Zillow's Vice President of UX Design. "One advantage of having diversity on your team is that they not only bring a unique perspective; they also bring a unique network of people. They're connected with folks that we might not usually see.
"Hiring can perpetuate a systemic imbalance in the workforce, because we hire from the same networks. The fact that I now can bring in another network is huge, and I really try to leverage that network as much as possible to make a change in my work."
Bailey's comments were part of a "Virtual Career Kickback," a networking mixer that included a panel discussion moderated by Britney Price, Zillow's Senior Equity & Belonging Specialist. Also onstage: Angela Scott, Software Test Lead, who emphasized the value of creating a strong community. "It takes all of us to make this work," she says. "We celebrate our wins together, and no one makes you feel bad for making a mistake."
More than 50 percent of Zillow's 5,300+ employees belong to one or more of the company's nine affinity networks, employee-led groups that support underrepresented communities, from LGBTQ+, Indigenous People, people of African ancestry, and more. The groups are open to anyone who wants to join, regardless of identity. They provide forums to share experiences and resources, help expand recruiting and raise awareness of issues that are unique to their community.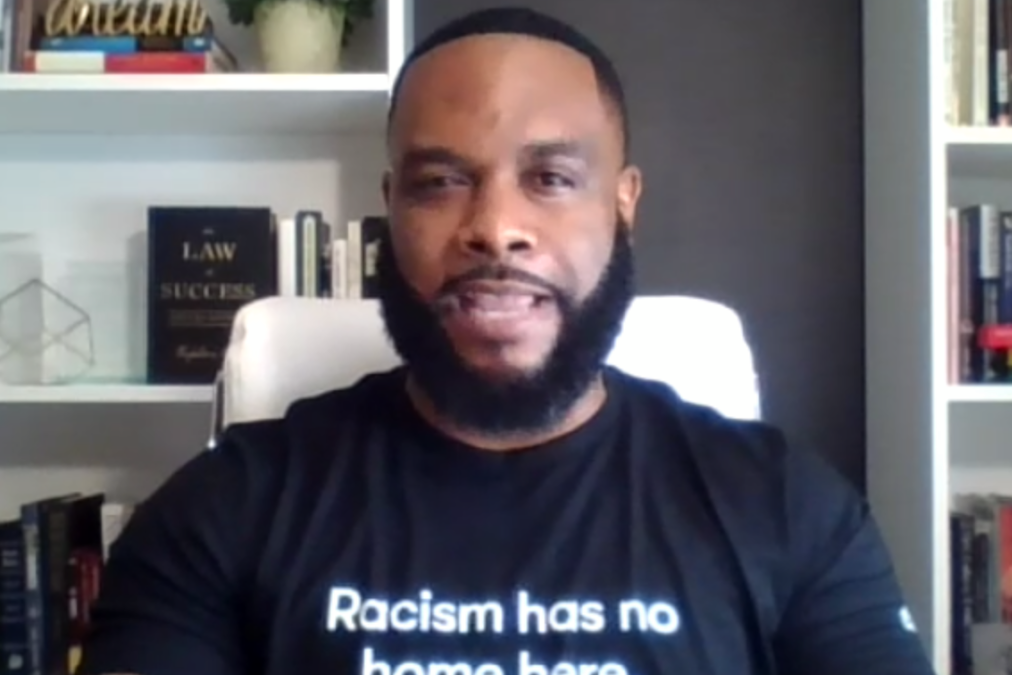 "You are the captain of your own ship here at Zillow"
Rahsaan Grier, Panelist and Zillow Growth Advisor
"Belonging means you're accepted as an equal, and that doesn't mean we're equal in skillset or equal in mindset," says Scott. "It just means that we're all here for a reason, which is the betterment of this company and to strive towards those goals.
"It's that idea of belonging — in addition to giving you the tools and support you need to do your job well, excel and move to the next level," says Scott. She cites Zillow's many available training options for employees, including Insights training, which she believes makes for stronger teams.
For Rahsaan Grier, personal accountability is key, as is going above and beyond your role in order to craft your ideal career trajectory. "It takes the responsibility off someone else and puts you in the driver seat," said Grier, who is a growth advisor for partnerships. "You are the captain of your own ship here at Zillow."
The Zillow-hosted "Kickback" also included a mixology class with sommelier Andra Johnson, the brains behind Washington DC's Black Restaurant Week, and a "new school vs. old school" DJ battle to close out the evening.
Join our community! Connect with our panelists on LinkedIn, sign up for updates from our talent community, and check out current job openings at Zillow.
Related: How employees find support and take action within Zillow's affinity networks.