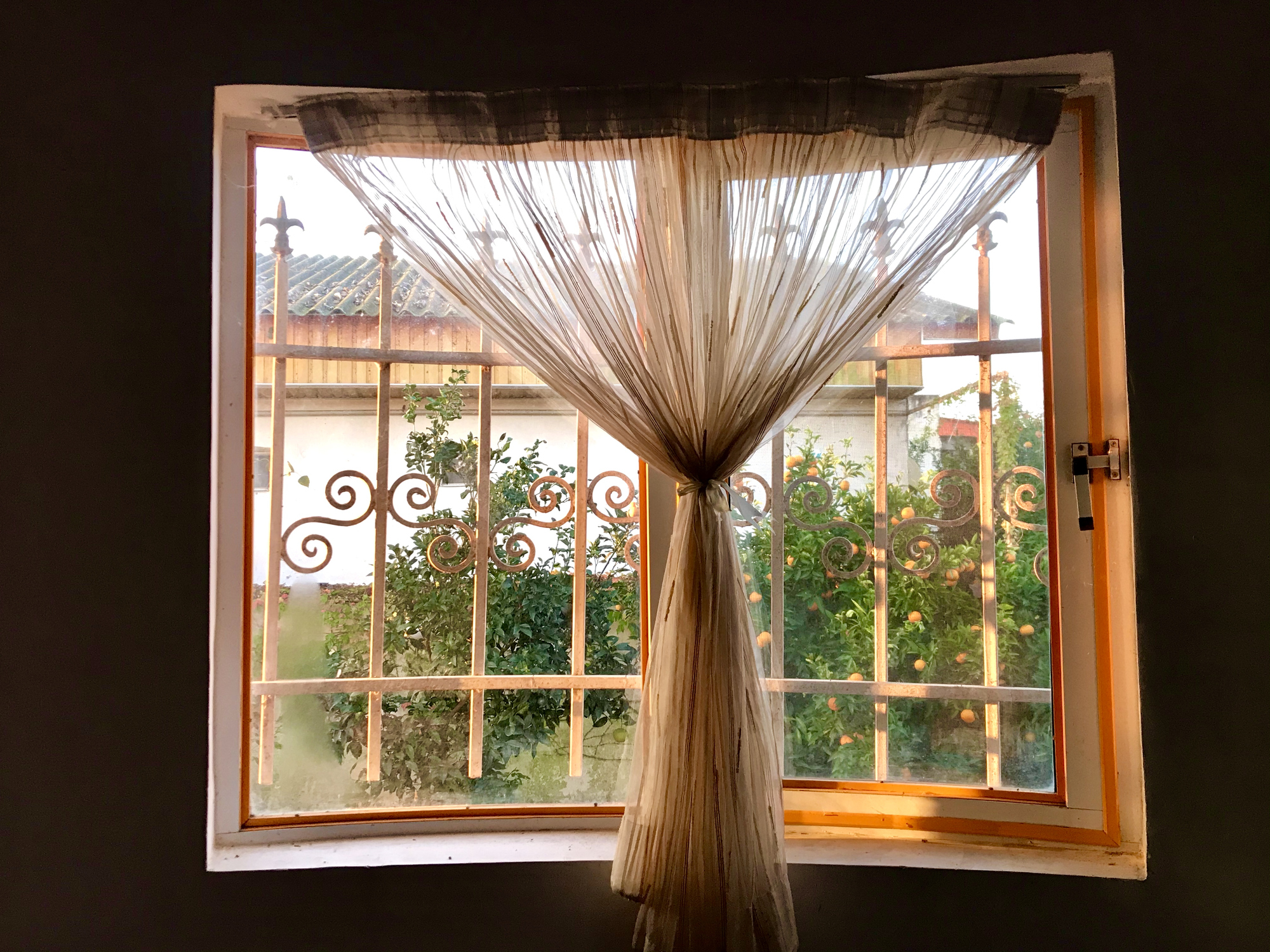 Robin Richards doesn't think of herself as a fighter. More so, she sees herself as a person who stands on her convictions. "If something's not right, I'm not going to back down," says the Far Hills, New Jersey renter. So when her landlord denied her HUD "Section 8" Housing Choice voucher as part of her rent payment, she sought help from local social service workers, who connected her to the New Jersey Division on Civil Rights (DCR).
Richards' case reflects a persistent problem nationwide: landlords who violate anti-discrimination laws by rejecting tenants with vouchers. Last year, New Jersey's DCR initiated a large scale enforcement effort after finding more than 100 advertisements that violated the state's Law Against Discrimination (LAD). The efforts are part of a comprehensive initiative dubbed "Project HOME" (Housing Opportunity Made Equal) to combat housing discrimination against renters who seek to pay rent with federal, state or local rental assistance, including vouchers and New Jersey's COVID-19 Emergency Rental Assistance Program.
"When a person who is able to get a housing voucher is turned away by a landlord … who thinks they can 'choose' not to participate in the program, it can lead to homelessness" said DCR Director Rachel Wainer Apter in a press release announcing the initiative. She said source of income discrimination has been illegal in New Jersey for 20 years, but her agency's investigation found the law was "regularly flouted."
---
Related: Renters searching on Zillow will now see whether a home is in a jurisdiction that offers legal protection from source-of-income discrimination.
---
From voucher relief to voucher despair
Richards is 54 years old, and had a nearly 30-year career as a nanny, helping raise more than two dozen children, including four sets of twins. "It's an experience, having 16 month old twins and a newborn to take care of," she says. "36 diapers a day."
She worked 36 to 40 hours a week, but struggled to find an apartment of her own after leaving a relationship. Relief came when she found a "moderate income" rental on the second floor of a property in Far Hills, roughly an hour-long train ride west of Newark.
But then came medical troubles, a bad back and a hospitalization for major depressive disorder. In the spring of 2018, Richards was no longer able to work; "It was too hard to carry babies around." She applied for, and eventually received, Social Security Disability Insurance. In December 2019, she was able to get a Section 8 voucher to help her pay the rent. "I was so lucky," she says. The voucher "was a huge relief."
Vouchers allow renters like Richards to find and pay for housing in the neighborhood of their choice, putting them closer to transportation and government services, critical for Richards who receives ongoing treatment for her depression at a local health clinic. With vouchers, a local public housing agency pays a portion of the rent directly to the landlord and the renter pays the difference.
But Richards' relief turned to despair when her landlord told her he didn't accept vouchers because his property was already designated as affordable. By that time, Richards had run out of savings. She looked for other apartments, but because of poor credit due to outstanding medical bills, she couldn't find a new place. "It did not help with the depression, I can tell you that. I wanted to shut down, but I couldn't."
Richards then got in touch with DCR. After accepting a verified complaint, the DCR investigator spoke to the landlord and property manager and the landlord agreed to accept Richards' voucher. Richards continues to reside in her apartment.
Landlords and the law
DCR director Wainer Apter said that Project HOME, meant to prevent situations like Richards', "should send a message to all housing providers that a landlord's desire to avoid the 'paperwork' or required inspections associated with a public subsidy is not an excuse for such discrimination."
Richards says ignorance isn't an excuse either. "As a nanny, I had to know first aid and infant CPR as part of my job, so don't landlords need to educate themselves on basic housing regulations?"
Nationally, according to the National Poverty & Race Research Action Council (PRAAC), 18 states, including New Jersey, and over 90 local governments have laws that ban landlords from rejecting tenants based on the source of their income. PRRAC estimates as of 2019 that about half of voucher families live in places that have rules against voucher discrimination.
Zillow adds legal protections to listings
Renters searching on Zillow can now see whether a home is in a city, county or state that offers legal protection from source-of-income discrimination. This new data-powered resource now appears within our Local Legal Protections feature on all rental listings.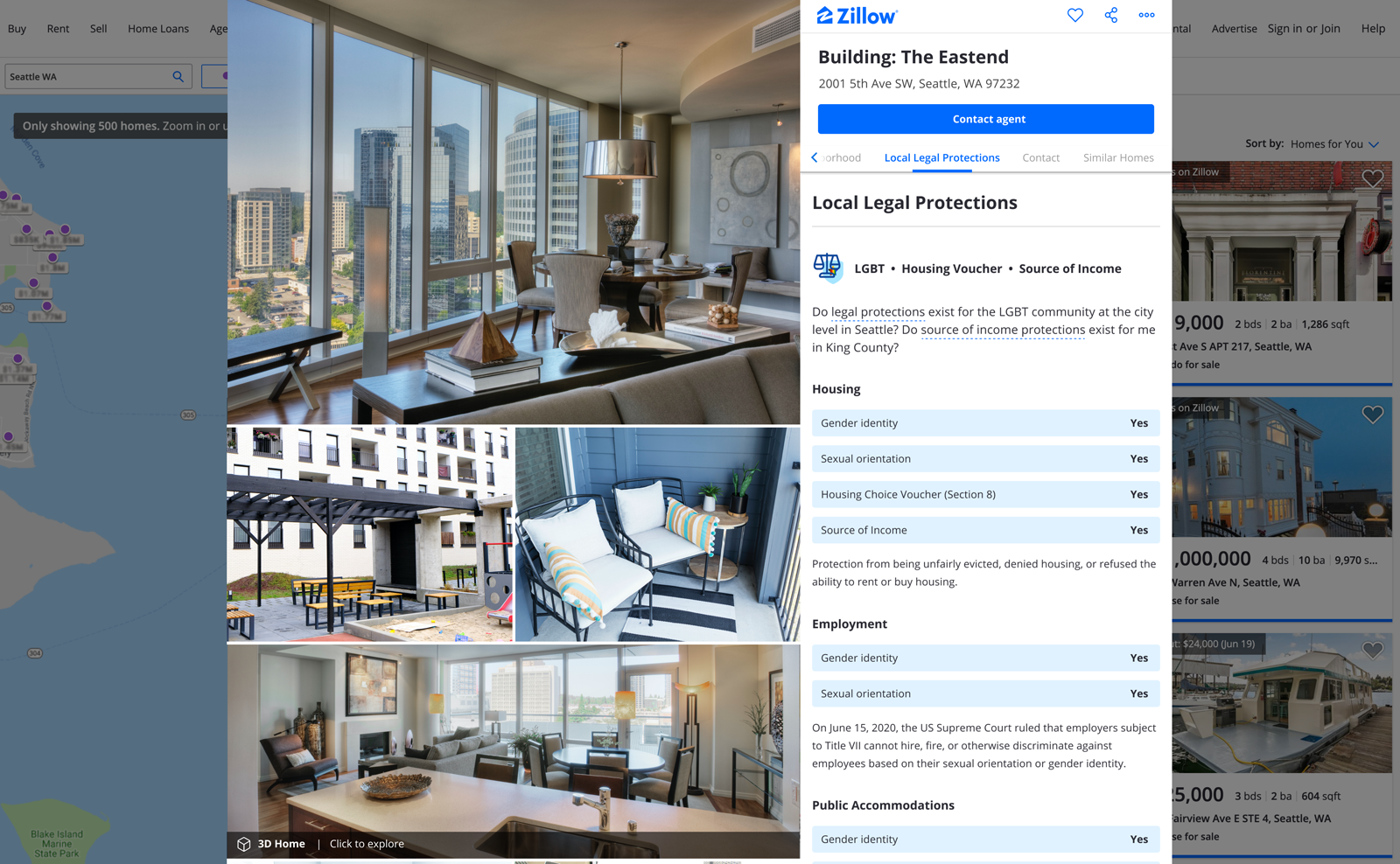 As part of the New Jersey "Project HOME" initiative, Zillow has been working with DCR to update its content-filtering terms to more comprehensively detect and remove unlawful advertisements submitted by landlords and property managers that use discriminatory language.
Zillow also publishes a comprehensive fair housing guide for landlords, and asks property managers who use Zillow services to adhere to the company's Respectful Renting Pledge. And landlords who screen tenants with Zillow Rental Manager get information on state specific fair housing laws where available. Working with DCR, Zillow has made changes to all of these documents to ensure they provide correct, comprehensive information about New Jersey's fair housing laws.
Advice for renters
Richard's advice to renters with vouchers in New Jersey: "If a landlord says they don't accept Section 8, they are either trying to pull one over on you, or they don't know the regulations." Contact DCR. "With my depression, I depend heavily on others. I won the lottery getting a voucher, but I also kind of won the lottery in finding people who really helped me."
Anyone in New Jersey who believes they have been the victim of housing discrimination may file a complaint with DCR at www.bias.njcivilrights.gov or by calling the statewide housing hotline, 1-866-405-3050.
Related:
Infographic: Housing Choice Vouchers 101
How real estate agents can address systemic racism in housing