Ted Montague recently refinanced his house by shopping for Home Affordable Refinance Program (HARP) quotes on Zillow Mortgage Marketplace. "For finding lenders it could not have been easier to use the site," Ted said. "All I did was put in some info, and I got a ton of lenders that matched what I was looking for."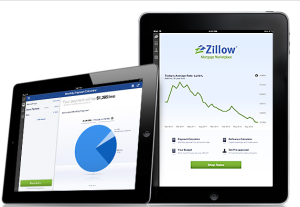 He contacted lender Robert Leo because he was the "best reviewed lender with the best rate for me." Zillow Mortgage Marketplace is currently the only place where you can shop for live, custom HARP quotes.
Ted had been thinking about refinancing for a while but "actually going through the process of calling lenders or visiting local lenders was just something we never got around to." On a whim, Ted decided to "put some info in Zillow and see what I got back and went from there. I liked that contacting the lender through Zillow included the search info with the rate and amount I was quoted, so they knew exactly what I was looking for and expected."
In early May, Ted decided to leave a review for his lender. Zillow now has more than 36,000 lender reviews on our site. Ted gave an enthusiastic review of his lender saying:
"Just closed on a HARP refi last week after working with Rob. He was great through the entire process. Always was willing to answer my many questions, and helped us through the process. The entire thing was painless, and we saved a lot! I would definitely recommend Rob to anyone looking for a refi."
By leaving a review for his lender on Zillow, Ted was automatically entered into our Lender Review iPad Sweepstakes. Ted was recently selected as the winner of a 16 GB Wi-Fi Retina Display Apple iPad. When Ted got the great news, he exclaimed "Wow, I can't believe I won!  We just had our first baby … This iPad will definitely come in handy with her!"
Ted will now be able to use the Zillow Mortgage Marketplace App for iPad, which is a great tool if he ever chooses to refinance again in the future. The iPad app includes a refinance calculator and the ability to shop for real-time refinance quotes, plus so much more.
If you'd like to share your experience with your lender and get a chance to win an iPad, submit a review for a lender in Zillow's Directory.
Here's how:
1. Hover over the "Find a Pro" tab and scroll down to "Review an Agent, Lender or Pro."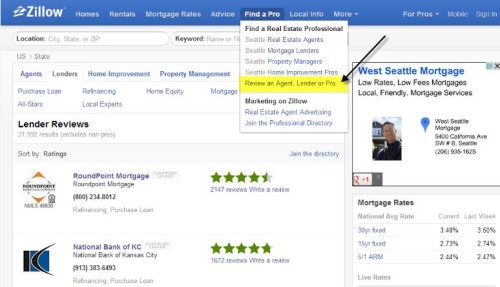 2. Make sure to select the tab "Lenders." In the Keyword box type in the lender's first and last name or company name.
3. When you find the profile for the lender you worked with, click on the hyperlink "Write a review."
4. Fill out the lender review form and press submit.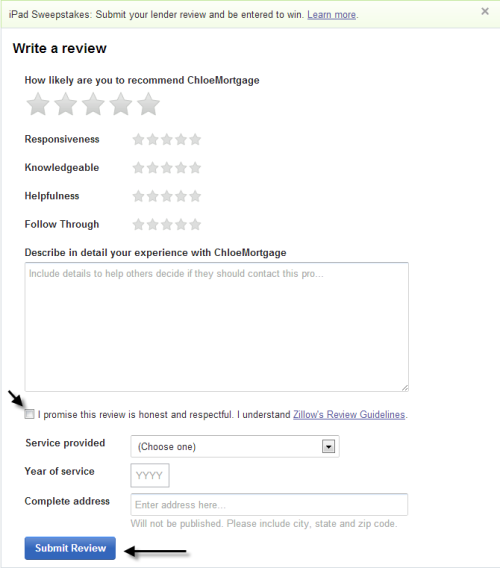 That's it! Once your review is reviewed by our team of moderators and published you will be entered to win an iPad.
We are currently accepting entries for our next iPad sweepstakes winner, so don't wait. Submit a review of your lender today!
The full rules of the contest can be found here.