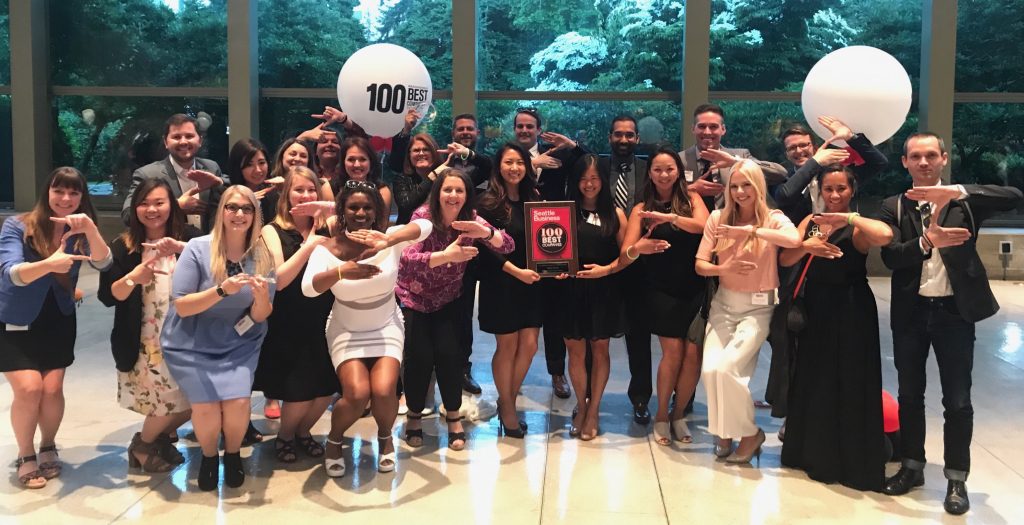 This week, Zillow Group ranked third in Seattle Business Magazine's annual list of the best companies to work for in Washington State. We are honored to be named among the top three large companies on this list for the fourth consecutive year, especially because this award is based on employee feedback.
At Zillow Group, our people are the top reason employees love working here. We listen to, debate with, encourage and support one another while tackling complex challenges and exploring uncharted territory. Innovation excites us, and even when our endeavors are not successful, we forge ahead and continue to try new things. It's part of our culture.
Our Seattle headquarters is home to over 1,300 Zillow Group employees who innovate on product, sales, marketing and shared services teams. With amazing views of Puget Sound and unique benefits such as in-office meditation, our Seattle employees are continuously inspired to work toward our mission: Build the largest, most trusted and vibrant home-related marketplace in the world.
Feel inspired? We're always looking for new teammates. Check out our open positions in Seattle!