We know New York City has a real estate market that marches to the beat of its own drum. Spaces are small, penthouses are in the sky and prices are record-breaking — to name a few Big Apple nuances. That's why we leave all things NYC real estate to our expert friends at StreetEasy.
Something else of special importance to the city that never sleeps: floor plans. In New York, the layout of an apartment can make or break the decision to sign on the dotted line. The distance between the front door and bedroom, or whether that office is actually just a glorified closet, really matters.
Today, StreetEasy is taking the traditional 2-D floor plans to the next level and launching a new 3-D floor plan feature on select for-sale listings.
StreetEasy teamed up with the 3-D tech experts at Floored to develop exclusive, cutting-edge software that uses the 2-D floor plans already on StreetEasy to create an accurate 3-D model of a property in as little as 24 hours. No special camera or on-site visits from brokers and cameramen are required to generate these floor plans. These interactive floor plans give users a 360-degree perspective of the layout, and let viewers shift the floor plan angle using a mouse or touch screen.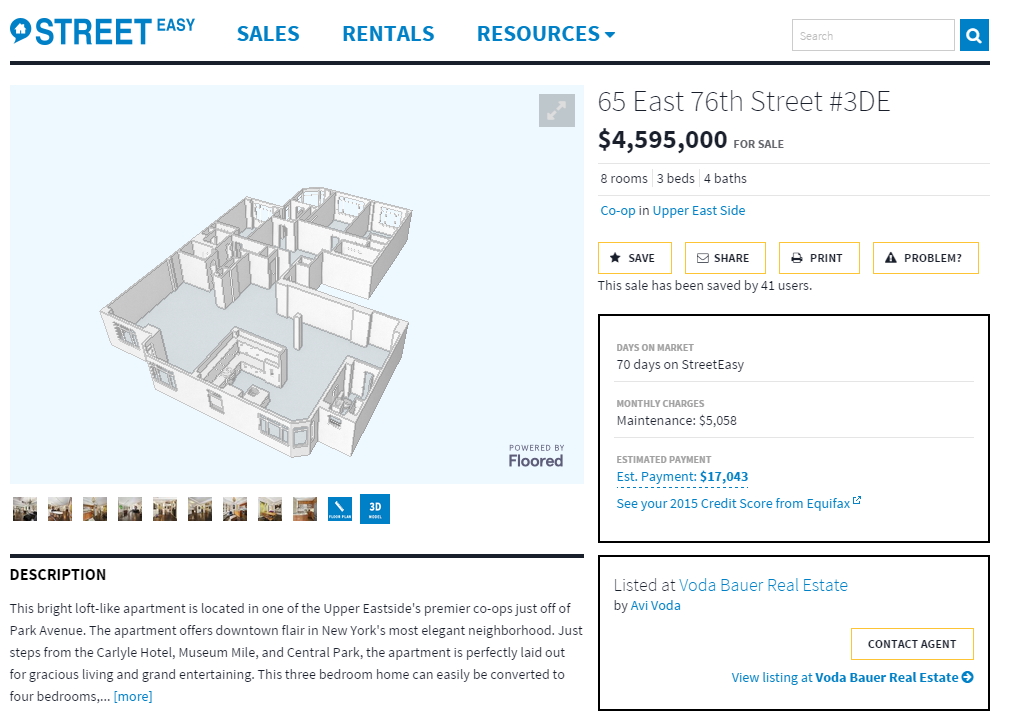 Ready to envision yourself in a NYC apartment – before hitting the streets? Check out some of StreetEasy's listings with the new 3-D floor plan technology: