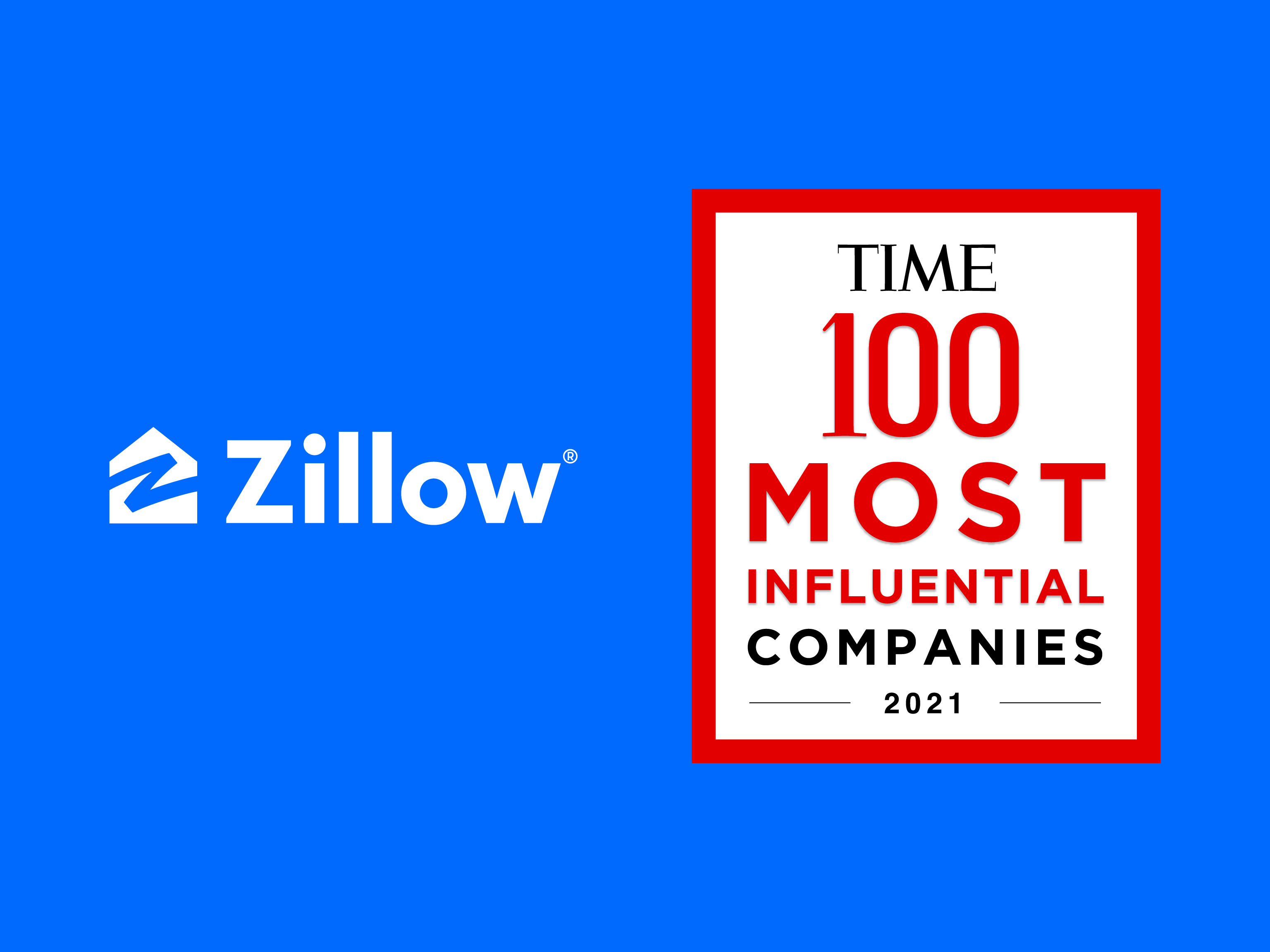 We're thrilled to share Zillow has been named to the TIME 100 Most Influential Companies list, which recognizes companies that have made a profound impact on their industries and the world.
While the TIME 100 list of Most Influential People has come out each year since 1999, TIME's list of most influential companies is new. Listing Zillow as an "Innovator," the accolade reflects our work to shift the company to what we call "Zillow 2.0," offering people more tools and services to make it easier to rent, buy and sell their homes.
Behind the Zillow experience that so many have come to love is our team of passionate, dedicated employees, who are the true innovators being recognized today. At the core of everything we do at Zillow is our founders' original vision: using technology to make it easier than ever to move. Zillow teams' tireless efforts to radically transform real estate transactions have propelled "Zillowing" to becoming a household name, and an activity so close to people's hearts that it inspired a recent parody sketch.
Customers rely on Zillow to help them unlock life's next chapter. Because we're rewiring antiquated real estate industry processes, they can navigate their housing journey with the same transparency, reliability and confidence they've come to expect from real estate's most trusted brand. Early adoption of our home-buying program, Zillow Offers, and our transaction businesses — Zillow Home Loans and Zillow Closing Services — are evidence that our suite of services helps customers make positive changes in their lives.
To assemble the list, TIME solicited nominations from its editors and correspondents around the world, as well as from experts in a range of industries — from technology and health care to entertainment and transportation. Then, TIME editors evaluated each nominee on key factors, including relevance, impact, innovation, leadership and success. Companies chosen for the list do not apply to be considered.
The TIME 100 Most Influential Companies follows Zillow's inclusion on the Fortune 100 Best Companies to Work For list and the company's announcement of plans to hire 2,000 new employees this year. Zillow's new distributed workforce structure means prospective employees can build their careers with us and work from wherever they call home. Find more information about open positions and apply now on Zillow's Careers site.
Related:
Zillow is one of Fortune's 2021 100 Best Companies to Work For