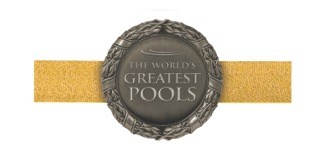 Zillow Digs is proud to be a judge for Pebble Tec's second annual World's Greatest Pools competition.
With amazing features such as sand exits, stone rockery and dramatic infinity waterfalls, how will we select our favorites?
That's where Zillow Digs users come in. You can help us pick the best pools by visiting Pebble Tec's World's Greatest Pools board on Zillow Digs and digging the images you like most — comments are welcome, too!
Choose from nearly 150 photos submitted from pool builders and landscape architects across the country. Somehow we have to narrow the choices down to our top 15 that showcase true excellence in design and construction, so we're asking our fellow home design dreamers for help. When it's time to select our finalists, we will take into consideration the photos with the most "digs."
Dig what catches your eye or perhaps inspires you to start planning your own pool project for next summer. We'll select our finalist on Oct. 4.
The voting process is easy! Here's how to get started:
Log in to your Zillow Digs account. If you don't already have one, you can set it up here.

Visit Pebble Tec's Digs profile and select the board titled World's Greatest Pools | Summer 2013 Entries.
Vote for your favorite photos by clicking the white heart in the top right-hand corner of each image.
Select one of your boards to save the photo to and click "Dig."
Sneak peek: Click below to view pool submissions