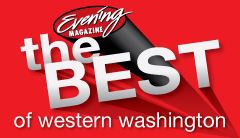 It's that time of year again! Voting for KING 5 Seattle's The Best of Western Washington is now open, and we need your help!
Every year, KING 5 Seattle hosts The Best of Western Washington Awards, an extensive competition open to top local businesses. This year, Zillow is proud to announce we are nominated for the coveted 2013 Best Place to Work award (last year Zillow was a finalist in the category). Winners from each category are selected based on public polling, so help show your support for Zillow by submitting your vote today. Voting is open from now until Oct. 18.
Here at Zillow we pride ourselves on our culture of transparency and collaboration. We've got a startup vibe and attitude toward getting things done, but all the perks of an established company. No office is complete without a heavy-duty espresso machine, market fresh fruit and lunch delivered from local chefs. Want to learn more about how you can be a part of our team? Check out the Zillow jobs page for more info!