We are celebrating the official opening of our Zillow Home Loans office today! Located in Overland Park, Kansas, the office will serve as a major hub for our mortgage business – all part of our largest effort with Zillow Offers to rewire the real estate industry. Celebrating with us today are several local business leaders and government officials, including Overland Park Mayor Carl Gerlach.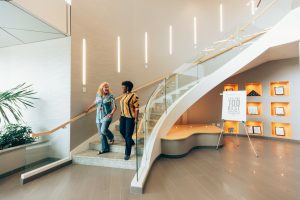 Since the beginning, Zillow has been all about making it easier for people to find that next new place to call home. We started by empowering consumers with the best information — including the Zestimate and for-sale and for-rent listings — and then connected them with real estate professionals. Since then, while many other everyday interactions in our lives have become considerably easier, not much has changed in real estate. Until this year, that is.
Today, Zillow is working to radically transform the way people buy and sell homes by making it easier and more seamless. The Zillow Home Loans team in Overland Park is critical to this vision, as they help with one of the most complicated and hardest parts of buying a home – financing.
Our efforts to streamline the real estate transaction is supported by our passion to empower people and enrich lives around everything home, a deep-rooted culture of innovation, a fundamental commitment to Equity and Belonging, and world-class benefits.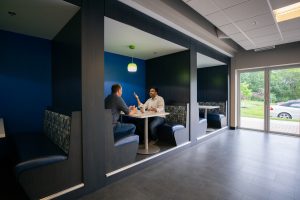 And good news – we are hiring! We have grand plans in mind and that includes over 100 new jobs in our Overland Park this year, investing $5 million in the local economy, and bringing the total number of Zillow employees in Overland Park to over 400. The open roles include positions in loan origination and mortgage operations – working in direct mortgage lending, processing, underwriting, and closing. Many of the roles do not require a college degree. No matter what job you're in, you will play a critical role in making the vision of owning a home a reality for millions of people.
Want to come help us rewire the real estate industry? Check out current opening in our Kansas City office, as well as current roles throughout the country!