Yesterday, the U.S. Department of Commerce named Zillow Founder and Executive Chairman Rich Barton as an inaugural member of the Presidential Ambassadors for Global Entrepreneurship (PAGE). (Read official press release here and the Zillow press release here)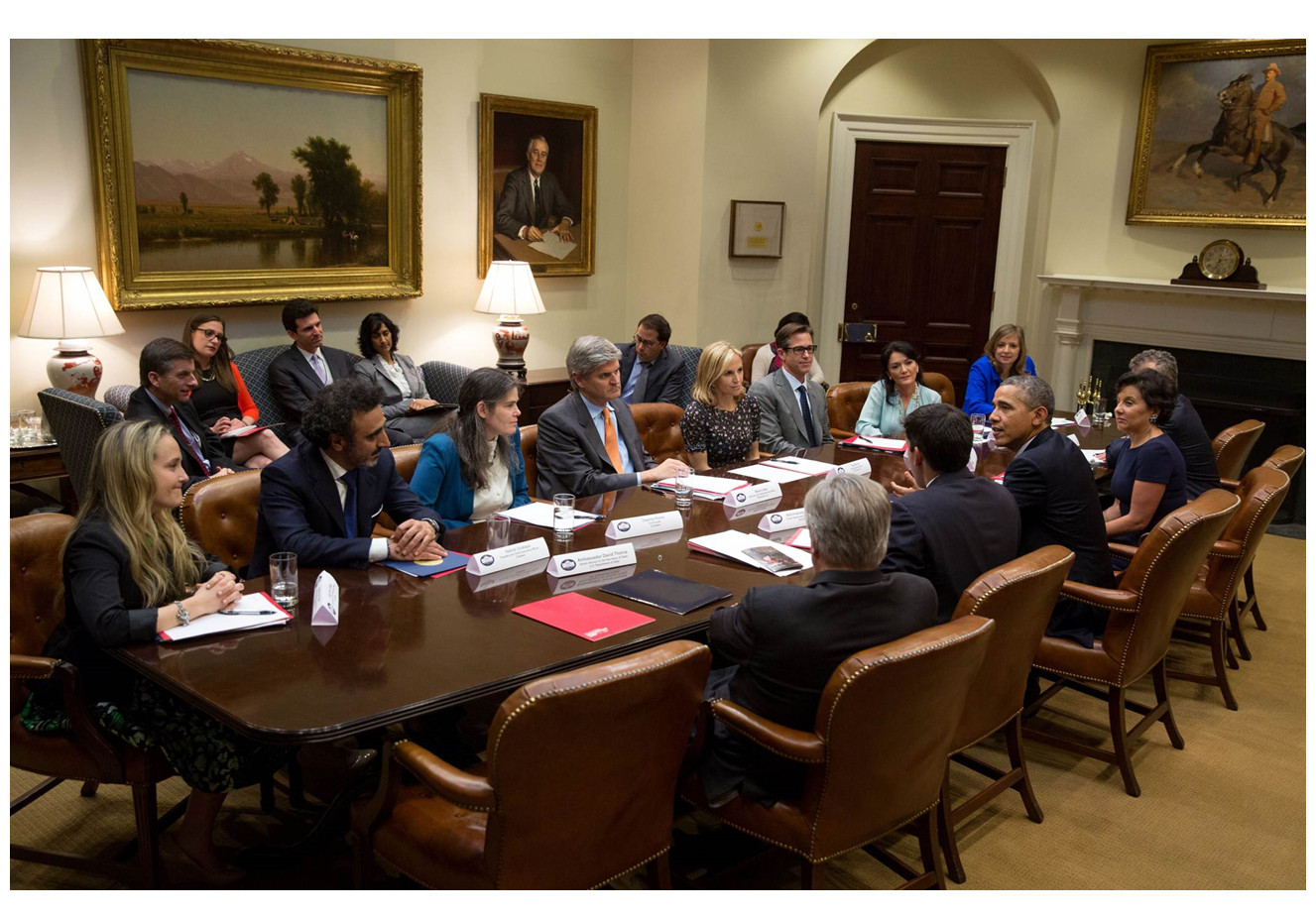 Rich participated in a series of PAGE kick-off meetings in Washington, D.C. yesterday chaired by Commerce Secretary Penny Pritzker that also involved President Obama and other senior-level officials from the U.S. Department of State U.S. Agency for International Development.
"I'm honored and really excited to be part of this effort to support entrepreneurship in the U.S. and globally. This is an incredibly talented group of people working to amplify and accelerate programs to help entrepreneurs turn ideas into reality, which as we know, can have huge economic and social impact."
During a meeting at the White House, President Obama thanked PAGE members for their commitment to this cause and discussed the critical role that entrepreneurship plays in spurring job growth and sparking innovation. He urged them to use the PAGE platform to help others learn from their experiences, benefit from their networks, and inspire new business owners to create economic opportunity in their own communities.
Rich and other PAGE members agreed to participate in ongoing dialogue with policy makers globally as well as participate in outreach and mentorship activities to help promote start-up culture, and energize their own personal and professional networks to challenge and inspire budding entrepreneurs and raise awareness of the many resources available to them.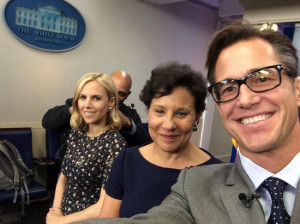 After meeting with the President, Rich participated in a CNBC interview with Secretary Pritzker and fellow PAGE member Tory Burch, during which Rich snapped a "selfie" (photo left) with all three in the White House briefing room (see tweet). And, this morning, Rich was a guest on Bloomberg Market Makers, talking about his PAGE involvement, his other investments and recent trip to China.
Last October, Rich participated in the fourth annual Global Entrepreneurship Summit in Kuala Lumpur at the invitation of Secretary Pritzker, and shared his own entrepreneurial experiences starting as a teenager with an ice cream truck and painting business, then going on to create Expedia, Zillow, Glassdoor, Trover, and more. He also discussed the importance of a vibrant ecosystem to support aspiring entrepreneurs that starts with good government. It was during this summit that President Obama announced plans to form a committee of entrepreneurs, to be chaired by Secretary Pritzker. The U.S. Department of State and the USAID are also partners in this effort.
Other PAGE members include:
Tory Burch, Chief Executive Officer, Tory Burch (New York, NY)
Steve Case, Chairman and Chief Executive Officer, Revolution (Washington, DC)
Helen Greiner, Chief Executive Officer, CyPhyWorks (Danvers, MA)
Reid Hoffman, Co-Founder and Executive Chairman, LinkedIn (Mountain View, CA)
Quincy Jones, Chief Executive Officer, Quincy Jones Productions (Los Angeles, CA)
Salman Khan, Founder and Executive Director, Khan Academy (Mountain View, CA)
Daphne Koller, Founder, Coursera (Mountain View, CA)
Hamdi Ulukaya, Founder and Chief Executive Officer, Chobani (New York, NY)
Nina Vaca, Chief Executive Officer, Pinnacle Technical Resources (Dallas, TX)
Alexa von Tobel, Founder and Chief Executive Officer, LearnVest (New York, NY)