Zillow is proud to partner with Casita Coalition to bring together housing leaders in our shared goal of removing barriers to housing for consumers. Casita Coalition is a California-based organization that has successfully improved housing laws to allow secondary homes on properties that previously only housed one family, known as "accessory dwelling units," or ADUs, across the Golden State.
Due to outdated zoning laws, large swathes of California — and the United States — are reserved exclusively for single-family homes. This severely restricts builders' and homeowners' ability to create more housing, especially types of middle housing. This is one of the causes of today's housing affordability crisis. 
In part because of these restrictive laws, the United States is facing a deficit of more than 4.3 million homes. This shortage of homes prevents millions of people from affording a place to rent or buy. And it keeps potential home sellers on the sidelines.
This poses broad risks to the economy. Zillow research has found that homelessness rates rise when housing costs community-wide exceed one-third of the typical income. It also adds fuel to inflation and blocks economic mobility.
In November 2023, Zillow joined Casita Coalition for a multiday conference that brought local and national housing champions together to discuss how to develop and pass effective policies to create more homes that are responsive to community needs.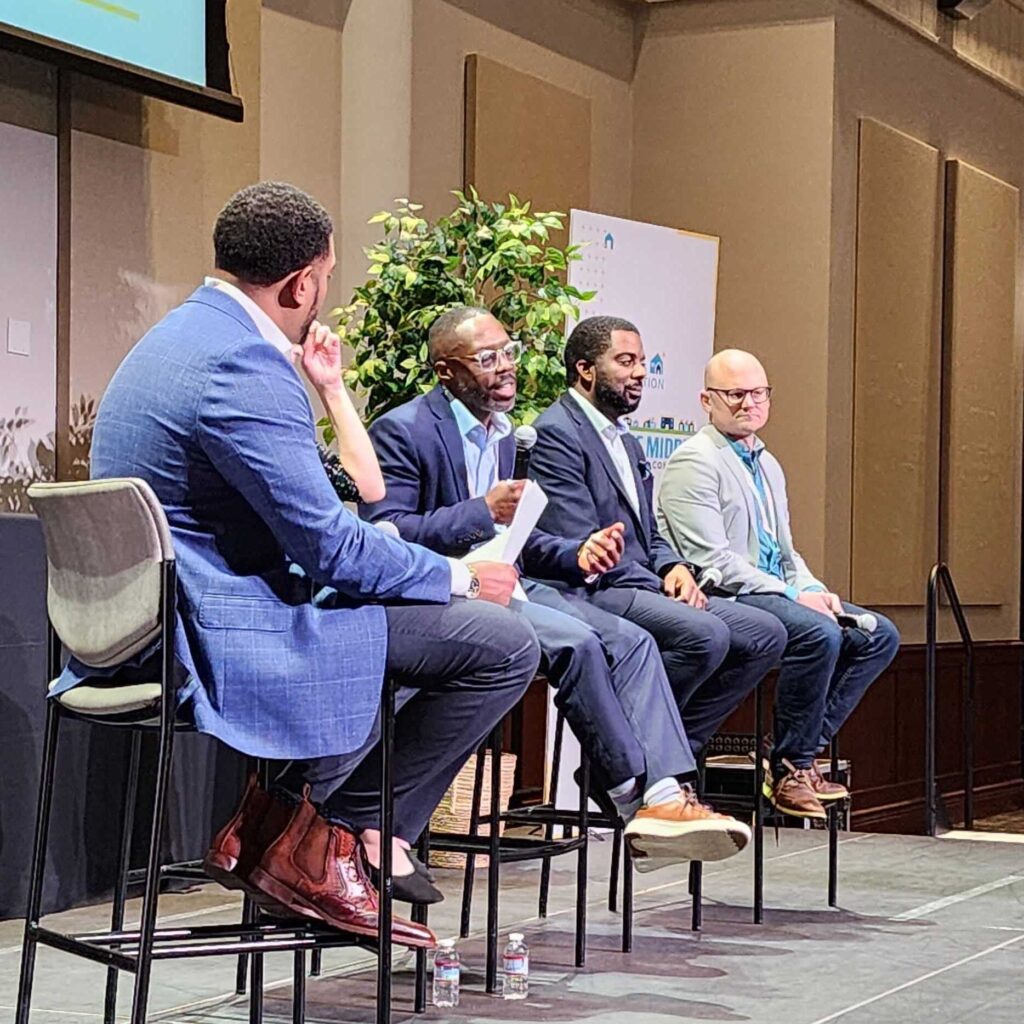 Building more homes is critical to alleviating the housing affordability crisis. Zillow data shows that builders can respond to demand if their hands aren't tied by exclusionary zoning rules. In periods when housing affordability is a serious issue, builders build smaller, taller and more affordable homes, otherwise known as middle housing.
Middle housing types, such as ADUs, duplexes, triplexes and cottage clusters, are often missing from communities in which, for decades, the single-family home has dominated the landscape. Zoning changes, combined with other policy levers such as streamlined permitting, pre-approved design plans and access to financing, can expedite the production of these units. For example, Seattle has seen an increase of more than 250% in ADU construction since removing such barriers.
That's where the work of groups like Casita Coalition comes in.
As the only multi-sector coalition supporting middle housing, Casita Coalition's on-the-ground advocacy has helped accelerate the adoption and building of ADUs, also known as backyard cottages, granny flats and casitas. These smaller homes can be built on existing lots, creating income-generating opportunities for residents and unlocking the potential for homeownership, wealth creation and opportunity for families.
For example, a family owning a single-family home could build an ADU for aging family members or rent it out to generate income. They could also sell it, creating an opportunity for a buyer to gain the stability of homeownership in an area they otherwise could not afford. This means being closer to better schools, parks and economic opportunities — –advantages that are often out of reach for households of color.
Zillow wants to make home a reality for more people, and building middle housing can put this dream within reach. What's more, the public is united behind these efforts. Four out of five adults — and this includes renters and homeowners — want to see more middle housing built in their neighborhoods. To get there, critical updates must be taken to address zoning, lengthy approval processes and financing.
By partnering with organizations, community leaders and advocates, Zillow can effectively advocate for laws and policies that can make more of these homes a reality. We've been on the record in states across the country advocating for zoning reform and programs that make housing more accessible and affordable for all.
Change takes time, especially in real estate. Zillow was founded to give people the access and information to make the right decision about where they want to live. A part of that vision is to work with leaders, like Casita Coalition, to push this work forward.
Read more about consumer advocacy at Zillow.