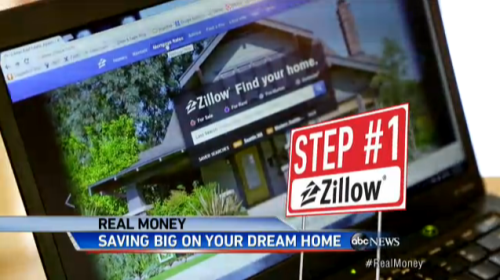 (Click on image above to see 3:00 video)
If you're buying a home and don't understand the list of fees associated with mortgage closing costs or whether you are obligated to pay the price that's listed for them, you're not alone.
This week, Zillow Director of Mortgages Erin Lantz appeared on ABC's "World News with Diane Sawyer" and offered tips to home buyers about how to save thousands of dollars in closing costs. In the show's "Real Money" report, Lantz and ABC News' Paula Faris met with the Cureton family of West Orange, NJ. Hoping to close on their first home, the family of four was drowning in mortgage paperwork and confused by loan fees. Lantz was able to itemize fees that can be reduced or possibly eliminated.
By comparing lenders and rates on Zillow's Mortgage Marketplace, the Curetons were able to save more than $6,000 in fees.
Watch the ABC News segment here, then learn how you can save on your first home by visiting Zillow's Mortgage Education Center.
> Shop and compare loans on Zillow Mortgage Marketplace