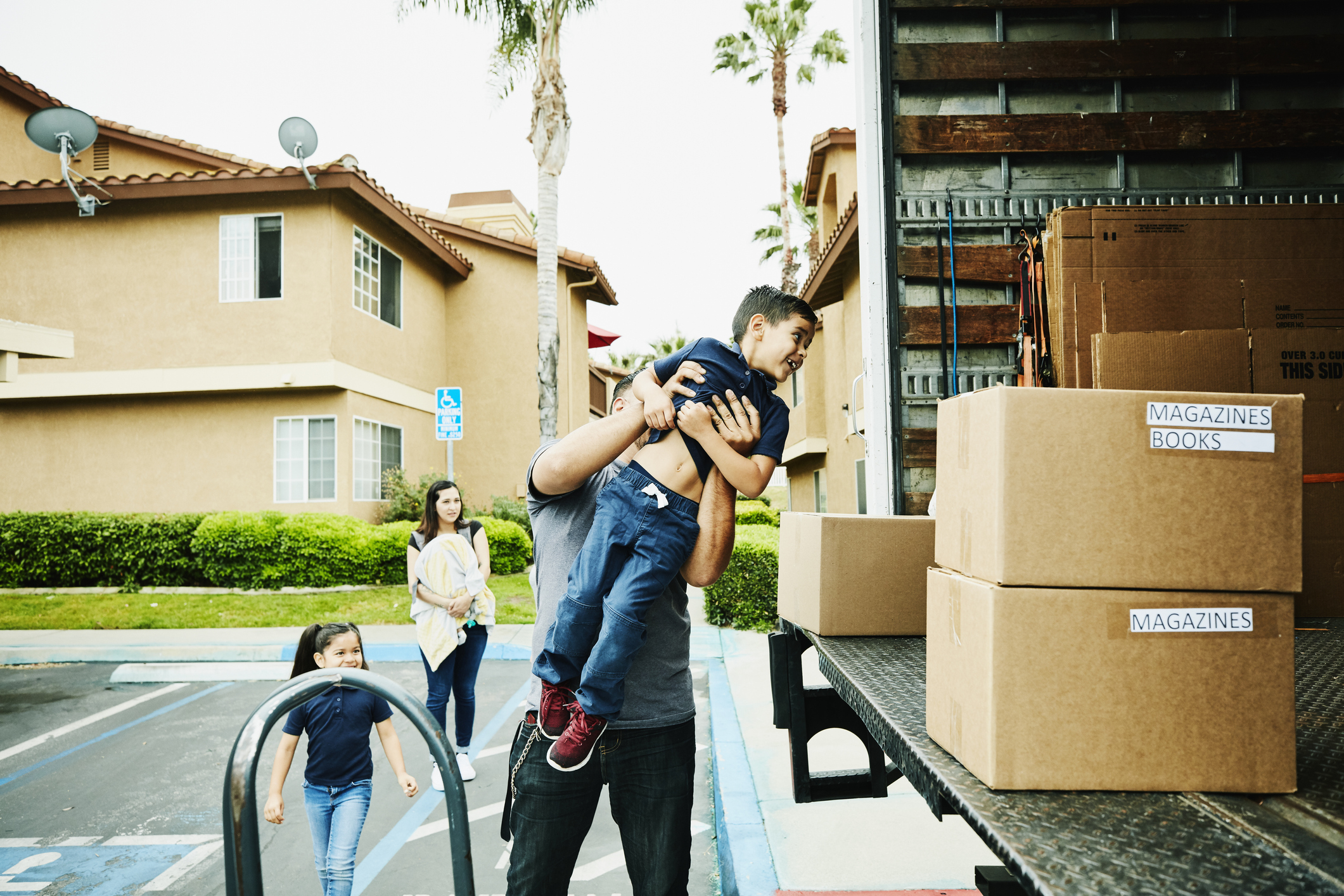 A real estate transaction involves a lot of money, dozens of moving parts and endless signatures. But Mattie Robertson likes to think of the beginning of the transaction as the start of a new relationship. "It's like going on a first date through a dating app," says Robertson. She's a Zillow Offers Advisor, the person who connects with homeowners who request a cash offer from Zillow for their home . "When you write a dating profile, you want potential matches to read about your deal breakers," she says. Prospective sellers want the same thing, so Robertson reads their application carefully before she calls them. "A real estate transaction is one of the biggest transactions most people will do in their entire life, so why not handle it with special care?"
Robertson is on the frontline of Zillow 360, a set of connected services that turns a traditionally fragmented real estate experience into a streamlined one. With the Zillow 360 program, customers in select markets can sell, buy, finance and move with Zillow program partners, supported from beginning to end by experts, including Robertson. It's these experts who transform the complexities of real estate transactions into what customer Ina Toderita calls "a dream come true." As the Zillow 360 program grows, so do career opportunities for real estate professionals who want to work with Zillow to change the industry.

Sell to Zillow
Zillow Offers Advisors are the first point of contact for homeowners curious about selling to Zillow. Before coming to Zillow two years ago, Robertson worked for traditional brokerages in Atlanta, Georgia. At Zillow, she feels like she's making more of an impact: "We're changing real estate, almost to the point where it's unbelievable," she says. "Ten years ago, people would never think it was this easy to move."
Robertson advised Ina Toderita and her husband, Tony Horbert, when they sold their Alpharetta, Georgia, home to Zillow, the first transaction in the Zillow 360 program. "We went from selling a house to buying a house, the closings on both," says Horbert. "Then having movers come pick up the stuff for you and bring it over to your new house. It was good," he says.

"One of the things I love about my job is connecting with people. I feel like I'm making a difference, actually helping people get into that next chapter in life." — Mattie Robertson
Enthusiasm like that leads to more referrals and more requests for cash offers from Zillow, despite the pandemic, Robertson says. "I think more people are working from home, more stuff is virtual, so people are asking, 'why do things need to be complicated?' The world is changing, and real estate is changing along with it," she says.
Purchase with a partner
Clean handoffs are critical in real estate transactions. To help Toderita and Horbert purchase a new home, Robertson passed the baton to Zillow 360 partner and Zillow Premier Agent partner CJ Winter with Sanders Team of Realty One Group Edge. Winter says there are always worries about a sale closing when clients pivot to buying their next home. "The fact that buyers are coming to us with a secure sale to Zillow is huge," Winter says. "That way, we can get out there and start viewing homes, and if we see something we like, we can grab it."
The couple made an offer on a home in a lakeside community they found via Google Maps and Zillow. Winter showed them several other properties nearby to help them make the decision. He says they were able to get their next home for below the asking price. "In this crazy market, it was a win all around."

"Buying and selling a home has always been seen as tedious and difficult but with the right service and agent, it really takes the headache out of things." — CJ Winter
Finance with Zillow Home Loans
Mortgage pre-approval can set a buyer's offer apart from others in a hot housing market. With Zillow 360, that process is generally set in motion at the same time customers are connected to their real estate agent.
Joseph Smith is the Zillow Home Loans mortgage loan officer who helped Toderita and Horbert get pre-approved. Toderita says working with Zillow's affiliated lender was a "no brainer," and that Smith walked her through every step of the process.
"I'm glad they had a good experience, that's awesome," Smith says in reaction to that feedback. Based in Seattle, Smith came to Zillow Home Loans almost two years ago from retail banking. The company culture was the draw. "It's great to be able to actually believe in your company's core values, like 'customers are our North star,' and 'deliver quality on time, every time.' I take pride in that and, honestly, am fulfilled by my work," he says.
Those values are actions when it comes to Zillow 360 customers. Through an instant messaging app, Smith has direct, immediate access to the Zillow Advisor, the agent and the closer — together they are a virtual team dedicated to each customer. "It's just constant communication, we're all working in unison to make the process seamless for the borrower," Smith says.

"We're all working in unison, to make the process seamless for the borrower. If we can make it easy, fantastic" — Joseph Smith
Smith's father just retired from a career in the mortgage industry. They've enjoyed talking about the pace of change. "We're closing loans in half the time it took my dad back in the day. If we can keep doing that time and time again, we can help more and more people move forward in their lives."
Coordinating the Closing with Zillow
There's a fourth and final Zillow 360 program team member who makes getting to the closing table an easier process: the Zillow Transaction Manager. "We're basically the nucleus of Zillow Offers," says Susie Jeans, who came to the position with 20 years of experience in real estate, and like all transaction managers, works remotely. "My focus is efficiency, to help customers know what to expect, because they can sometimes feel like they're on an island, alone," Jeans says.

"Removing all the friction of a real estate transaction so that people can open the door to their next home gets me excited." — Susie Jeans
Jeans helped align the closing dates of the homes Toderita and Horbert bought and sold through the Zillow 360 program, a change that can be difficult in a traditional transaction. "For us, it was a simple request to take care of. They were able to e-sign with us in just a few seconds, and get instant peace of mind."
Jeans recently changed jobs, moving from closing transactions to negotiating contracts on homes that Zillow owns and sells. "The career growth opportunities at Zillow are enormous," she says. It's been two and a half years since Jeans started with the goal of being a part of the company's evolution from a place people go to dream about home to a platform where people can buy and sell homes. "I knew that Zillow was going to change the landscape, and because it's a trusted brand, it was going to do it in a big way that affected a lot of lives. I'm very blessed to be a part of it."
Related:
Explore careers with Zillow Offers
Explore careers with Zillow Home Loans