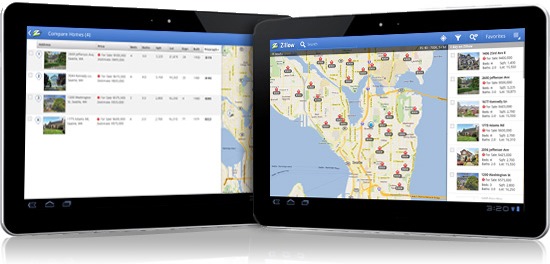 Zillow is always striving to make the home shopping process easier, more efficient and fun. With more than 60 percent of our traffic coming from a mobile device every month, we're always taking cues from the latest technology to make Zillow Real Estate Apps more useful. Thanks to the latest innovations from Samsung, we're excited to introduce support for Samsung's Air View and S Pen on the Zillow Real Estate Android App.
Highlighted during the opening keynote at this week's Samsung Developer Conference, this new feature allows home shoppers to use the tip of their finger or Samsung S Pen to hover above a home on the map or list and preview property details before opening the listing page. It's an easier way to navigate through the Zillow app and quickly browse homes without switching to a new screen.
Phones compatible with this new feature include the GALAXY S4, GALAXY Note I, Note II, Note 8.0 and Note 10.1. If you're a Samsung user, download the app here and let us know what you think!