Let's face it: paint choices are hard. But today on Zillow Digs, we are about to make paint choices much easier.
On Zillow Digs, the home improvement marketplace where homeowners can find visual inspiration and understand the real cost of remodeling projects, we've added the ability for homeowners to digitally connect to paint colors from Sherwin-Williams.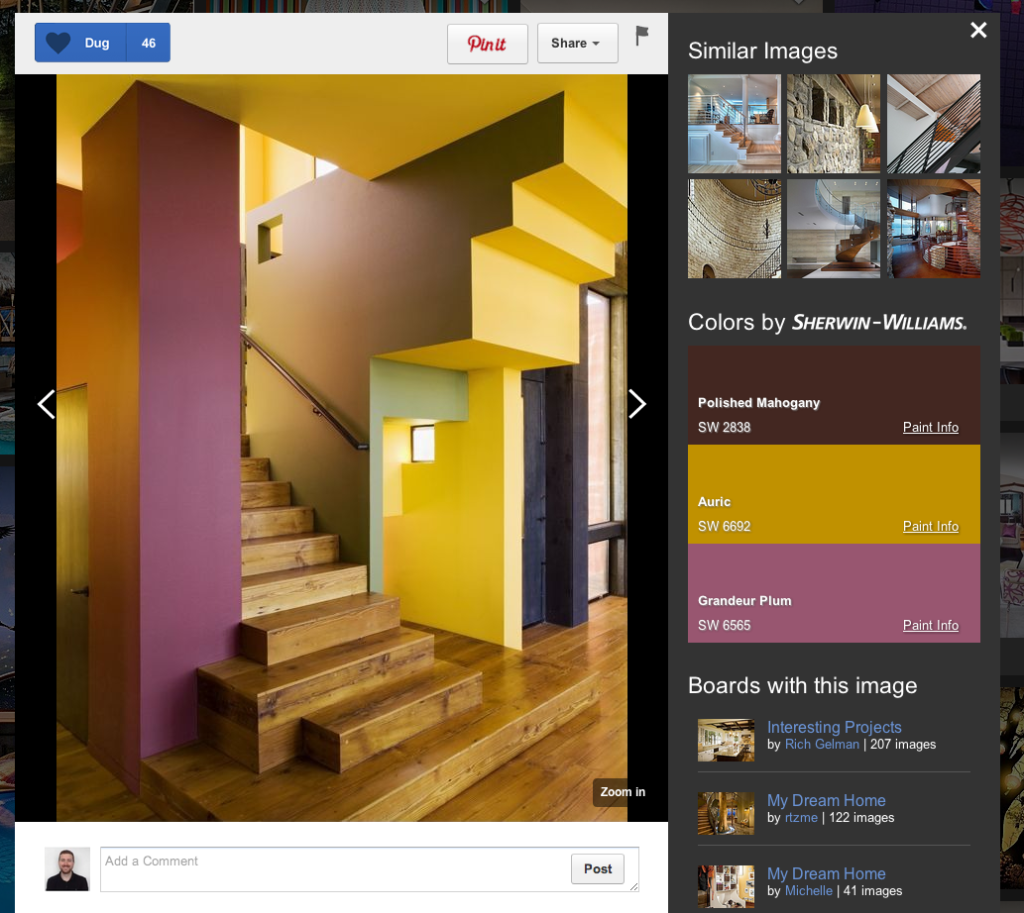 Users can now browse more than 100,000 photos on Zillow Digs to view room colors and see the matching paint colors from Sherwin-Williams, the nation's largest specialty retailer of paint and painting supplies. Not only will users see that specific room, but they can also see other spaces using that same color.
From taping up paint swatches and painting test areas to scrutinizing the color from every angle, finding the perfect paint color can be stressful. Using the Zillow Digs internally developed color-matching feature, homeowners can now find, save and share colors from the comfort of their own home.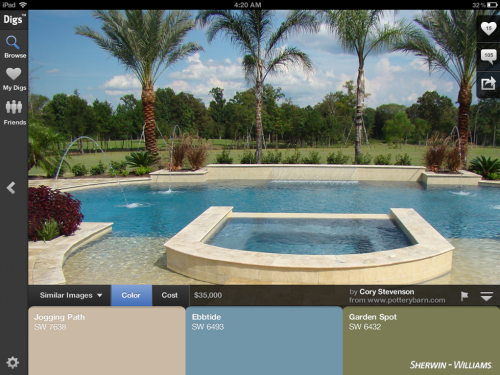 The color-matching feature teases out the amount of color in a photo and then uses the Sherwin-Williams color palette to suggest matching paint chips for the photo's most prominent colors. Zillow Digs is the first home improvement service that allows users to filter photos by color and directly connect to more information about the paint and where to buy it in their area.
Want to see the Zillow Digs color-matching feature for yourself? Download the Zillow Digs App for iPad or visit us on the Web today!