Today, Zillow Digs announces a new color search and match feature on iPad! Color is an important part of home improvement, but it often can be one of the most challenging. From finding the perfect hue of blue for your bathroom to the right pop of red for your entryway, color options are endless and often overwhelming. To help make home remodelers' lives a little easier, Zillow Digs iPad users now can find their dream paint color match right from their iPads! Users can browse more than 100,000 photos from designers and homeowners to view virtual paint chips of a room's most prominent colors, find additional photos with those colors and see paint colors that match.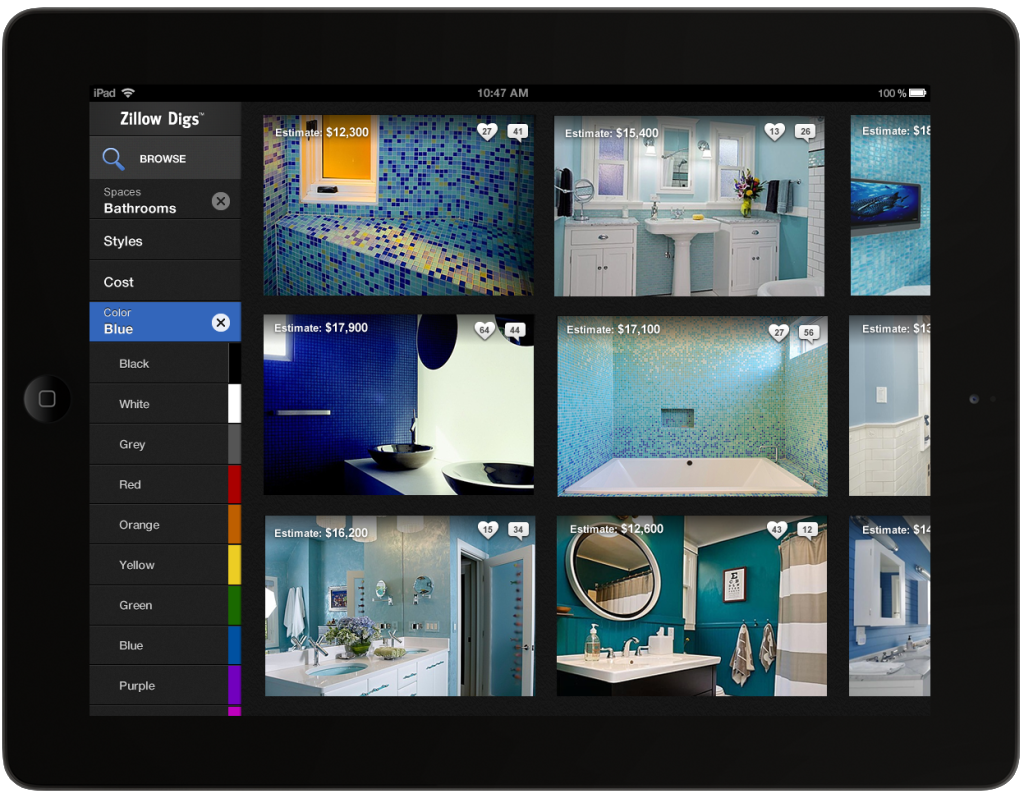 Zillow Digs' internally developed color-matching feature teases out the amount of color in a photo and then looks for the most prevalent colors to find virtual paint chips of real colors. The Zillow Digs App for iPad is the first home improvement app that allows users to filter photos by color and budget, and view related photos for additional color inspiration.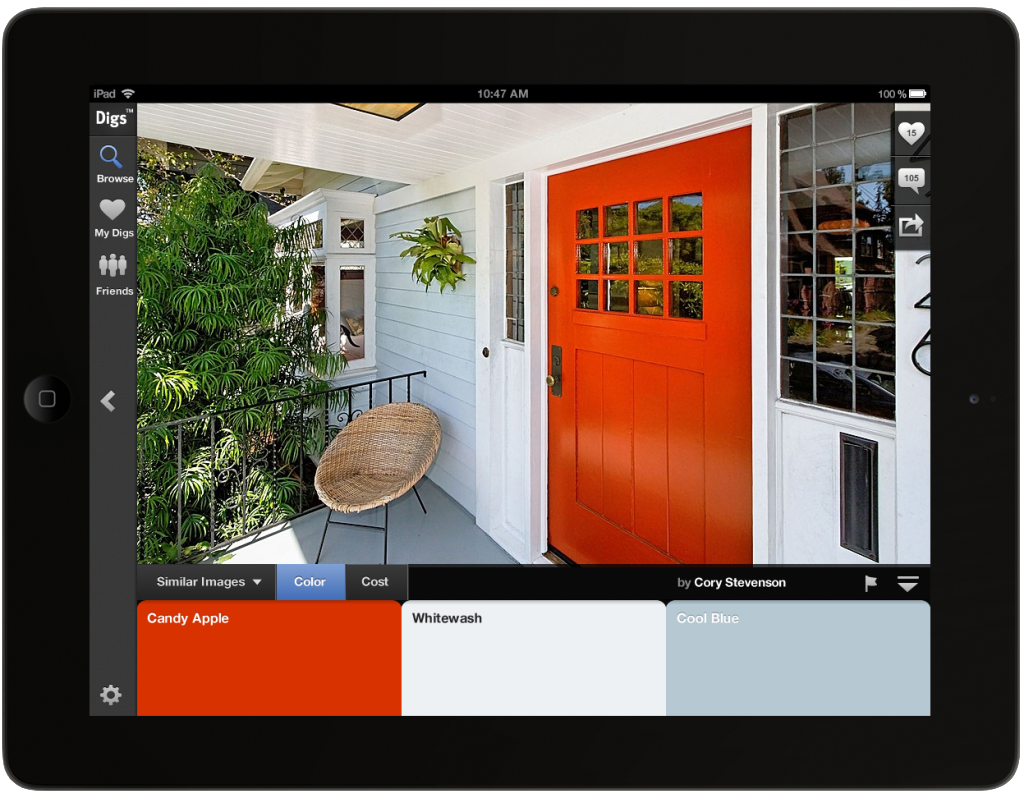 Download Zillow Digs on iPad today to find design inspiration and discover real paint colors of your favorite rooms!