We're excited to announce two new features for Zillow Digs for iPad. Starting today, Zillow Digs iPad users can upload photos directly to their Boards using the app interface by selecting images from their camera roll or taking photos instantly with their iPad camera.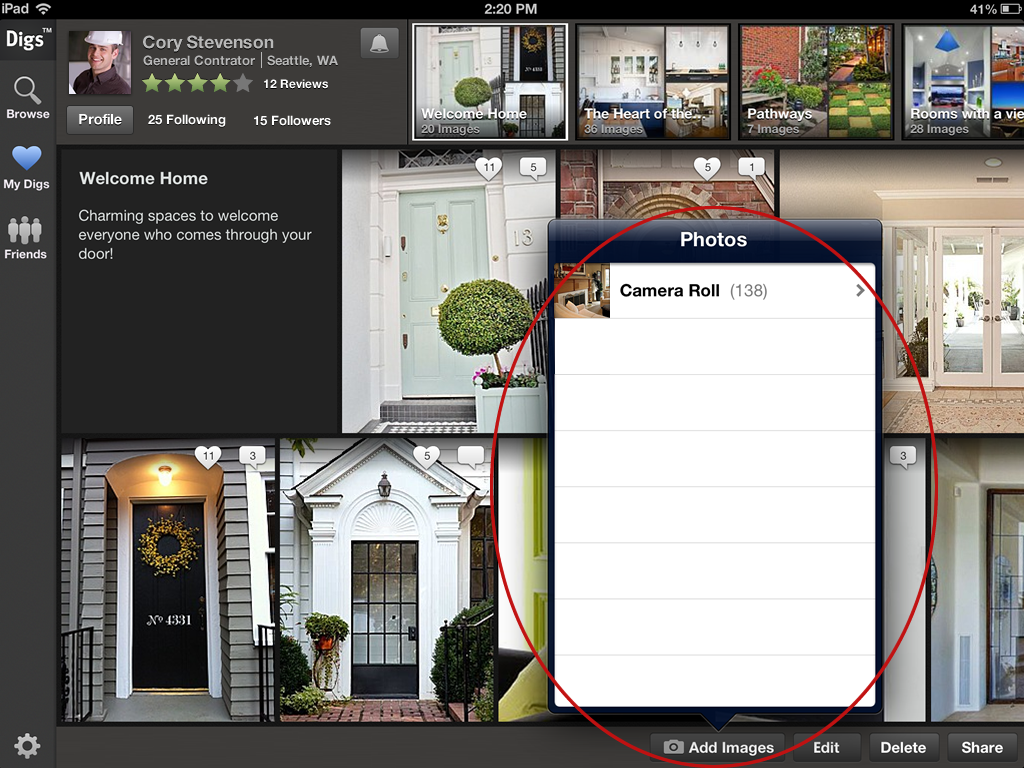 Today's release also includes an updated people search feature. Users can now find friends or home improvement professionals by simply typing a name in the search bar and selecting the desired contact.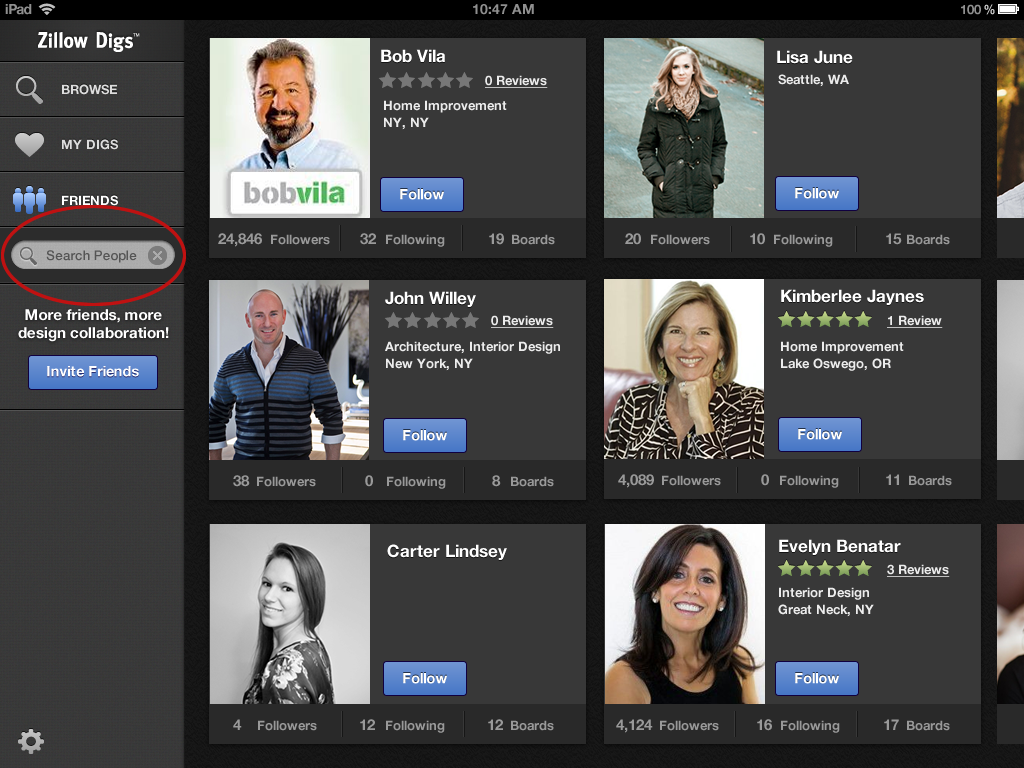 Zillow Digs on iPad and the Web has experienced significant growth since being launched in February. Through user-generated content, Zillow Digs has doubled the number of photos in the first seven weeks. In addition, Zillow Digs boasts nearly 60,000 unique user-created Boards, featuring beautiful, high-resolution images, inspiring design and innovation for home renovation projects.
With Zillow Digs, home shoppers and homeowners can find visual inspiration and understand the real cost of remodeling projects — for free on iPad and the Web. Today's new features make it easier to find, save and share design ideas from friends, pros and personal photos.
Download Zillow Digs from the iTunes App Store today to get started following your friends and creating Boards on the go!