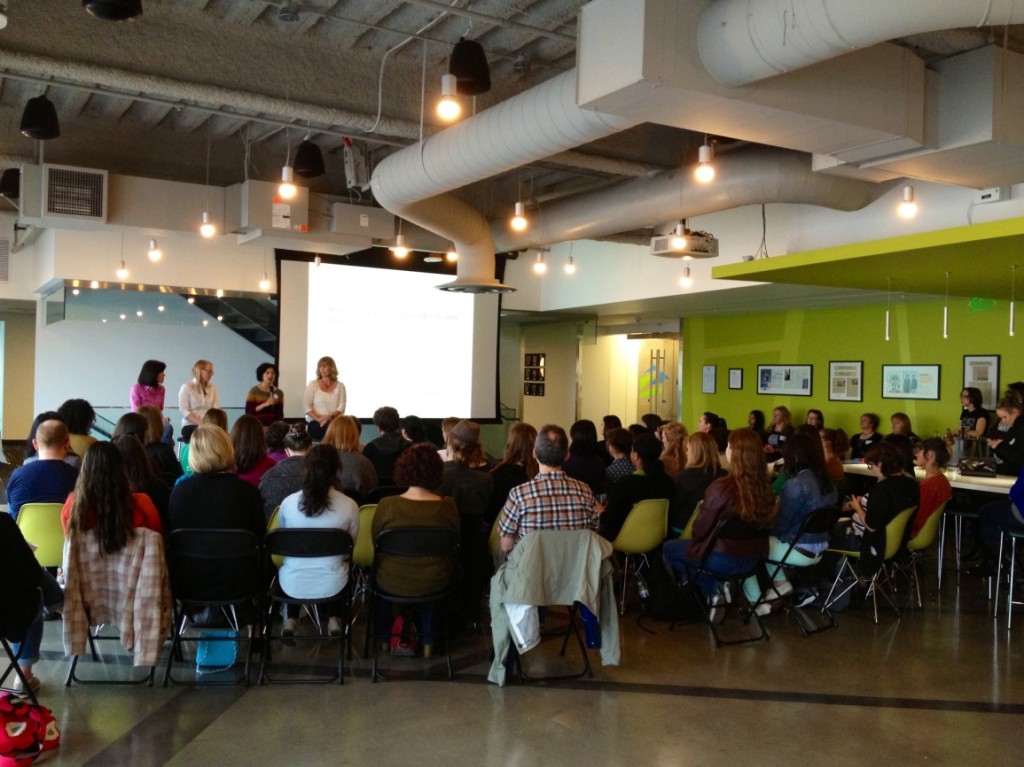 Last Thursday, Zillow hosted Women's Careers at Seattle Tech Startups, a lively networking event featuring a panel of three women working at some of Seattle's hottest tech startups. The sold-out event was sponsored by CodeChix Seattle and Digital Eve Seattle, and attracted a diverse audience ranging from current tech professionals to college students and moms returning to the workforce.
The three panelists — Kristin Acker, vice president of product teams at Zillow; Kelsey Scharlman, software engineer at LiquidPlanner; and Anushka Anand, researcher at Tableau Software — discussed a variety of topics regarding career planning and development for both aspiring and established techies. The three women shared stories about their personal career paths, including their motives for joining a tech startup, such as the opportunity to participate on unique projects with close-knit teams.
All three women stressed the importance of looking for a career with a company where you can grow. Even though Kristin, Kelsey and Anushka are in different phases of their careers, they all found rewarding and successful jobs at local tech startups.
Are you looking for a high-tech startup career? Zillow's hiring!